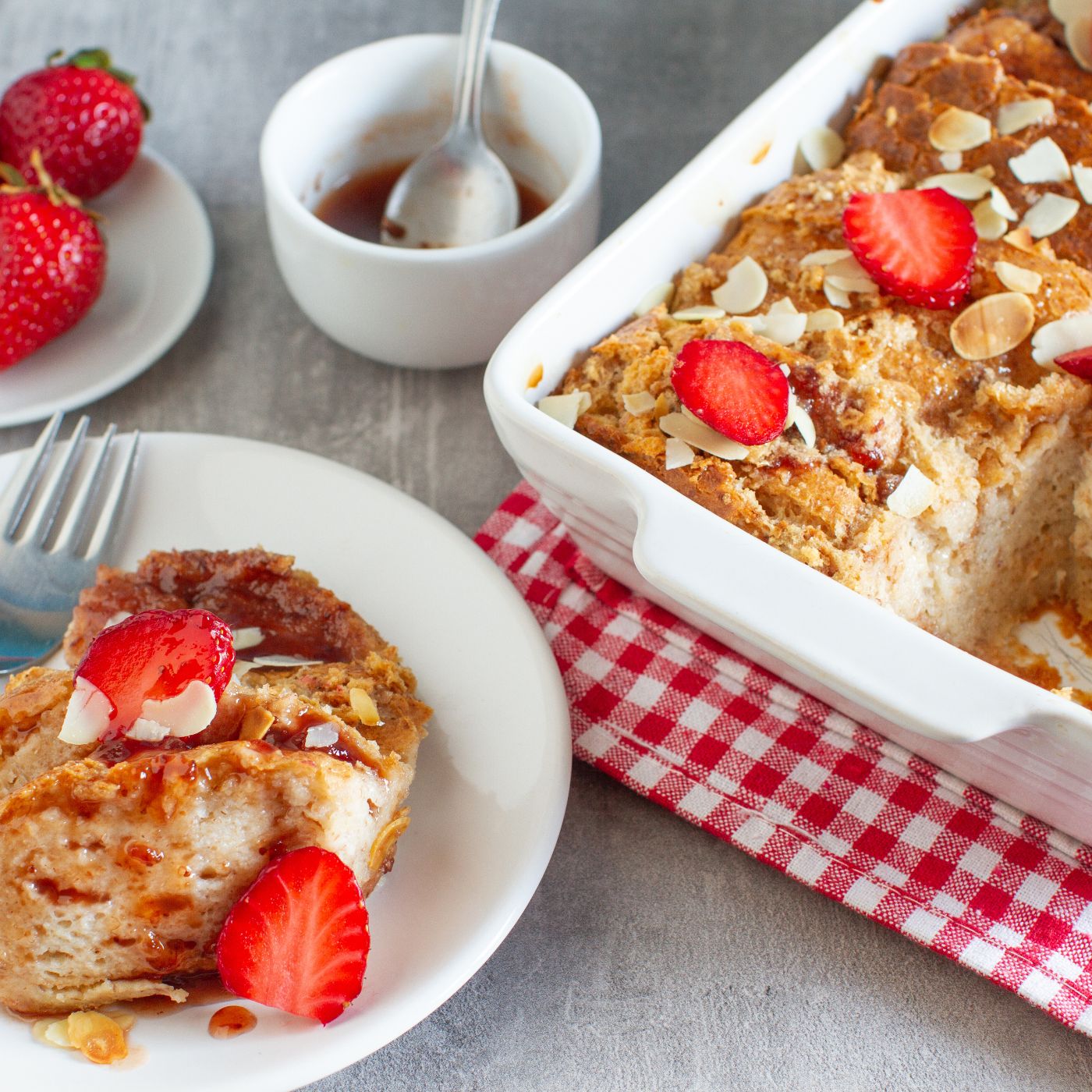 Strawberry Bread Pudding
Transform a loaf of bread into a delightful strawberry dessert.
How long will it take?
1 hour
What's the serving size?
Serves 6
---
What do I need?
2 tbsp unsalted butter, melted
1 loaf sliced bread, day-old bread is best
250 g strawberries, chopped, divided
3 eggs
300 mL milk
200 mL cream
¼ cup strawberry jam
¾ cup caster sugar
1 tsp vanilla extract
½ cup slivered almonds, to serve
Maple syrup, to serve
How do I make it?
Preheat oven to 180C.
Grease the base and sides of a 20-centimetre baking dish with melted butter.
Arrange bread in baking dish, placing half the strawberries between slices.
Add eggs to a medium sized bowl and beat lightly. Add milk, cream, strawberry jam, caster sugar, and vanilla and beat well. Pour mixture over bread and bake for 50 minutes or until golden.
To serve, scatter with remaining strawberries and almonds and drizzle with maple syrup.
---
Share this recipe
---
More recipes like this