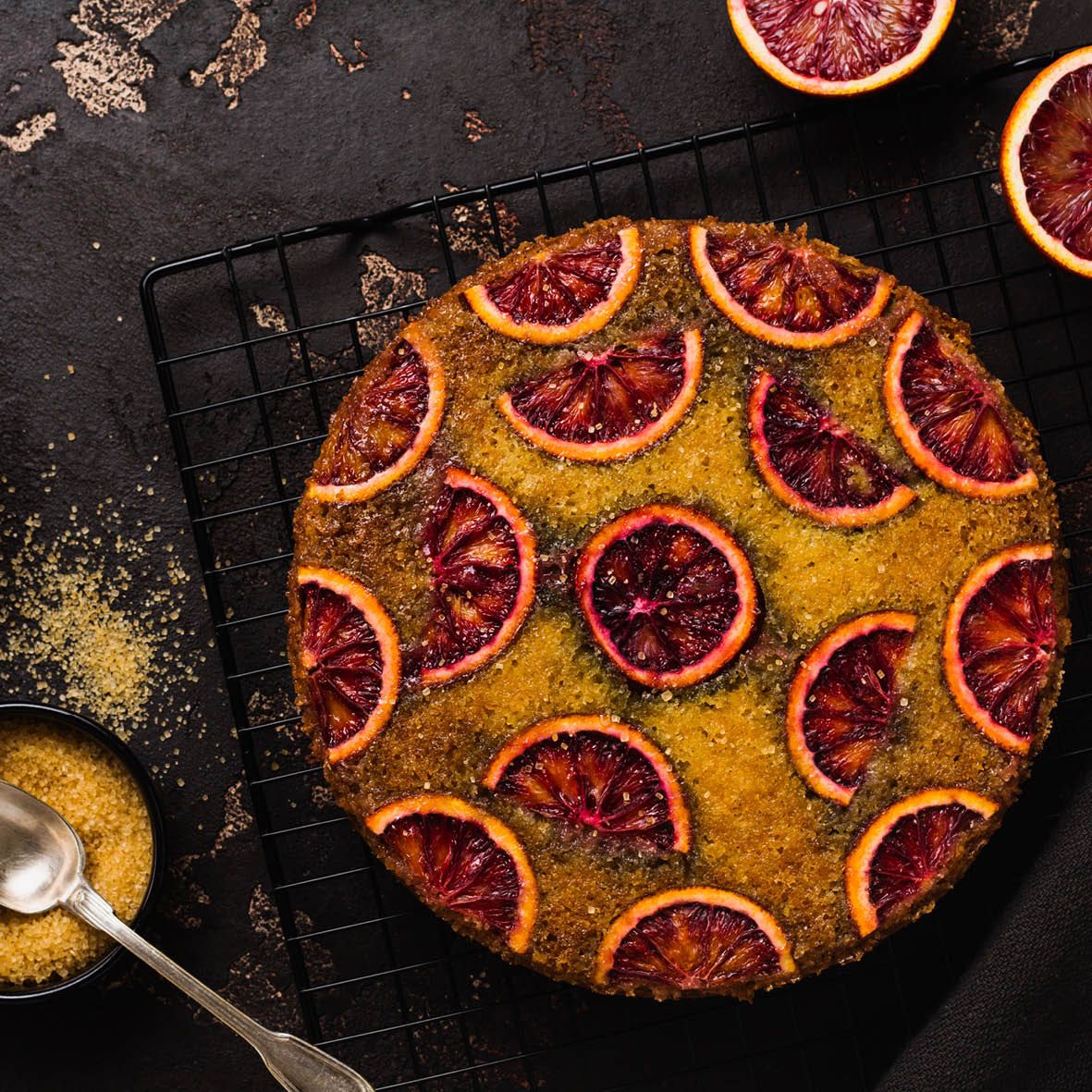 Blood orange upside-down cake
Blood oranges with their gorgeous colour make this cake a show-stopper. The cake is made with semolina which gives it a light texture, nice crumb and background nutty notes.
How long will it take?
1 ¼ hours
What's the serving size?
Serves 8
---
What do I need?
270 g unsalted butter, at room temperature
130 g brown sugar
2 tsp lemon juice
2 blood oranges
150 g semolina
65 g plain flour
1 ½ tsp baking powder
½ tsp salt
200 g white sugar
4 eggs
1/3 cup sour cream
2 tsp vanilla extract
How do I make it?
Preheat oven to 175C.
Grease and line a 20-centimetre round cake tin.
Melt 45 grams of butter in a small saucepan over medium heat. Add brown sugar and lemon juice and stir until the sugar melts. Pour mixture into the base of the cake tin.
Remove half a teaspoon of zest from one of the blood oranges and set aside. Peel oranges and cut into rounds, discarding any seeds. Arrange the orange rounds on top of the brown sugar in the base of the cake tin.
Using an electric mixer cream butter and white sugar, then add eggs one at a time, beating well after each addition. Add sour cream and vanilla and beat. Set aside.
In a large bowl combine semolina, flour, baking powder, salt, and reserved blood orange zest. Fold the dry ingredients into the wet ingredients.
Pour batter into cake tin over the blood oranges. Place in oven and bake for 45 minutes or until golden brown and a skewer inserted comes out clean.
Remove from oven and allow to cool for 15 minutes in the tin before inverting onto a serving plate. Leave to cool completely before serving.
---
Share this recipe
---
More recipes like this