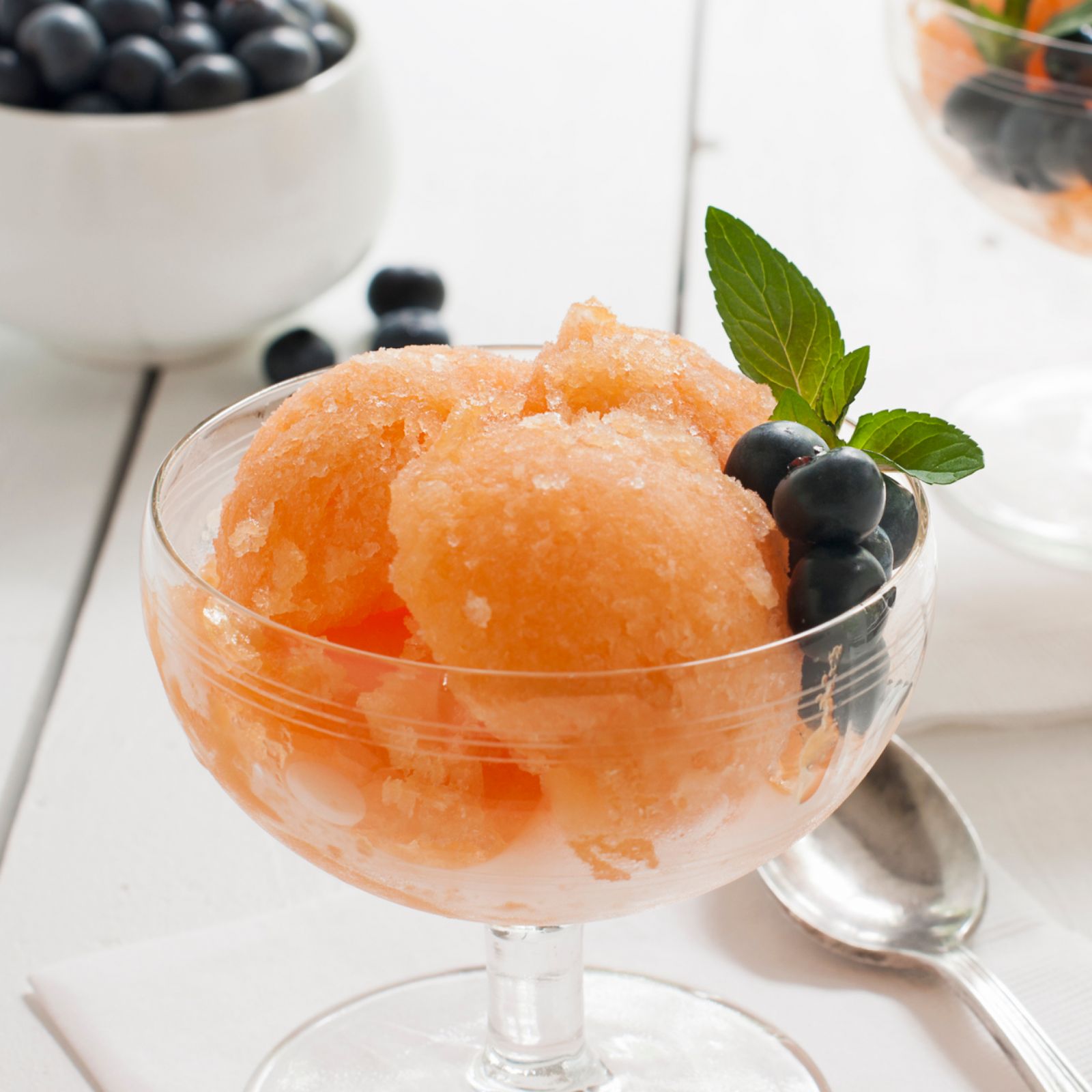 Rockmelon granita
Granita is a traditional semi-frozen Italian dessert that is super-simple to make. The classic coarse texture of granita is achieved by scraping it with a fork. This recipe takes advantage of the refreshing flavour of rockmelon but you can make granita using any fresh fruit. For the maximum rockmelon flavour choose a ripe rockmelon that smells sweet and gives slightly when pressed at the stem end. If your rockmelon isn't ripe enough put it in a paper bag and leave in a sunny spot for 2 to 3 days to speed up the ripening process. For an added rockmelon hit, place pieces of rockmelon in the bottom of your serving glasses before adding the granita.
How long will it take?
2 hours 10 minutes
What's the serving size?
Serves 4-6
---
What do I need?
4 cups coarsely chopped rockmelon
¼ cup sugar
½ tbsp freshly squeezed lemon juice
1 ½ cups ice cubes
How do I make it?
Put all ingredients in a blender and puree until smooth.
Pour into a metal cake tin or a heavy glass dish and freeze until the mixture has a slushy consistency (approximately 1 hour).
Using a fork, scrape the granita to break the ice crystals up. It should again have the slushy consistency.
Return to the freezer and freeze until firm, but not solid; this should take up to 1 hour.
To serve, spoon the granita into individual glasses or bowls and serve immediately.
---
Share this recipe
---
More recipes like this