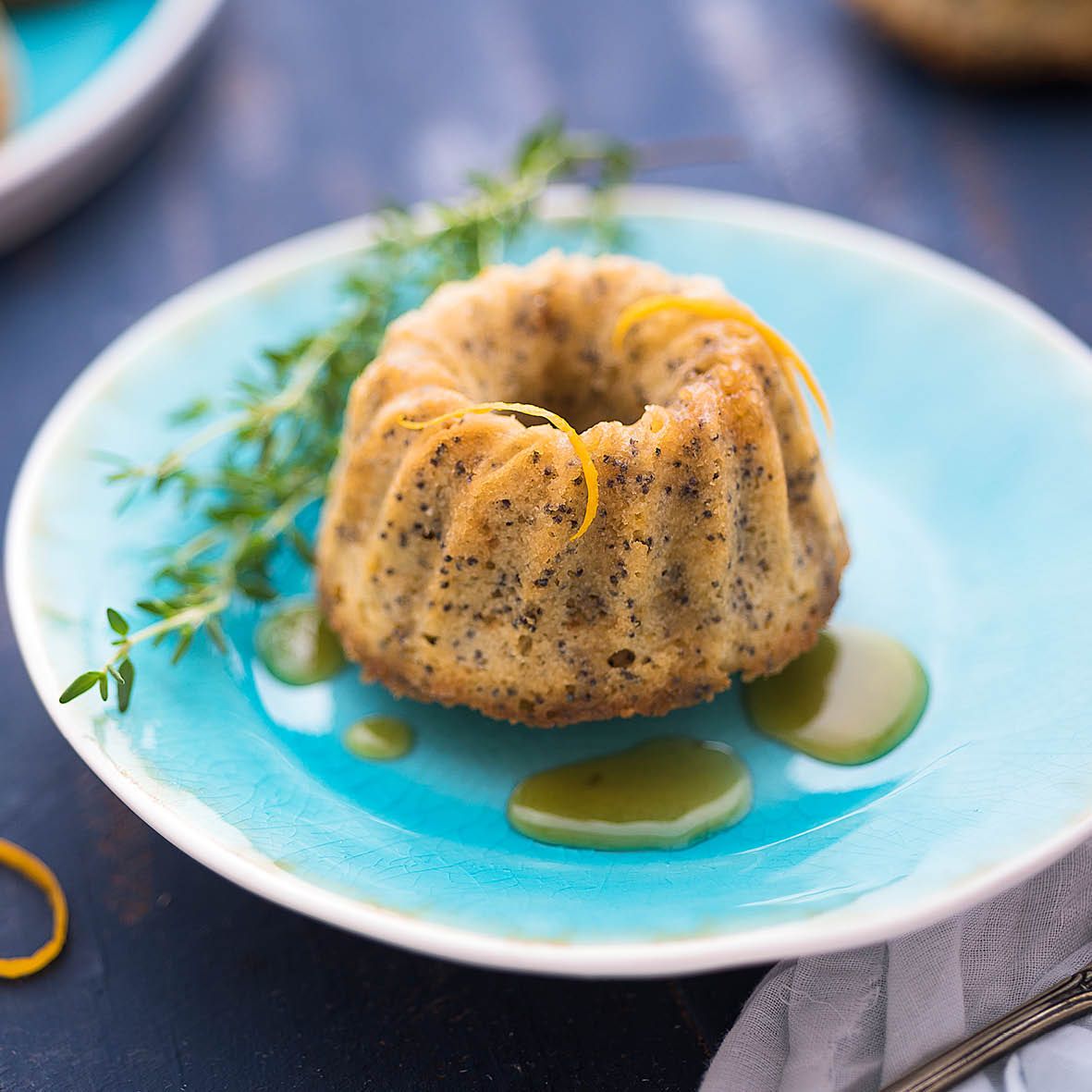 Tangelo and Poppy Seed Mini Bundt Cakes
Full of the tangy flavour of tangelos, these mini cakes are a wonderful individual dessert option. This recipe can also be used to make a single, larger cake if you prefer; it will just need a longer cooking time.
How long will it take?
40 minutes
What's the serving size?
Makes approximately 12 small cakes
---
What do I need?
4 free range eggs
2 cups caster sugar
1 cup olive oil
1 ½ tsp vanilla extract
1 cup milk
½ cup freshly squeezed tangelo juice
1 tsp salt
3 cups plain flour
1 ½ tsp baking powder
3 tbsp poppy seeds
1 tbsp tangelo zest, finely grated
For the glaze
¼ cup fresh tangelo juice
¼ cup sugar
2 tbsp butter
How do I make it?
In an electric mixer, beat eggs and sugar until fluffy.
Add oil, vanilla, milk and juice and stir to combine.
Add salt, flour, baking powder, poppy seeds and tangelo zest and mix to combine.
Pour into 12 greased mini bundt pans or a large bundt pan.
If cooking a large cake, bake for 1 hour. If cooking mini cakes, bake for 15 minutes.
Make the glaze by combining glaze ingredients in a small saucepan over medium heat until thickened, about 3 to 4 minutes.
Remove cakes from the pans and brush glaze over the tops and sides while the cakes are still warm.
---
Share this recipe
---
More recipes like this