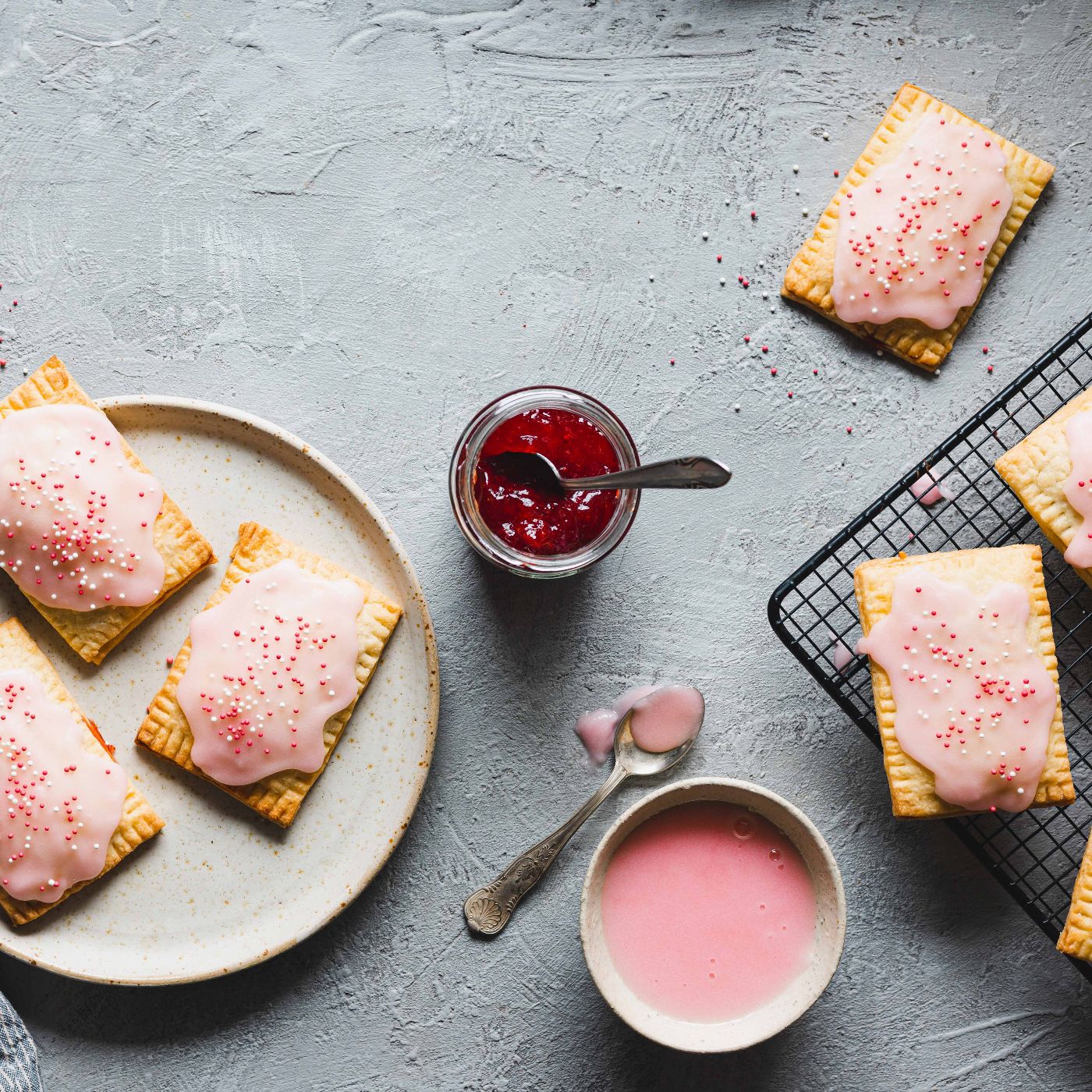 Homemade Strawberry Pop Tarts
So much better than store-bought, these sweet strawberry homemade tarts are great at any time but with Valentine's Day just around the corner, they make an excellent dessert option.
How long will it take?
1 ½ hours
What's the serving size?
Makes 8
---
What do I need?
375 g plain flour
2 tbsp icing sugar
Pinch of salt
200 g cold butter, cubed
2 egg yolks
4 tbsp water
1 egg, beaten
8 tsp strawberry jam
For the icing
60 g icing sugar
½ tsp vanilla extract
Water
Sprinkles
How do I make it?
Preheat oven to 200C. Line a baking tray with baking paper and set aside.
Add flour, icing sugar, and salt to a large bowl. Rub in butter until the mixture resembles fine breadcrumbs.
Add egg yolks and water to the bowl and mix to form a dough. Wrap the dough in cling film and refrigerate for 30 minutes.
Roll dough out on a lightly floured surface to a thickness of ½ centimetre.
Cut out 16 rectangles each measuring 7.5 x 10 centimetres.
Brush each rectangle with beaten egg and spread strawberry jam on half the rectangles.
Top each of the jam covered rectangles with a plain rectangle and use a fork to pinch the edges together. Prick the top of each tart with the fork to allow steam to escape while cooking.
Bake for 20 – 25 minutes or until golden brown. Remove from oven and set aside to cool.
Make icing by adding icing sugar, vanilla and water together in a small bowl. Use enough water to make a thick icing. Spoon icing over the tarts and decorate with sprinkles.
---
Share this recipe
---
More recipes like this