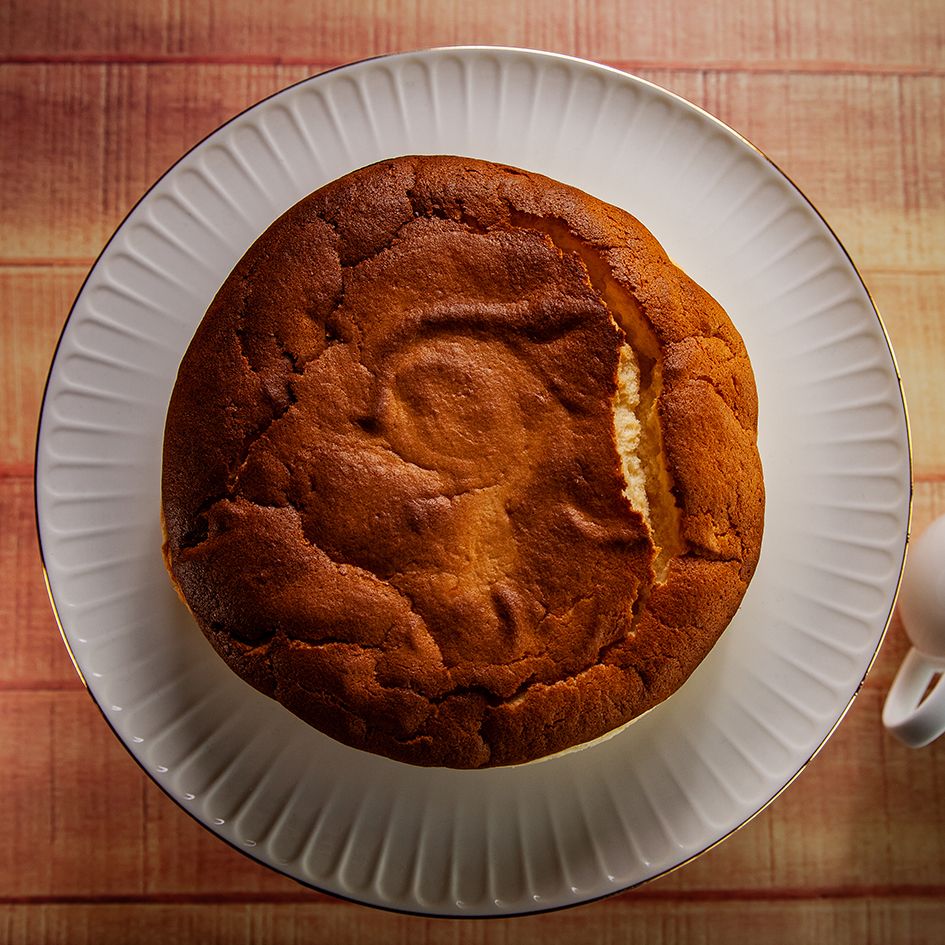 Japanese Cheesecake with Salted Caramel Sauce
Fluffy and jiggly, this soufflé style cheesecake is crustless and pillowy soft. We've served ours with a moreish salted caramel sauce drizzled over the top just to add to the indulgence.
How long will it take?
1 hour plus chilling time
What's the serving size?
Serves 10
---
What do I need?
250 g Philadelphia Cream Cheese
6 egg yolks
140 g caster sugar, divided
60 g unsalted butter
100 mL full cream milk
1 tbsp lemon juice
2 tsp lemon zest
60 g plain flour
20 g cornflour
¼ tsp salt
6 egg whites
¼ tsp cream of tartar
For the Salted Caramel
1 cup caster sugar
½ cup water
50g unsalted butter
¾ cup thickened cream
½ tbsp vanilla extract
1 tsp sea salt
How do I make it?
Preheat oven to 200C.
Grease and line a 20 centimetre cake tin with butter. Make sure that the baking paper forms a collar that stands at least 5 centimetres above the rim of the cake tin.
Add cream cheese to a heatproof bowl and place over a pan of simmering water, ensuring that the water does not touch the base of the bowl. Whisk cream cheese in the bowl and then add egg yolks and half the caster sugar and continue whisking. Heat milk and butter and whisk into the cream cheese mix. Add lime juice and zest and salt and whisk. Add lemon juice and zest and salt and whisk.
Remove bowl from the heat and sift in the flour and cornflour, whisk to combine.
In a separate bowl, whisk egg whites on low speed until foamy, then add cream of tartar and continue beating. Slowly add remaining caster sugar and beat until soft peaks form.
Gently fold egg white into the cream cheese batter 1/3 at a time.
Pour mix into the prepared cake tin, wrap the base of the tin with foil and place the tin inside a large roasting dish. Pour boiling water into the roasting dish until it reaches halfway up the sides of the cake tin.
Bake in oven for 20 minutes, then reduce oven temperature to 140C and cook for another 30 minutes. Turn off heat and leave cheesecake in the oven for 30 minutes before removing from the oven and leaving to cool in the tin.
Make the salted caramel by adding sugar and water to a saucepan and cooking over medium-low heat until the sugar completely dissolves. Add butter and stir while it melts.
Bring mixture to the boil, do not stir. Leave to boil until it is a deep gold colur, about 10-15 minutes. Remove from heat and slowly whisk in cream, followed by vanilla and salt.
Set aside to cool. The sauce can be kept in the fridge for 10 days.
To serve, remove the tin and paper from the cheesecake, place on a serving platter and drizzle with salted caramel sauce.
Video & photography by David Pyefinch, food by Sarah Joseph
---
Share this recipe
---
More recipes like this