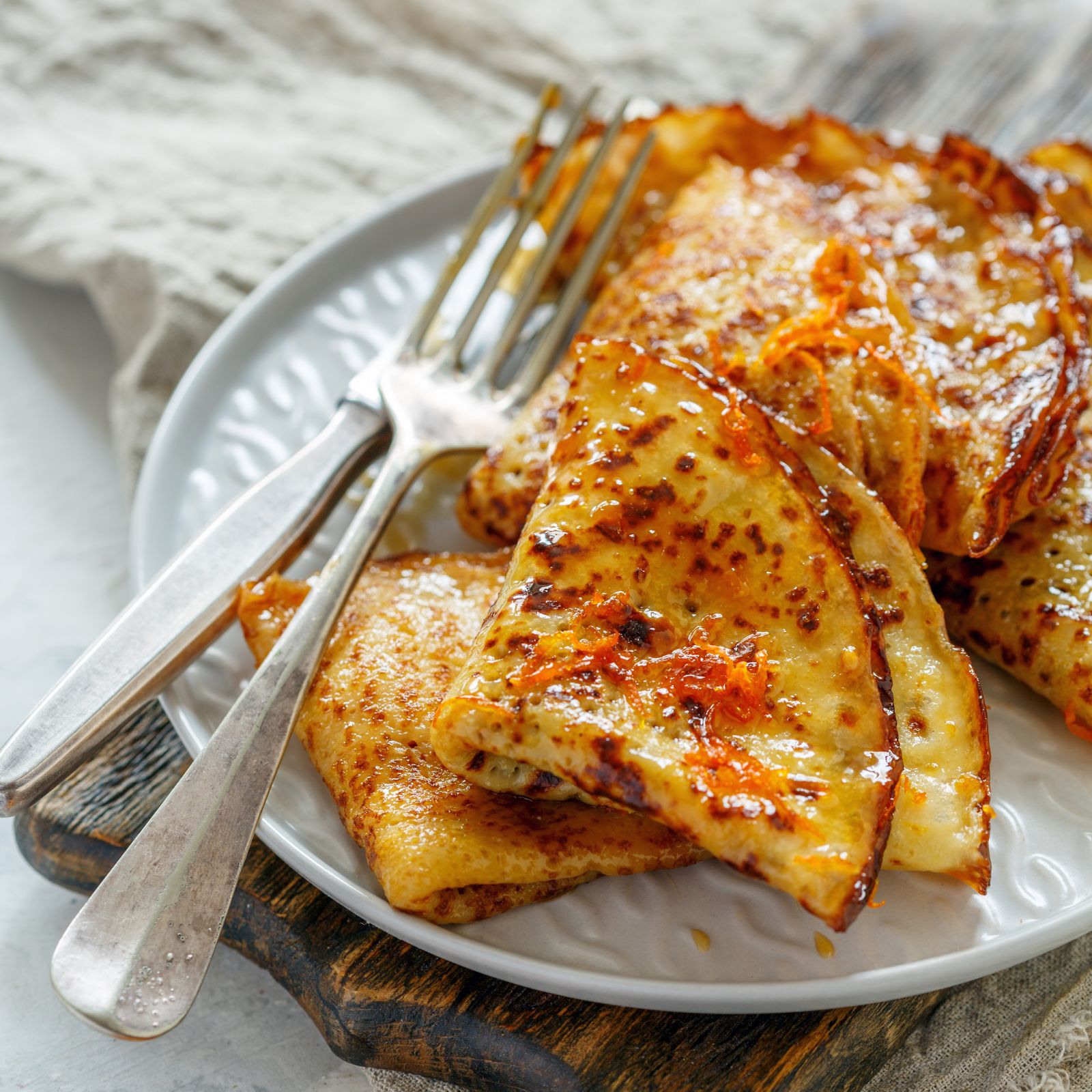 Crêpes Suzette
A classic French indulgence with flavours of caramelised sugar, butter and orange.
How long will it take?
15 minutes
What's the serving size?
Serves 2
---
What do I need?
For the sauce
2 oranges, zested and juiced
200g unsalted butter
½ cup caster sugar
45ml Grand Marnier or Cointreau
Cognac for flaming (if desired)
For the crepes
30g butter
Pinch of salt
1 ½ cups milk
150g plain flour
2 eggs
How do I make it?
In a small saucepan, warm the butter, salt and milk until the butter has melted.
Put flour into a mixing bowl and make a well. Add eggs and mix well, then add milk mix and whisk until smooth. Refrigerate the mixture for at least one hour before cooking.
Heat frying pan and add a little butter. Ladle in batter and swirl pan to spread the batter to the edges.
Cook for one minute and then lift the edge of the crepe with a spatula and flip. When cooked on both sides, transfer to a plate in a low temperature oven to keep warm. Continue with the remainder of the mixture to make more crepes.
In a food processor blend the zest and ½ cup caster sugar with 200g softened butter until pale. Add the juice and the Cointreau or Grand Marnier and blend again.
Remove crepes from oven and spread with some of the orange butter. Fold each crepe in half and then in half again.
Heat the remaining orange butter in a non-stick pan until bubbling. Place the folded crepes in the pain and heat them through. Flame with Cognac if desired.
---
Share this recipe
---
More recipes like this