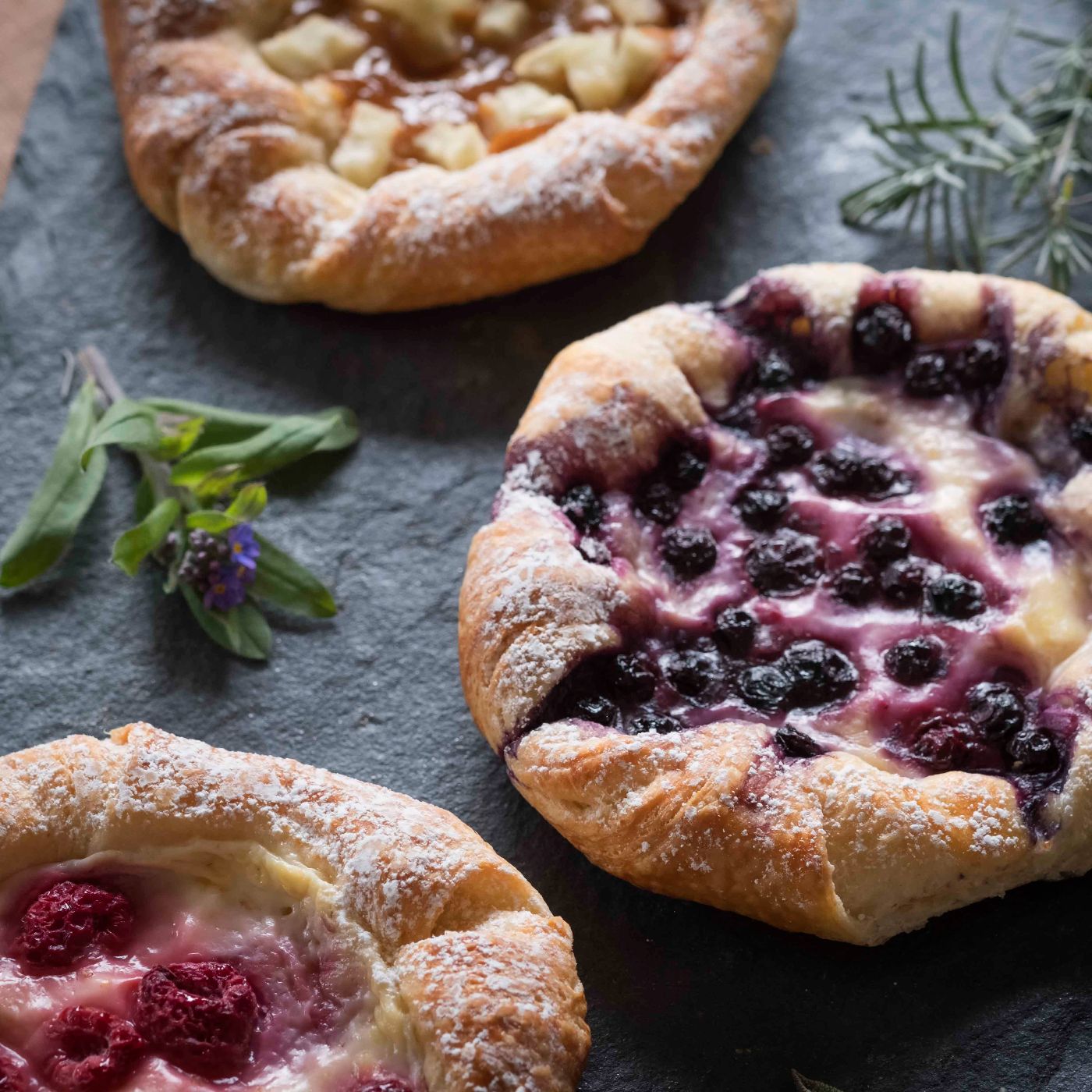 Air Fryer Blueberry Cheesecake Danish Pastries
Super-simple to make and undeniably delicious, the only question you'll have about these pastries is whether to enjoy them for breakfast, a snack, dessert, or all three!
How long will it take?
20 minutes
What's the serving size?
Makes 2 pastries
---
What do I need?
1 sheet frozen puff pastry, defrosted
100 g cream cheese, softened
50 g sweetened condensed milk
1 tsp vanilla extract
1 egg
1 tsp water
125 g blueberries
Icing sugar, to serve
How do I make it?
Cut two rounds from the puff pastry and set aside.
Mix cream cheese and condensed milk together in a bowl until smooth.
Separate the yolk and white of the egg and add the yolk to the cream cheese and condensed milk mixture. Add vanilla and whisk well to combine.
Place some of the cream cheese mixture into the centre of each pastry round, leaving a border of approximately 1 centimetre around the outside. Top cream cheese with blueberries and fold the edges of the pastry up around the edges.
Whisk reserved egg white with water and brush over pastry.
Bake in the air fryer at 190C for 15 minutes or until lightly browned. If baking in an oven, bake at 210C for 15 minutes or until lightly browned.
Dust with icing sugar to serve.
---
Share this recipe
---
More recipes like this