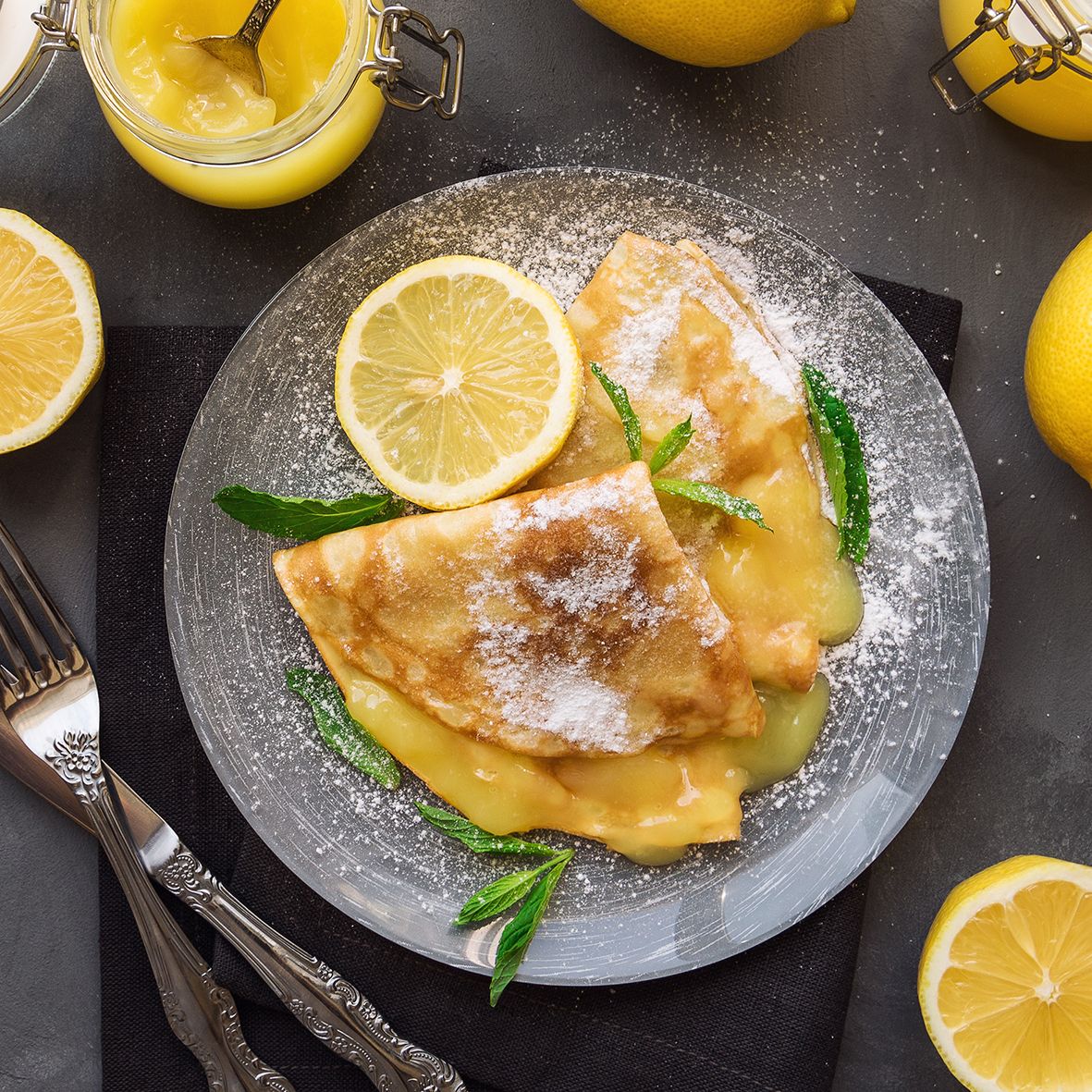 Fluffy Lemon Ricotta Pancakes with Lemon Curd
The ricotta makes these pancakes soft and fluffy and the lemon curd works perfectly with the creaminess of the pancake.
How long will it take?
20 minutes
What's the serving size?
Makes 4
---
What do I need?
1 cup ricotta cheese
¾ cup flour
½ teaspoon baking powder
1 ½ tablespoons sugar
Pinch salt
¾ cup milk
3 eggs, yolks and whites separated
½ teaspoon vanilla
Butter
Icing sugar
For the Lemon Curd
3 egg yolks
Zest of ½ lemon
¼ cup lemon juice
6 tablespoons sugar
4 tablespoons butter, diced
How do I make it?
Combine the flour, baking powder, sugar, and salt in a bowl. In another slightly larger bowl, stir together the ricotta, milk, egg yolks, and vanilla.
Beat the egg whites until they form stiff peaks. An electric hand mixer will save loads of time. Dump the flour mixture atop the ricotta mixture. Stir until just combined. Gently fold in the egg whites.
Heat a large skillet pan over medium-high heat. Wipe surface with butter, and then scoop out about 1/3 cup of the mixture for each pancake. Cook until well-browned on each side, about 2 to 3 minutes a side.
Spread some of the lemon curd on the pancakes, and sprinkle on some icing sugar.
Lemon Curd
Whisk together the yolks, lemon zest, lemon juice, and sugar in a saucepan. Turn the heat to medium, and stir constantly until the sugar dissolves and the mixture thickens enough to coat the back of a spoon, about 5 minutes.
Turn off the heat, and stir in the butter one piece at a time, until all of it is incorporated and the mixture is very smooth. Cover mixture and stash in the fridge while you make the pancakes.
---
Share this recipe
---
More recipes like this