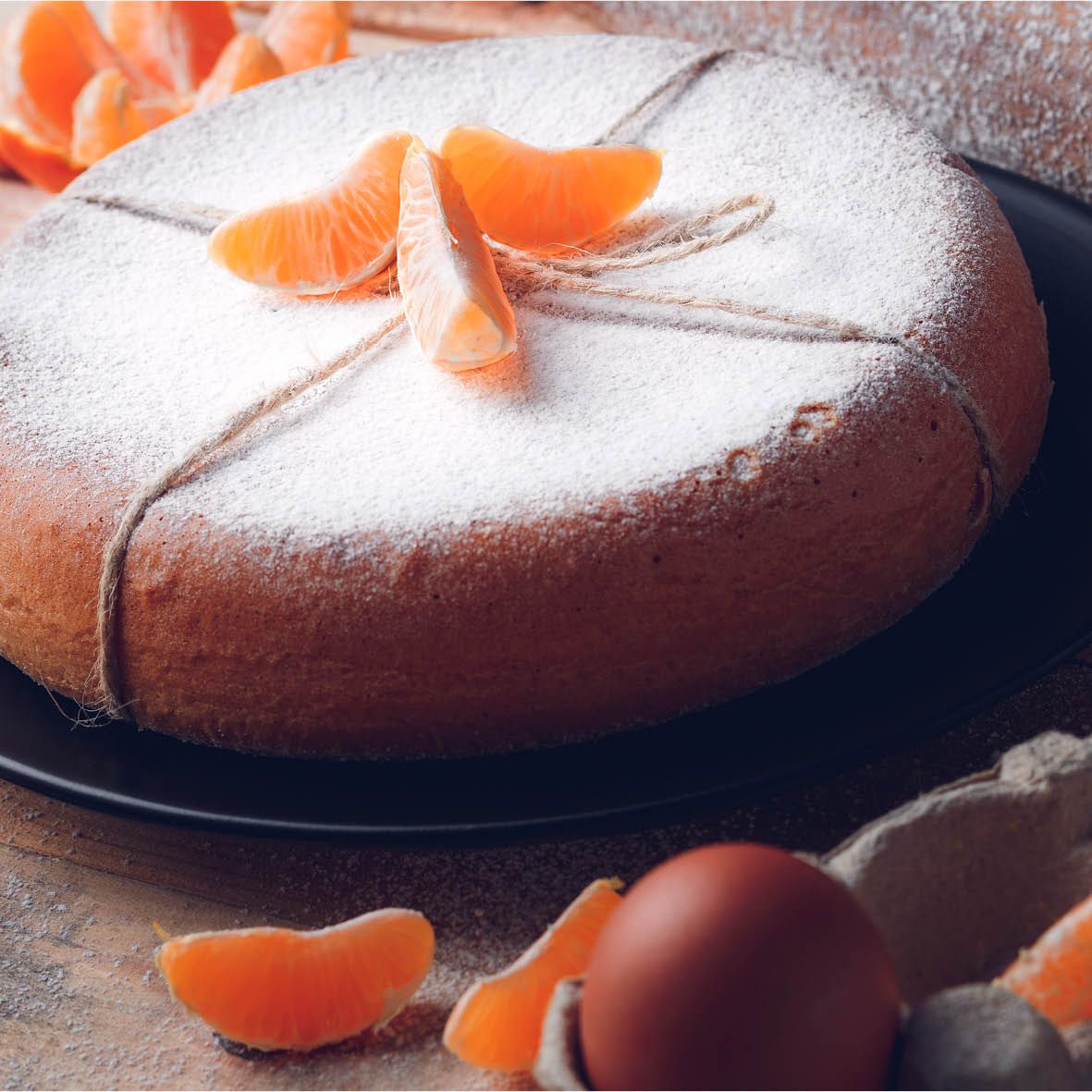 Mandarin Cake
Fresh and fragrant, this mandarin cake is moreishly delicious and perfect for sharing with friends and family.
How long will it take?
1 hour
What's the serving size?
Serves 8
---
What do I need?
¾ cup caster sugar
4 eggs, separated
Finely grated rind of 3 mandarins
½ cup olive oil
¼ cup mandarin juice
¾ cup plain flour
¾ cup almond meal
How do I make it?
Preheat oven to 180C.
Grease and line a 22 centimetre spingform cake tin.
Remove 2 tablespoons of sugar and set aside. Beat egg yolks, mandarin rind and remaining sugar in a bowl until doubled in size.
In a bowl mix mandarin juice with olive oil. Add flour and almond meal to a bowl and slowly add mandarin juice mixture and flour mixture to the egg mixture, beating on low speed until just combined.
Beat the reserved sugar and egg whites using an electric mixer until stiff peaks form. Fold the egg whites into the flour mixture and pour into the cake tin.
Bake for 35 to 40 minutes or until a skewer inserted in the centre comes out clean. Cool in the cake tin before removing and serving.
---
Share this recipe
---
More recipes like this