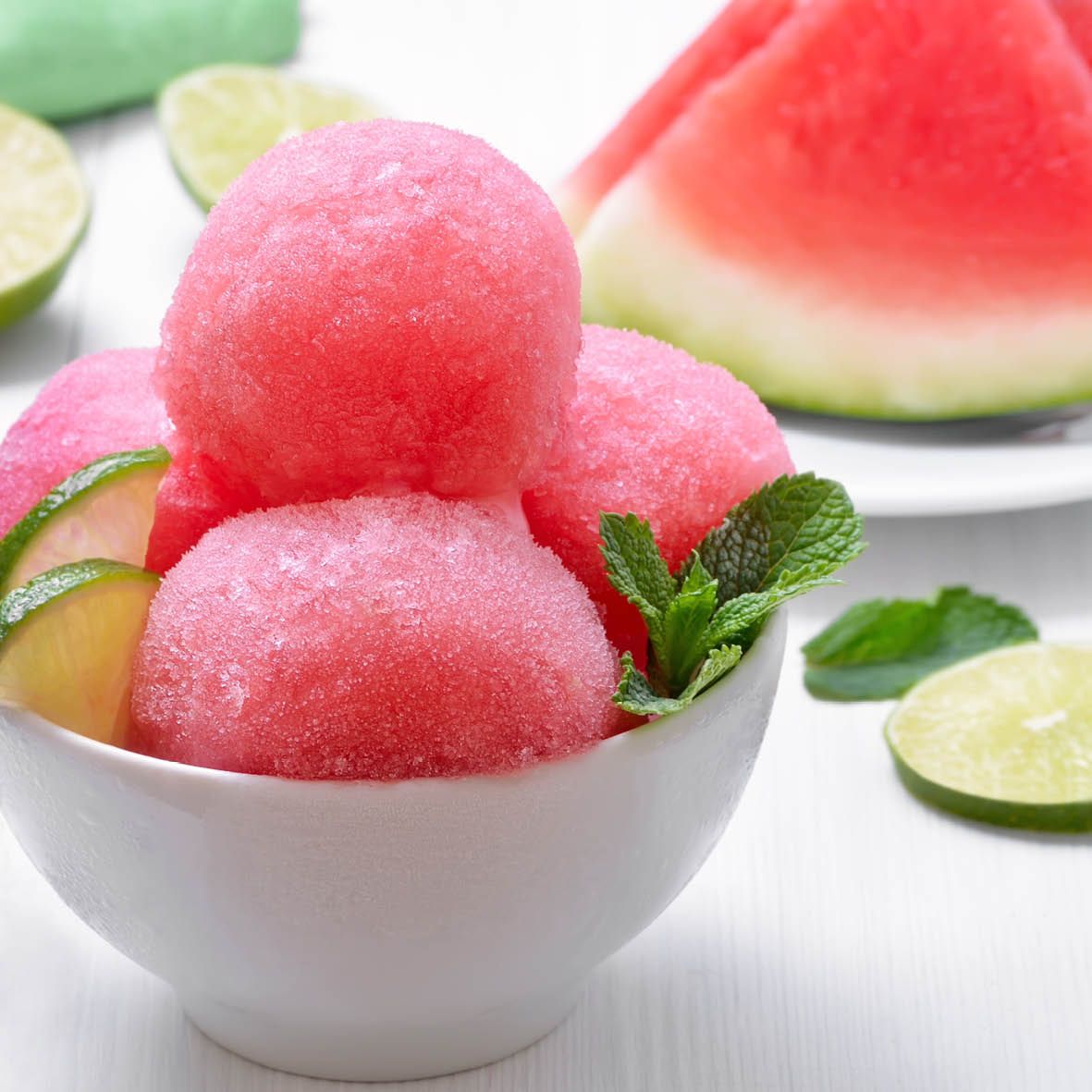 Watermelon, Mint, Lime and Coconut Sorbet
It's always a good time for sorbet, but even more so as we head into the warmer months. This one features flavours of watermelon, mint and coconut that makes it refreshing and tasty.
How long will it take?
20 minutes, plus freezing time
What's the serving size?
Serves 4
---
What do I need?
220 g caster sugar
2 sprigs mint
100 ml lime juice
400 ml water
1 ½ kg watermelon, roughly chopped
400 g can coconut cream
1 egg, separated
How do I make it?
Add caster sugar, mint, lime juice and water to a saucepan over low heat. Cook, stirring constantly until the sugar has completely dissolved. Turn up heat and bring to the boil, then cook for 5 minutes or until the syrup has thickened. Set aside.
Blend watermelon in a blender until smooth. Add watermelon puree to cooled sugar syrup and stir. Strain through a fine sieve and then add coconut cream and stir to combine.
Pour mixture into a shallow dish and cover. Put in the freezer for at least 4 hours. Remove from freezer and use a metal spoon to break up the sorbet and put it into a food processor. Blend until smooth, then add egg white and blend again. Return mixture to shallow dish and freeze overnight or until set.
---
Share this recipe
---
More recipes like this