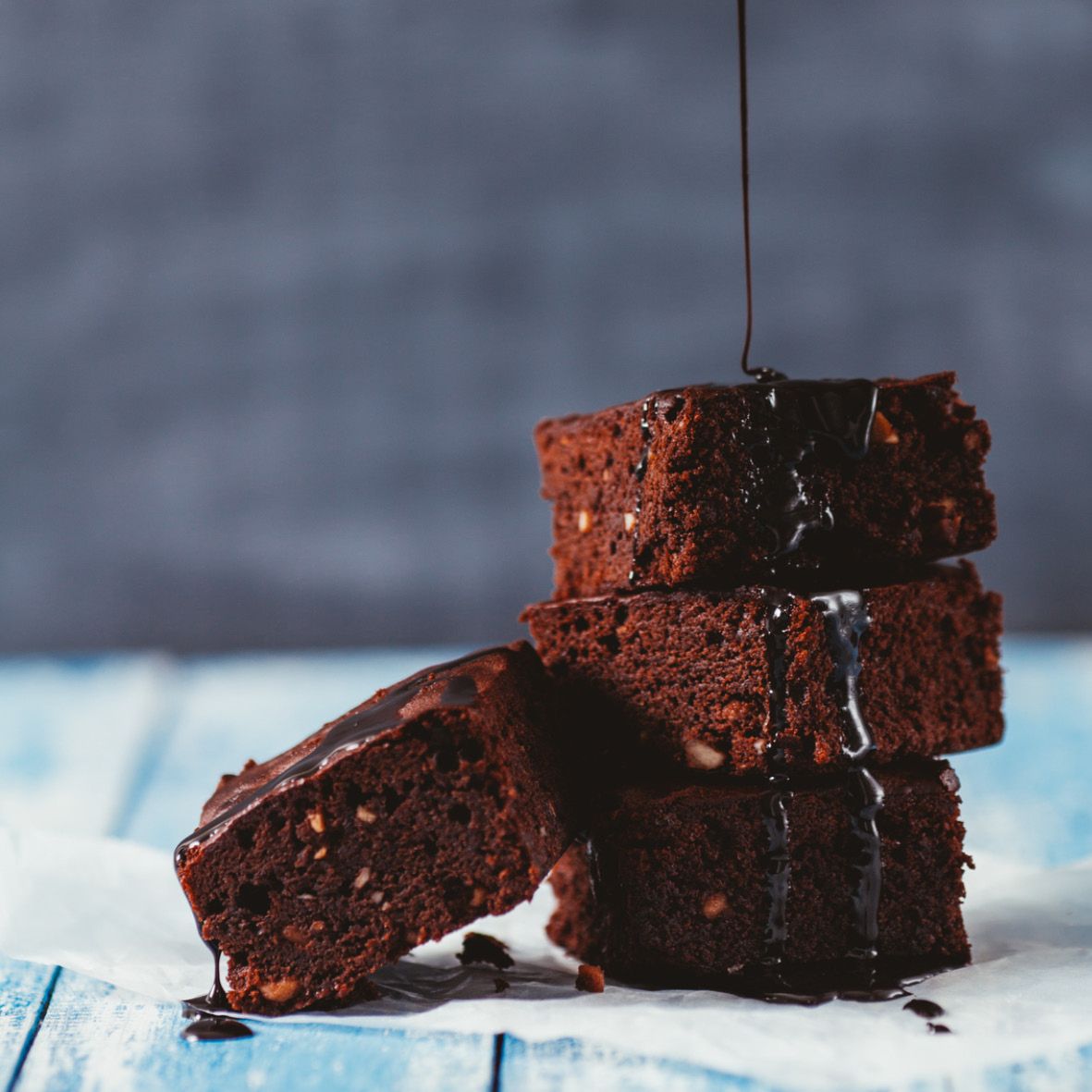 Choc hazelnut brownies with chocolate drizzle
Chocolate and hazelnut are a match made in culinary heaven. These brownies are crisp on the outside, soft on the inside and have a little crunchy surprise from the hazelnuts.
How long will it take?
45 minutes
What's the serving size?
Makes 9 brownies
---
What do I need?
220g dark chocolate
100g chopped hazelnuts
125g unsalted butter
200g caster sugar
2 tbsp cocoa powder
1 tsp vanilla
85g plain flour
2 eggs
How do I make it?
Preheat oven to 180C.
Grease and line the base of a 20cm square cake tin.
Melt 120g chocolate in the microwave in 30 second bursts, stirring regularly, or melt in a bowl over a saucepan of simmering water.
Beat butter and sugar together until pale and creamy. Add eggs and vanilla and stir until combined. Sift flour and cocoa into the mix and fold through.
Add melted chocolate and hazelnuts and fold into the mixture.
Pour into prepared tin and bake for 20-25 minutes.
Remove from oven and leave to cool completely in tin before turning out and cutting into 9 squares.
Melt the remaining 100g chocolate and allow it to cool slightly.
To serve, drizzle with melted chocolate.
---
Share this recipe
---
More recipes like this