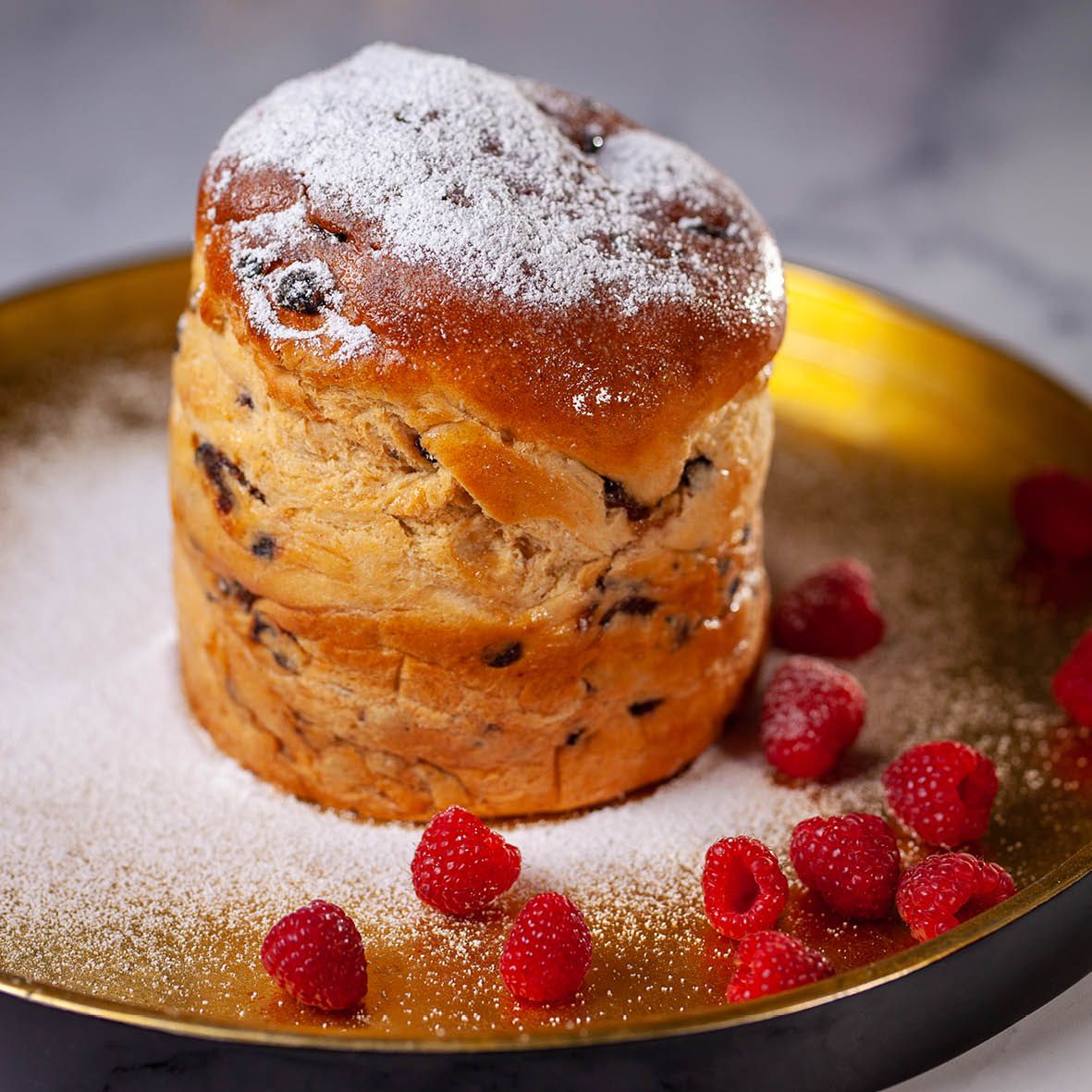 Ice Cream Panettone
Velvety Valhalla ice cream is hiding inside this traditional Italian panettone, offering the perfect summer Christmas dessert.
How long will it take?
30 minutes plus freezing time
What's the serving size?
Serves 10
---
What do I need?
1 kg panettone
150 g white chocolate
¼ cup raspberry jam
1 litre Valhalla Raspberries and Cream ice cream
¼ cup icing sugar
125 g raspberries
How do I make it?
Begin by cutting the middle out of the panettone and leaving a 2-3 centimetre wall around the edges; place the panettone upside down on a board and use a sharp knife to cut a 10-centimetre round from the base of the panettone and set it aside. Use a spoon to scoop out the centre of the panettone, ensuring that you do not cut into the top section.
Melt the white chocolate and use a pastry brush to spread a layer inside the panettone. Place in the freezer for 10 minutes to set.
With the panettone still upside down, spoon jam into the base only (not sides) and return to freezer for 30 minutes.
Remove Valhalla ice cream from freezer and leave to soften for 10 minutes.
Spoon softened ice cream into the hole of the panettone. Take the reserved round base and trim to the size needed to make the panettone sit flat when pushed snugly back into the hole. Cover the base with clingfilm and freeze for 4 hours or overnight.
Remove panettone from freezer 15 minutes before serving. Sprinkle with icing sugar and serve with raspberries.
---
Share this recipe
---
More recipes like this