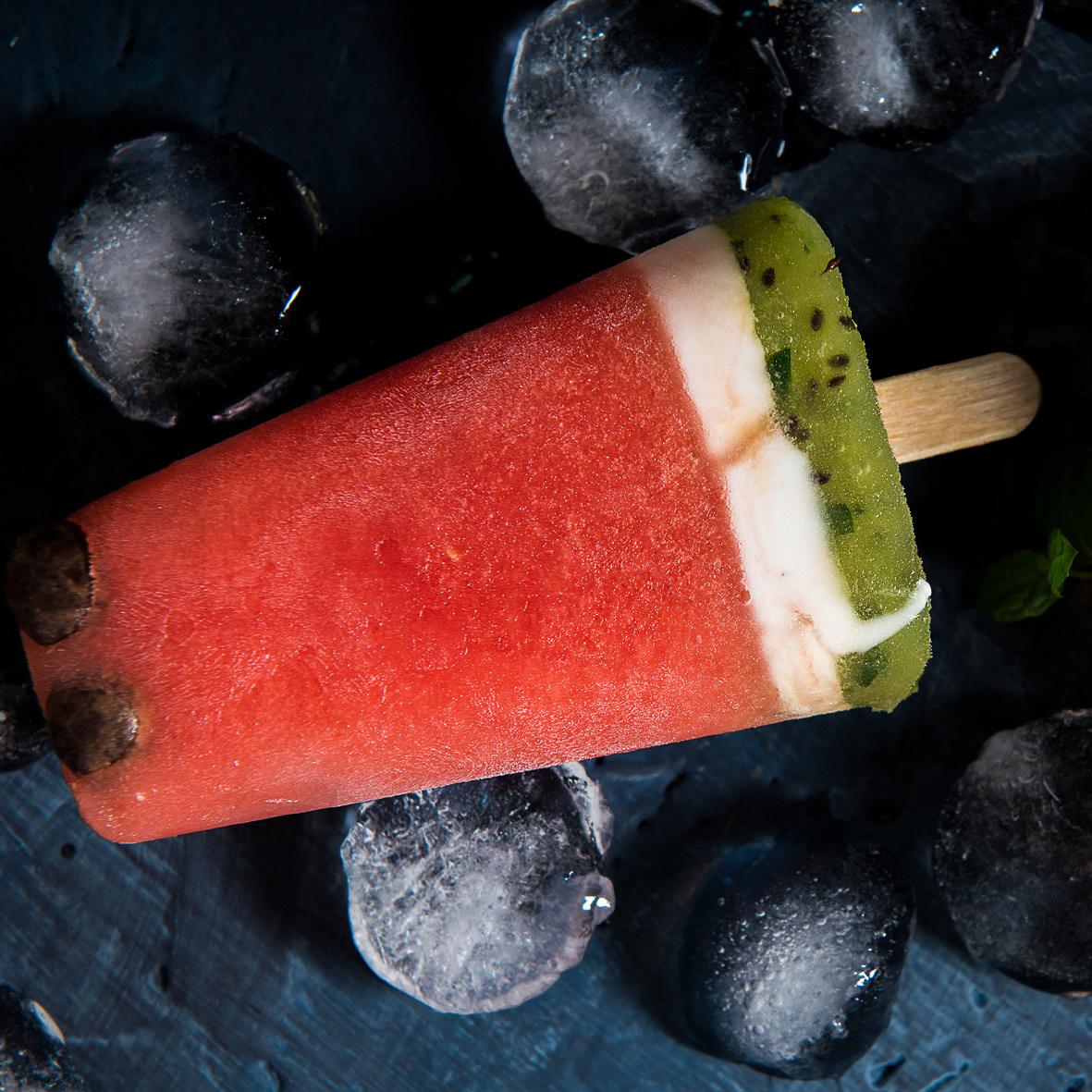 Kiwi, coconut and watermelon pops
We love these fruity ice treats because they taste great, are refreshing and look pretty spectacular with their bright colours.
How long will it take?
8 hours
What's the serving size?
Makes 10
---
What do I need?
3 ½ cups cubed seedless watermelon
4 tablespoons sugar, divided (optional)
¾ tablespoon lemon juice
½ cup canned coconut milk, well shaken
6 medium kiwi fruit
Icy- pole molds
How do I make it?
The sugar in this recipe is optional and can be omitted depending on your preference.
Add watermelon, 1 ½ tablespoons sugar and lemon juice to a blender and blend to a puree.
Skim off foam and carefully pour into 10 icy-pole molds, filling to about 2/3 full.
Cover with the lid and insert the icy-pole sticks and freeze for three hours. You will need to give them a stir every 30 minutes as the watermelon juice tends to separate.
After three hours, whisk coconut milk with 1 tablespoon of sugar until dissolved and chill for 30 minutes. The consistency should be pouring consistency and not too thick. If it has thickened too much add a couple of tablespoons of water to thin it out.
Remove the popsicles from the freezer and pour 1 tablespoon of coconut milk mix in an even layer over the watermelon layer. Return to freezer and chill uncovered for 45 minutes.
Peel the kiwi fruit and transfer the fruit to a blender with the remaining sugar. Pulse until pureed. Rub through a fine mesh strainer to remove seeds and then chill the puree for 30 minutes.
Take the popsicles from the freezer and top each with about a tablespoon of the kiwifruit mix. Return to the freezer and chill until popsicles are fully set, about 2 – 3 hours.
When ready to eat, carefully remove the pops from their molds and enjoy!
---
Share this recipe
---
More recipes like this