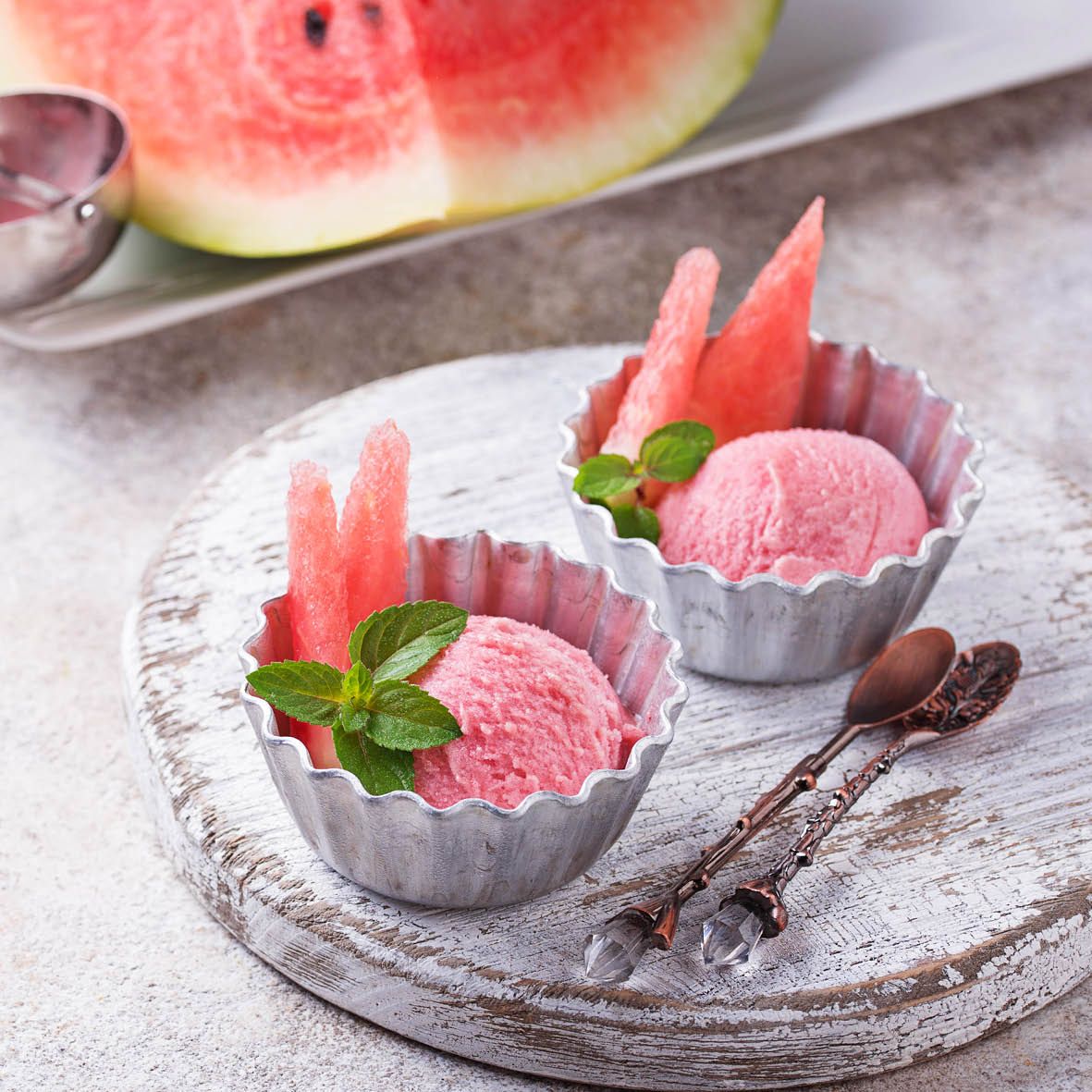 Watermelon Ice Cream
This Watermelon Ice Cream is lusciously creamy and amazingly easy to make. With just four ingredients it's an economical ice cream for the family, and best of all you don't need special equipment like an ice cream maker to achieve a delicious result. 
How long will it take?
3 hours including freezing time
What's the serving size?
Serves 6
---
What do I need?
2 kg watermelon
395 g tin sweetened condensed milk
Pinch of salt
475 mL thickened cream, chilled
How do I make it?
Peel watermelon and roughly chop ¾ into cubes. Cut the remaining ¼ into slices to use as a garnish when serving and set aside.
Place cubed watermelon flesh into a large bowl and use a stick blender to blitz to a puree. Measure out 1 ½ cups of puree and set aside.
Whisk 1 ½ cups of watermelon puree with condensed milk and a pinch of salt in a large bowl, then set aside.
Whip cream with an electric mixer on high speed until stiff peaks form.
Fold half the whipped cream into the condensed milk mix, and then fold this back into the remaining whipped cream.
Pour mixture into a freezer-safe bowl, cover with clingfilm and place in the freezer until it has set.
To serve, scoop out ice-cream and garnish with slices of watermelon and mint leaves.
---
Share this recipe
---
More recipes like this