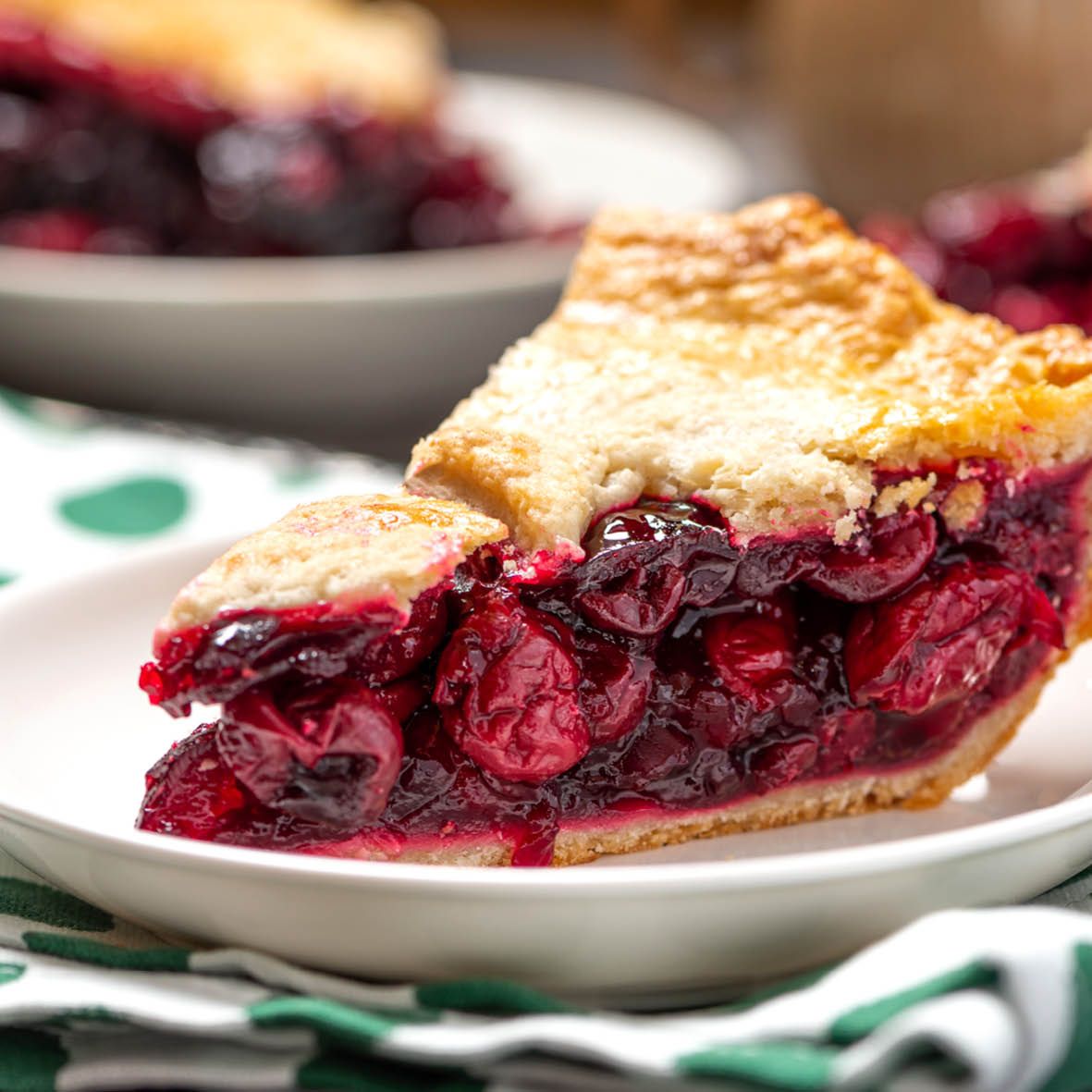 Cherry Pie
Take advantage of cherry season with this delightful pie. Enjoy it with a dollop of cream or a generous scoop of ice-cream.
How long will it take?
1 ½ hours
What's the serving size?
Serves 6
---
What do I need?
2 sheets ready-rolled shortcrust pastry
450 g fresh cherries, pitted, divided
½ cup kirsch
1 tsp vanilla extract
3 tbsp cornflour
4 tbsp icing sugar
Juice of ½ a lemon
1 egg, beaten
2 tbsp caster sugar
How do I make it?
Place 100 grams of cherries in a bowl and pour over kirsch. Set aside.
Grease a 20 centimetre spring-form tin.
Place a sheet of pastry in bottom of tin and shape it into the edges so that it fits snugly. Take a second sheet of pastry and cut it into a circle 1 centimetre larger than the tin. Set it aside for later.
Add remaining cherries to a bowl with vanilla, cornflour, lemon juice and icing sugar. Toss to combine. Drain cherries soaked in kirsch and add to the bowl. Stir to combine. Pour all cherries into the pie tin, distributing evenly.
Drape the larger pastry circle over the top of the pie and crimp the edges with your fingers to seal. Cut a small slit in the centre of the pie to allow steam to escape. Place in the fridge to chill for 30 minutes.
Preheat oven to 180C. Brush top of the pie with the beaten egg and then sprinkle with sugar. Bake until the pastry is golden brown, about 45 minutes. Remove from oven and allow to cool for 10 minutes before removing from the tin and serving.
---
Share this recipe
---
More recipes like this