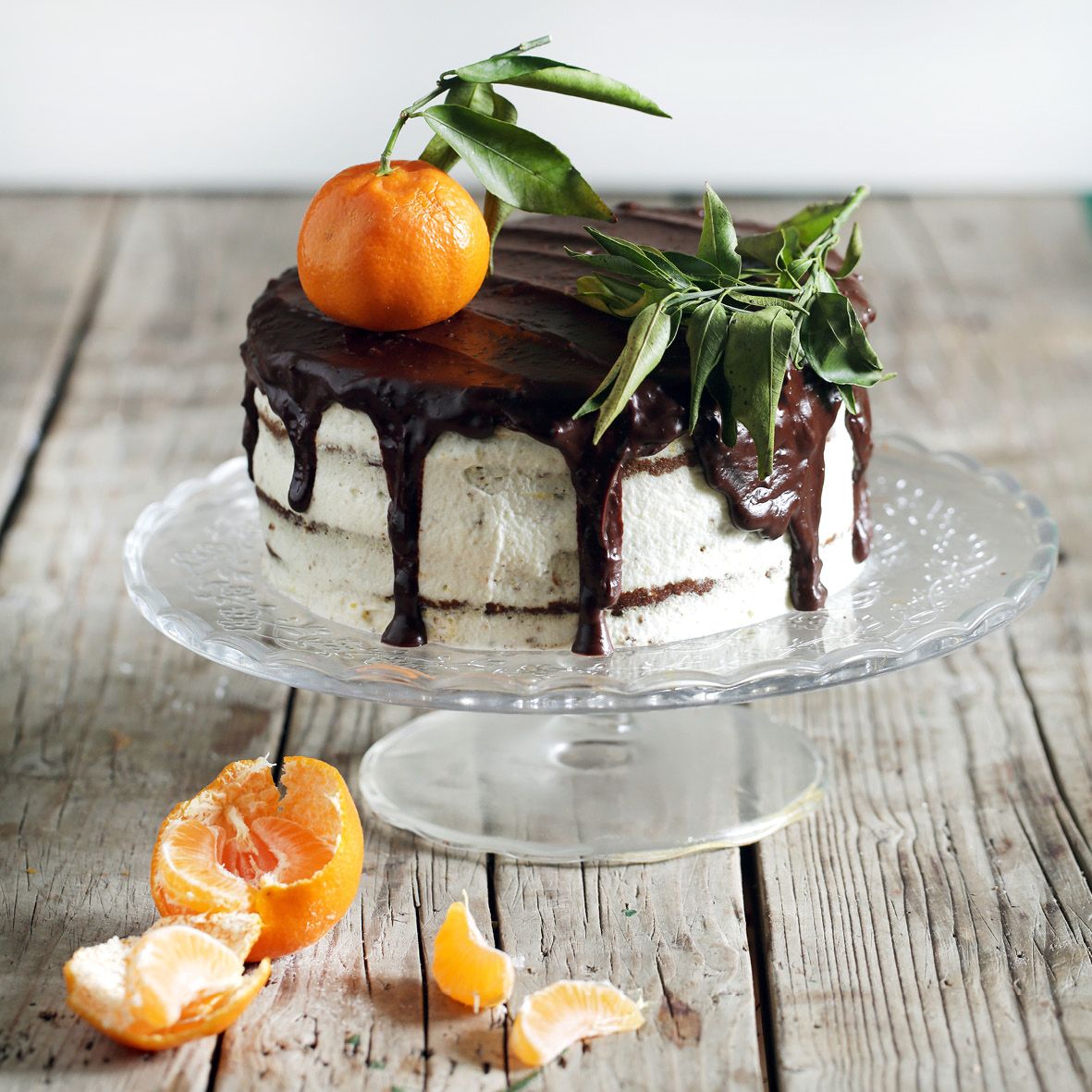 Mandarin, almond and chocolate cake
The combination of mandarin and chocolate creates a cake that is truly memorable.
How long will it take?
3 hours
What's the serving size?
Serves 8
---
What do I need?
8 mandarins
500g almond meal
12 eggs
500g caster sugar
1 tablespoon baking powder
2 cups dark cooking chocolate, chopped
¾ cup icing sugar
300ml thickened cream, whipped
How do I make it?
Place mandarins in a heavy based saucepan, cover well with water and bring to the boil. Boil for about 2 hours, drain and set aside to cool.
Grease and line 28cm round cake tin. Set oven to 180°C.
Chop and seed mandarins and place in food processor, blitz until smooth. Transfer to another large bowl and add eggs, sugar and baking powder. Fold in almond meal and 1 cup chocolate.
Place in prepared cake tin and bake for approximately 1 hour or until firm to touch.
To decorate cut the cake horizontally into 4 pieces. Place the first piece on a cake plate and top with a little cream, then add the next piece of cake and top with cream. Repeat for the remaining two pieces of cake until you have four layers. Cover the sides and top with the remaining whipped cream. Place in the fridge to allow the cream to set a little.
Melt 1 cup chocolate in the microwave or over a double boiler. Mix in icing sugar using an electric blender or whisk to get a smooth but thick consistency. Pour chocolate over the prepared cake allowing it to run naturally down the sides.
---
Share this recipe
---
More recipes like this