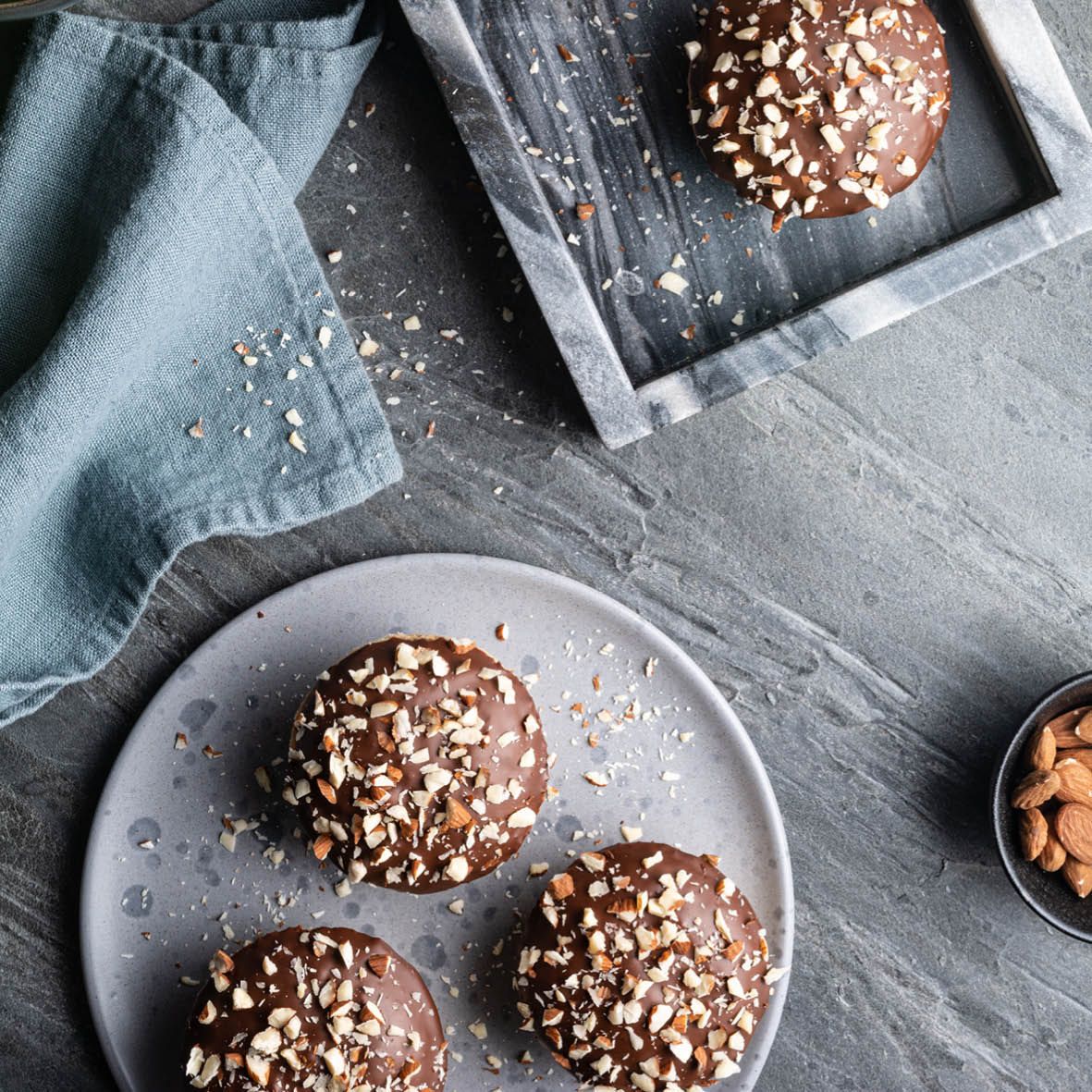 Chocolate coated cheesecake balls
These no-bake treats are just the perfect mouthful of yum!
How long will it take?
2 ½ hours
What's the serving size?
Makes approximately 20
---
What do I need?
225g cream cheese, softened
4 tbsp butter, softened
½ cup plain sweet biscuits
4 cups icing sugar
285g milk cooking chocolate
50g hazelnuts, finely chopped
How do I make it?
Use a food processor to blitz the biscuits into a fine crumb.
In a large bowl, combine cream cheese and butter. Fold in the biscuit crumbs and mix well.
Add icing sugar, one cup at a time and mix well. Cover and put in the fridge for 2 hours.
Use an ice-cream scoop or two spoons to scoop out batter into balls and place them on a tray lined with baking paper. Return to the fridge for a further 10 minutes.
While balls are in the fridge, melt the chocolate in the microwave or over a double-boiler on the stovetop.
Place a ball on a fork and dip in the chocolate, making sure to coat it fully and then sprinkle with hazelnuts. Repeat for remaining balls.
Refrigerate balls until ready to serve.
---
Share this recipe
---
More recipes like this