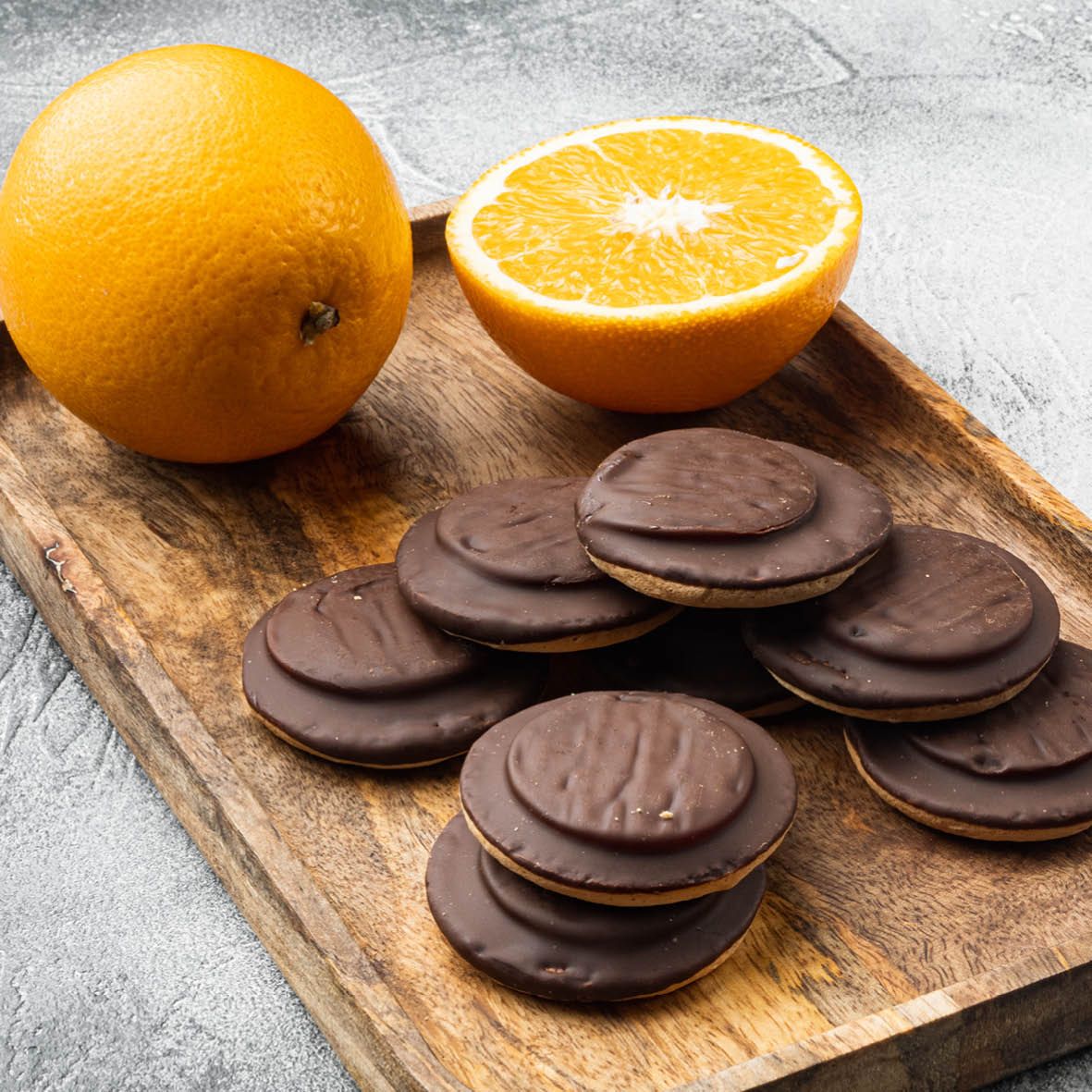 Jaffa Cakes
The irresistible combination of orange and chocolate combine in these easy-to-make, yet delightfully delicious Jaffa Cakes.
How long will it take?
30 minutes, plus 1 hour jelly setting time
What's the serving size?
Serves 12
---
What do I need?
2 large free-range eggs
60 g caster sugar
60 g plain flour
30 g unsalted butter, melted and cooled slightly
¼ tsp orange zest
135 g orange jelly
150 mL boiling water
180 g 70% dark chocolate
How do I make it?
Add jelly crystals to a small bowl and pour over boiling water. Stir to dissolve. Pour jelly mixture into a shallow baking tray and refrigerate for 1 hour or until set.
Preheat oven to 160C.
Grease a muffin tin and set askide.
Use an electric mixer to beat eggs and sugar together until light and fluffy, then fold in flour, melted butter and orange zest.
Pour mixture into prepared muffin tin, filling each hole about one-third full. Cook for 8 minutes or until a skewer inserted comes out clean.
Remove cakes from the muffin tin and set aside to cool. Remove jelly from the fridge and use a cookie cutter to cut rounds of jelly that are smaller than the cakes. Top each cake with a round of jelly.
Melt chocolate in the microwave in 30 second bursts. When chocolate is melted, set it aside to cool slightly so that it thickens a little before pouring it over the top of the jelly and cake.
Use a fork to score the tops of the cakes and then leave to set.
Jaffa Cakes can be stored in an airtight container at room temperature or in the fridge for up to 3 days.
---
Share this recipe
---
More recipes like this