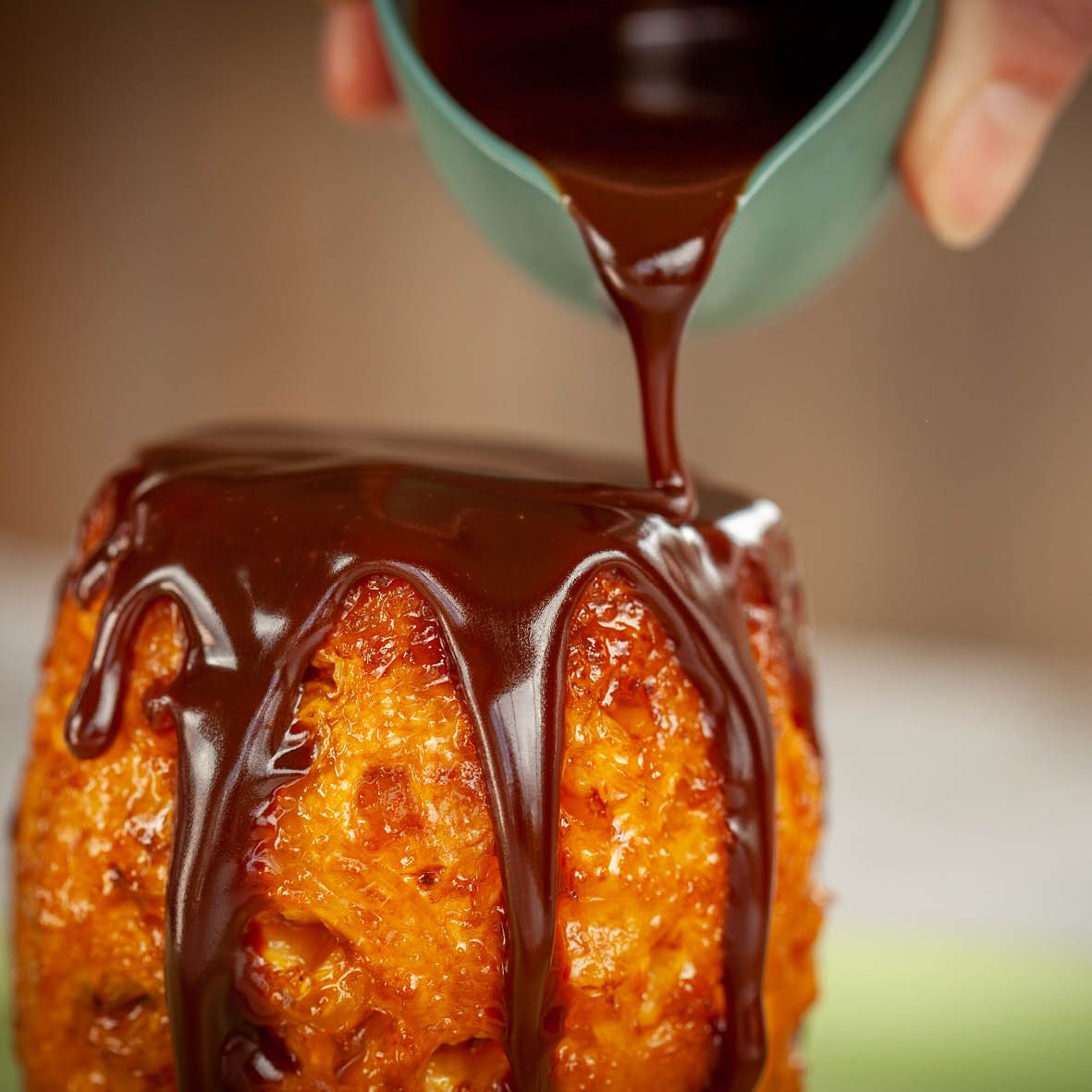 Salted Caramel Roasted Pineapple
If you're looking for an interesting summer dessert, this is it. A whole pineapple is drizzled with rich salted caramel and roasted creating a fabulously sweet and sticky treat. Serve with vanilla ice-cream for the ultimate in yum.
How long will it take?
1 ½ hours
What's the serving size?
Serves 6 - 8
---
What do I need?
200 g light brown sugar
80g salted butter, chopped
120 ml cream
1 tsp sea salt
1 pineapple, peeled (note very ripe pineapples are best)
How do I make it?
Preheat oven to 180C.
Heat sugar in a medium saucepan over medium heat, stirring constantly with a wooden spoon. Take care not to burn the sugar.
When sugar has completely melted, add butter and stir until it is completely melted. When you add the butter the caramel will bubble so be careful not to burn yourself.
Drizzle in cream slowly while stirring continuously. When all the cream is added bring to the boil and allow to boil for 1 minute. Remove from heat and add salt, stirring to combine.
Put the pineapple in a roasting dish and brush over a generous amount of the caramel, ensuring the pineapple is completely coated.
Roast for 10 minutes and then baste with caramel from the roasting pan. Add extra caramel if needed. Repeat this process until the pineapple is very tender when inserted with a knife, approx. 50 - 60 minutes.
Remove from the oven, transfer the pineapple to a serving plate and cover with foil to keep warm.
Reheat the remaining caramel sauce and place in a serving jug.
To serve, carve the pineapple, drizzle with caramel sauce, and serve with vanilla ice-cream.
---
Share this recipe
---
More recipes like this