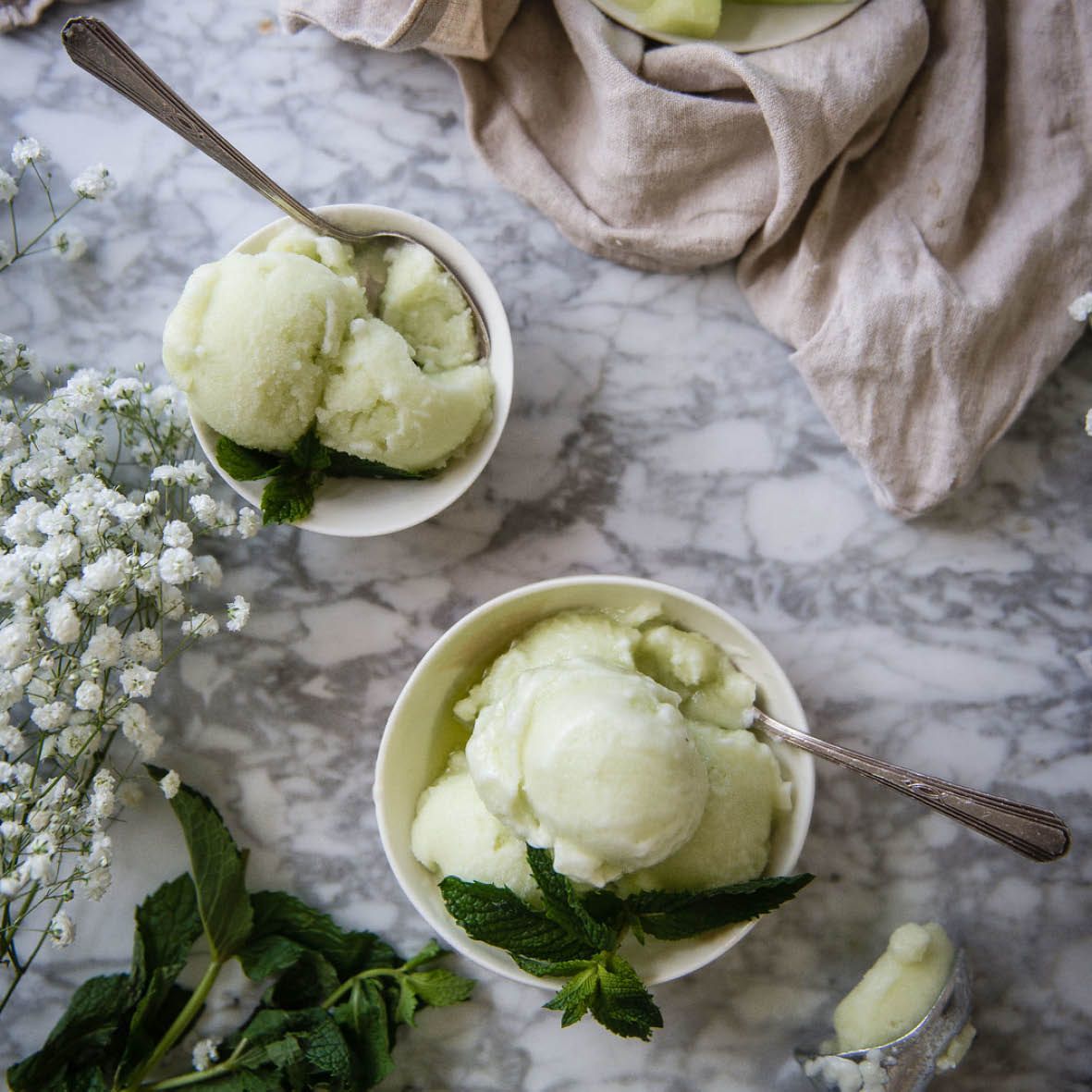 Honeydew Sorbet
This simple four ingredient sorbet is cool and refreshing and contains no added sugar. Ridiculously simple to make, it is perfect for the warmer months. Store it in an airtight container in the fridge for up to one week.
How long will it take?
10 minutes plus freezing time
What's the serving size?
Serves 8
---
What do I need?
1 honeydew melon
¼ cup honey
2 tbsp lemon juice
¼ cup coconut water
How do I make it?
Peel the honeydew and cut in half. Scoop out seeds and discard. Roughly chop melon into 5-centimetre pieces then place them on a lined baking tray and freeze overnight.
Place frozen honeydew into a food processor with the remaining ingredients and blend until smooth.
Pour mixture into a loaf pan and freeze for at least 5 hours.
Use an ice-cream scoop to serve and accompany with pieces of fresh honeydew melon if desired.
---
Share this recipe
---
More recipes like this