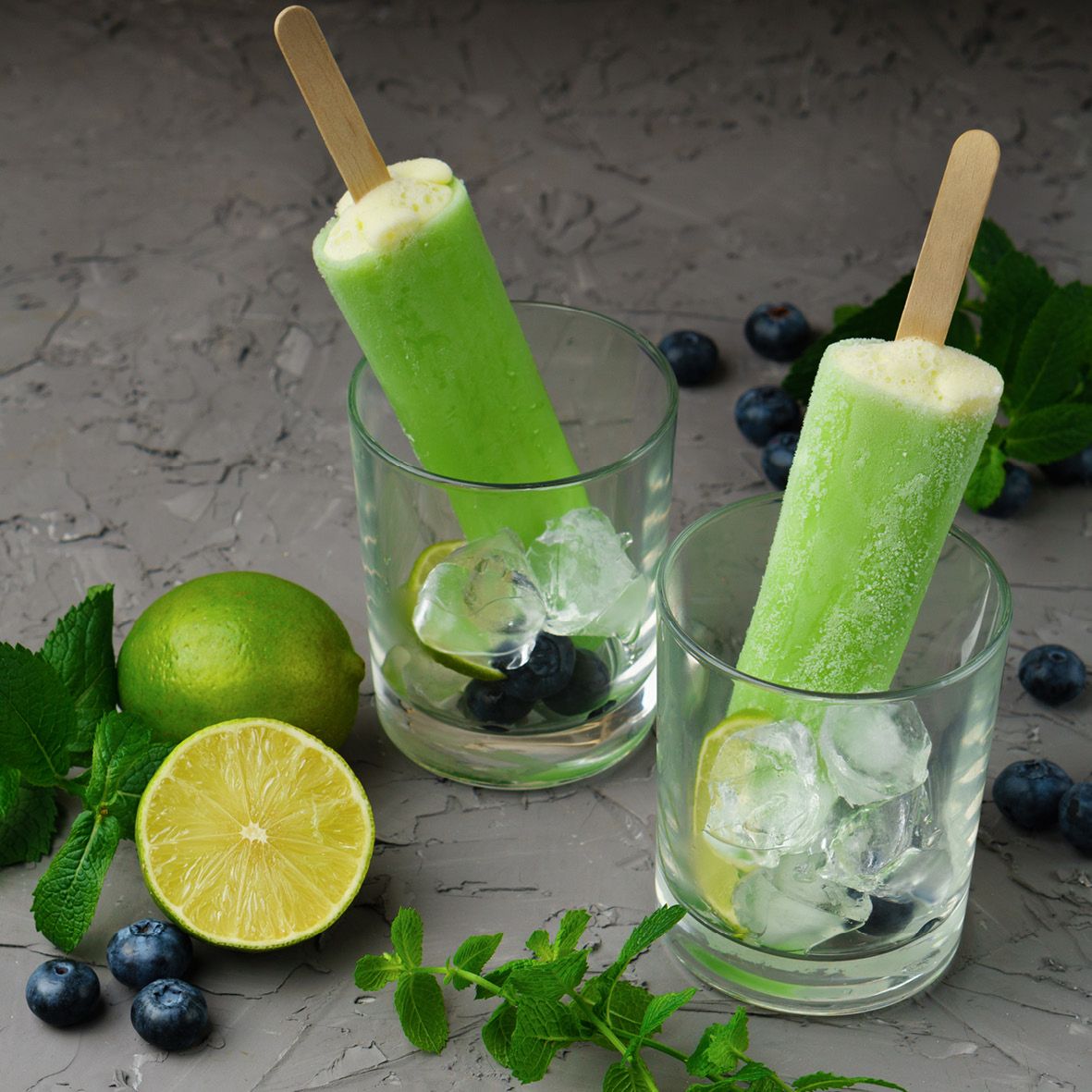 Kiwi, mint and lime ice-cream pops
Growing up, one of our favourite summer treats was the 'Splice' ice-cream. The beauty of the Splice was that it combined an ice-cream and an icy-pole in one delicious frozen form. So naturally now that we're all grown up we thought we'd make our own version of the Splice using some of our favourite flavours. The beauty of this recipe is that you can mix and match flavours to suit your taste – try pineapple and lime, or raspberry and strawberry, or orange and lemon. If substituting ingredients remember to maintain the ratios in the recipe for best results.
How long will it take?
20 minutes preparation, overnight to freeze
What's the serving size?
Serves 6
---
What do I need?
Icy pole moulds
2 cups fruit juice – we blended kiwi fruit, a handful of mint leaves and the juice of 1 lime to create the vibrant green colour and delicious flavour of our ice-cream pops
500ml vanilla ice-cream, softened
How do I make it?
Divide softened ice-cream evenly between the icy-pole moulds and insert sticks. Freeze for 4 hours until very hard.
Blitz peeled kiwi fruit, mint leaves and the juice of 1 lime until juiced.
Remove ice-cream from moulds and set aside.
Pour juice into the moulds, dividing evenly. Only fill about 1/3 of the mould with juice as it will displace when the ice-cream is returned to the mould.
Gently put the ice-cream back into the mould and return to the freezer. Leave to set overnight before unmoulding and enjoying.
---
Share this recipe
---
More recipes like this