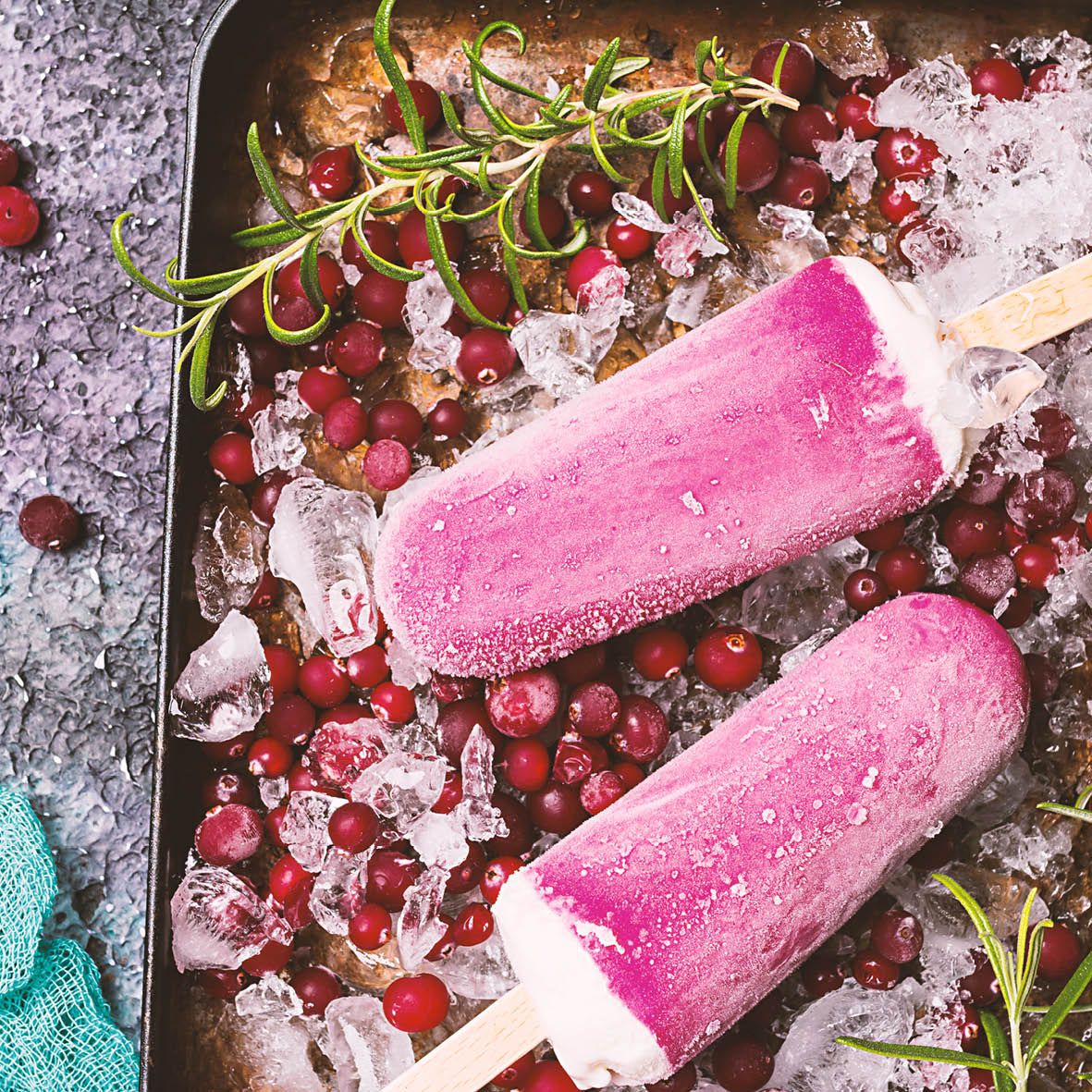 Cherry Cranberry Christmas Pops
Stay cool with these fruity frozen popsicles. Featuring cherries and cranberries, they are full of the flavours of Christmas.
How long will it take?
8 hours
What's the serving size?
Makes 6
---
What do I need?
Popsicle moulds
Ice Cream sticks
1 ½ cups fresh or frozen cherries, pitted
½ cup cranberry juice
½ cup coconut milk
¼ tsp vanilla extract
1 tbsp caster sugar
How do I make it?
Combine cherries and cranberry juice in a blender and blend until smooth. Pour into moulds, only filling to two-thirds of the capacity. Insert ice cream stick and place in freezer for 4 hours or until set.
Add coconut milk, vanilla and sugar to a small jug and mix with a spoon until combined. Pour mixture into each mould and return to the freezer for a further 4 hours, or until set.
---
Share this recipe
---
More recipes like this