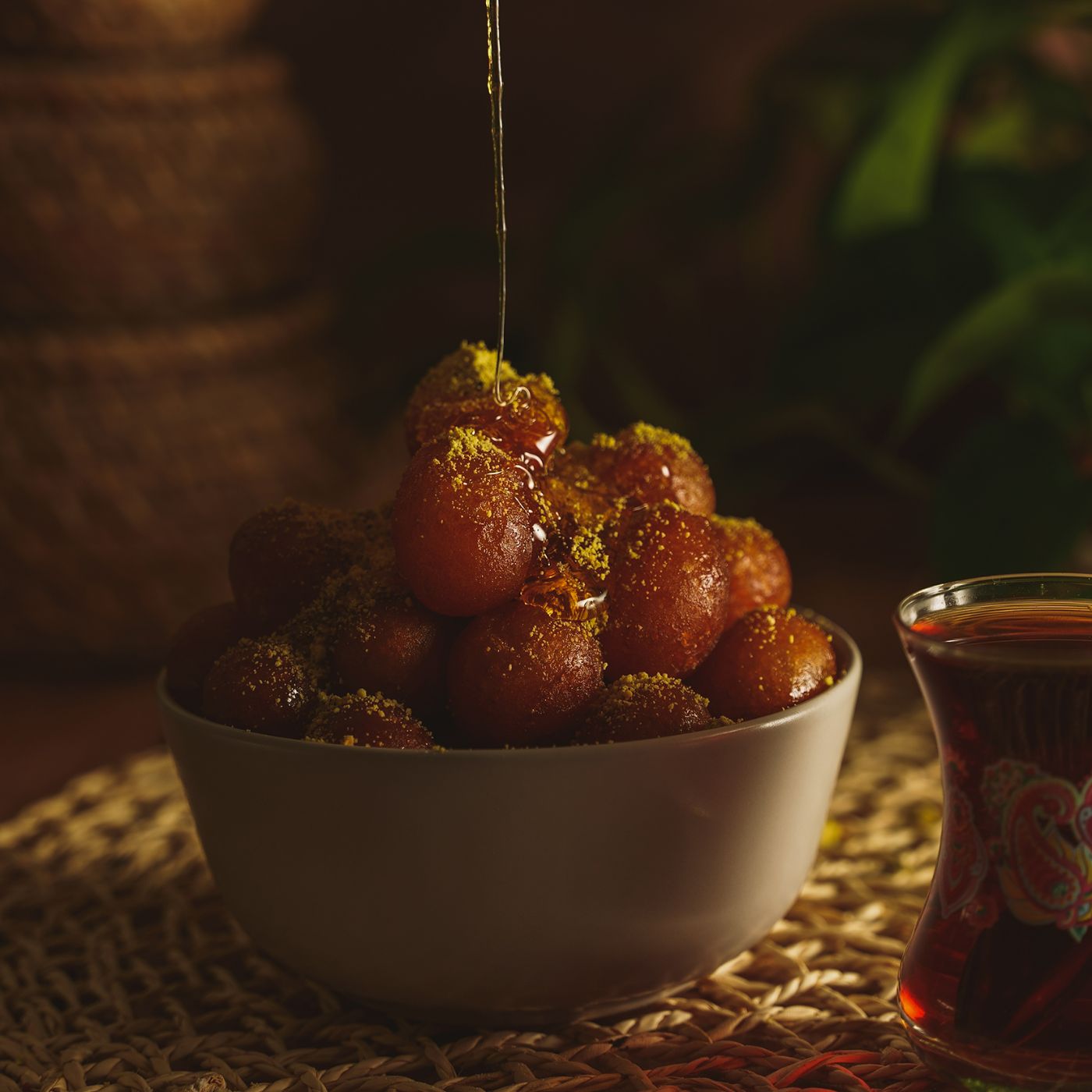 Loukoumades
Crisp and golden on the outside, and light and fluffy on the inside, these traditional Greek Doughnuts are drizzled with honey and sprinkled with cinnamon and powdered pistachios for the ultimate in Greek desserts.
How long will it take?
1 ½ hours
What's the serving size?
Makes about 60
---
What do I need?
250 mL lukewarm water
2 tbsp sugar
14 g (2 sachets) dried yeast
250 mL lukewarm milk
450 g plain flour
1 tsp salt
4 tbsp olive oil
Vegetable oil for frying
To serve
250 g runny honey
Ground cinnamon, to taste
50 g pistachios
How do I make it?
Whisk water, sugar and yeast in a bowl until the yeast has dissolved. Set aside for 5 minutes.
In the bowl of an electric mixer add milk, flour, salt and olive oil. Pour in yeast mixture and whisk on high speed until the mixture forms a smooth batter. Cover with clingfilm and leave to prove in a warm place for 1 hour.
Meanwhile, add pistachios to a food processor and blitz to make a fine powder. Set aside.
Pour enough vegetable oil in a deep-walled frying pan to cook the loukoumades. Heat the oil over medium heat until it is 160C or until a small piece of bread dropped into the oil sizzles.
Use an oiled tablespoon to take a portion of the dough and use your hands to roll it into a ball. Drop in the hot oil and repeat until the frying pan is full. Use a slotted spoon to move the loukoumades in the oil while cooking to ensure all sides are golden brown. Remove from oil and drain on paper towel. Repeat with remaining dough.
To serve, arrange loukoumades on a plate or serving platter and drizzle with honey. Dust with cinnamon and finish with a sprinkling of powdered pistachios.
---
Share this recipe
---
More recipes like this