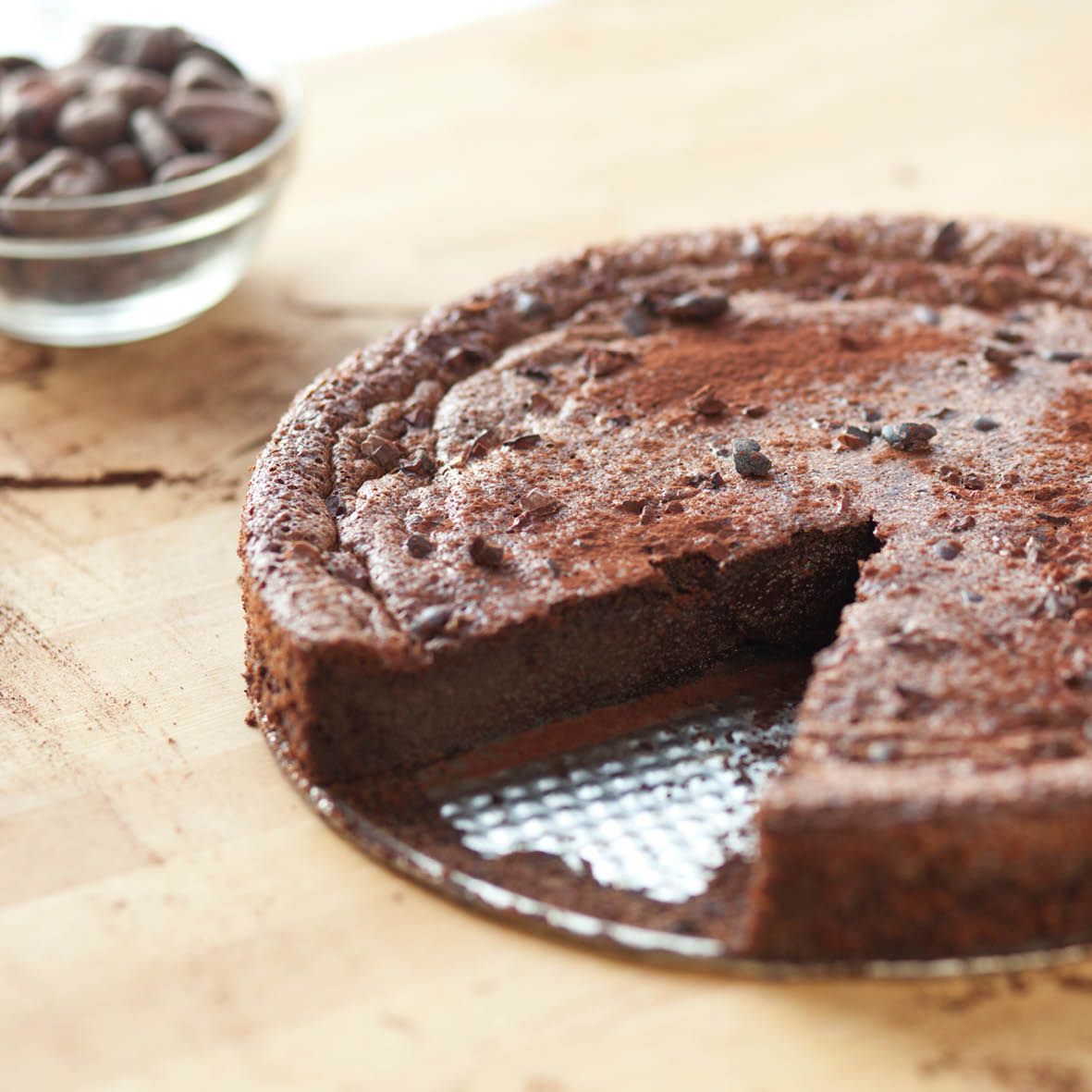 Flourless Chocolate Cake
This rich and fudgy cake is gluten-free and made in one bowl for easy clean-up. It is perfect served plain with just a dusting of icing sugar or cocoa but absolutely fabulous served with a generous dollop of double-cream and some fresh berries. Store any leftover cake in the fridge for up to 3 days.
How long will it take?
45 minutes
What's the serving size?
Serves 8
---
What do I need?
1 cup chopped dark chocolate
½ cup unsalted butter
¾ cup caster sugar
¼ tsp salt
1 tsp vanilla extract
3 large eggs, slightly beaten
½ cup cocoa powder
How do I make it?
Preheat oven to 190C.
Grease and line a 20-centimetre round cake tin. Set aside.
Add chocolate and butter to a large bowl, and heat in microwave in 30 second increments until the butter is melted and the chips are soft. Stir until the chocolate is completely melted.
Add the sugar, salt, and vanilla extract and stir to combine. Then add eggs and stir again. Add cocoa powder and stir to just combine without overmixing.
Pour batter into prepared pan and bake for 25 minutes or until the cake has a thin crust on the top. Note, the inside of this cake is fudgy so if you are unsure if it is cooked use a thermometer to measure the temperature. When it registers 95C it is done.
Leave to cool in the cake tin for 15 minutes, then remove from tin and allow to cool completely.
To serve, dust with cocoa powder and sprinkle with grated chocolate if desired.
---
Share this recipe
---
More recipes like this