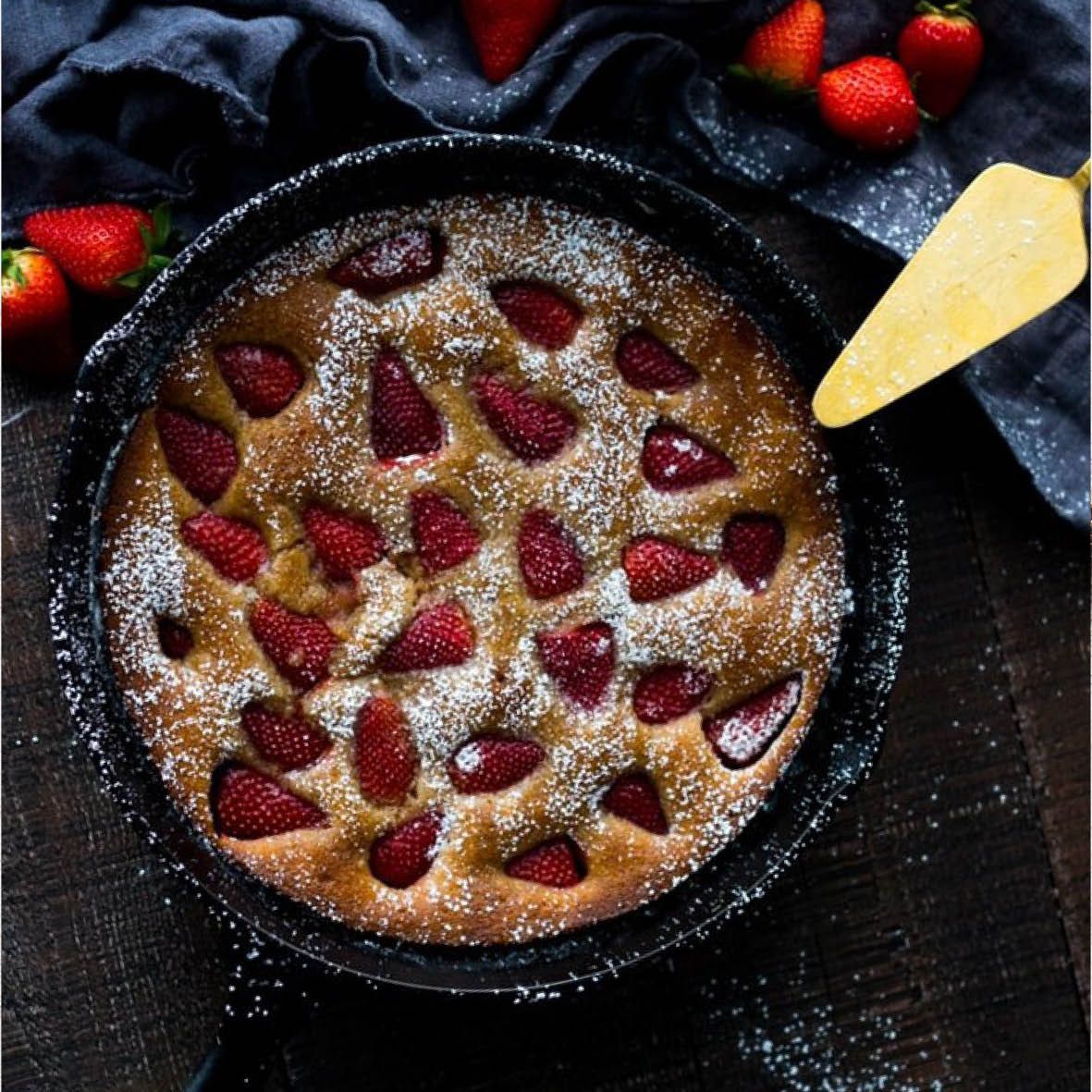 Strawberry Skillet Cake
If you're looking for a special recipe for brunch, then this is it. This Strawberry Skillet Cake is surprisingly simple to make but absolutely delicious. Why not give it a try for Mother's Day this Sunday?
How long will it take?
1 ¼ hours
What's the serving size?
Serves 4-6
---
What do I need?
1 cup sugar
¾ cup butter, softened
3 eggs
¼ cup strawberry jam
1 tbsp vanilla
1 cup plain flour
½ cup almond meal
1 ½ tsp baking powder
Pinch of salt
500g strawberries, halved
1 tsp lemon juice
Icing sugar to serve
Maple syrup to serve
How do I make it?
Preheat oven to 160C.
In an electric blender cream butter and sugar until light and fluffy. Add the eggs, one at a time until well combined. Add vanilla and jam and mix well.
Sift flour, almond meal, salt and baking powder into a bowl and then add to the batter. Mix until combined.
Grease a 25 centimetre skillet pan. Pour the batter into the pan and arrange the strawberries on top of the batter. Pour lemon juice over the top and bake until the cake is golden and a toothpick inserted into the middle of the cake comes out clean, about 50 minutes.
To serve, drizzle with maple syrup and icing sugar.
---
Share this recipe
---
More recipes like this