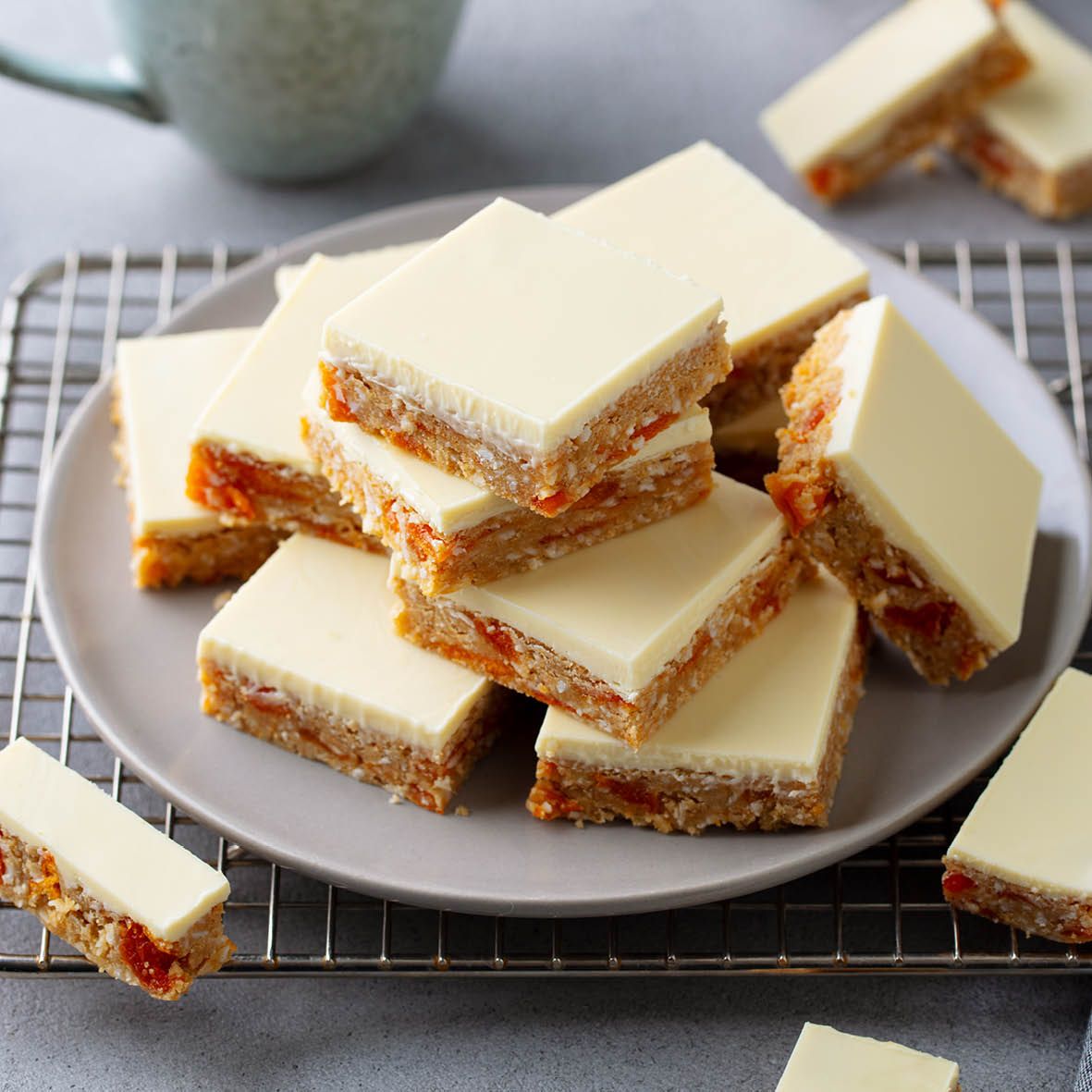 Apricot and Coconut Slice
Apricot and coconut are a great flavour combination and this slice features both. It couldn't be easier to make, you literally just mix all ingredients together and bake. Although the slice is delicious just as it is, the addition of a white chocolate layer on top takes it to next level yumminess.
How long will it take?
30 minutes plus 1 hour setting time
What's the serving size?
12 Servings
---
What do I need?
1 cup quick oats
½ cup JC's Dried Apricots, roughly chopped
1 ripe banana, mashed
Pinch of salt
1 egg
1/3 cup milk
¼ cup sugar
¼ cup desiccated coconut
2 tbsp coconut oil
For the topping
1 cup white chocolate, roughly chopped
2 tsp olive oil
How do I make it?
Preheat oven to 180C.
Grease and line a 28 x 18 centimetre baking tray.
Mix oats, dried apricots, banana, salt, egg, milk, sugar, coconut and coconut oil together in a bowl. Spoon into baking tray and use the back of the spoon to smooth the top.
Bake for 20 minutes, then remove from oven and set aside to cool.
Meanwhile, melt chocolate and olive oil over a pot of simmering water until melted.
Pour chocolate over slice and put into the fridge for 1 hour to set.
When set, cut into 12 pieces and serve.
---
Share this recipe
---
More recipes like this