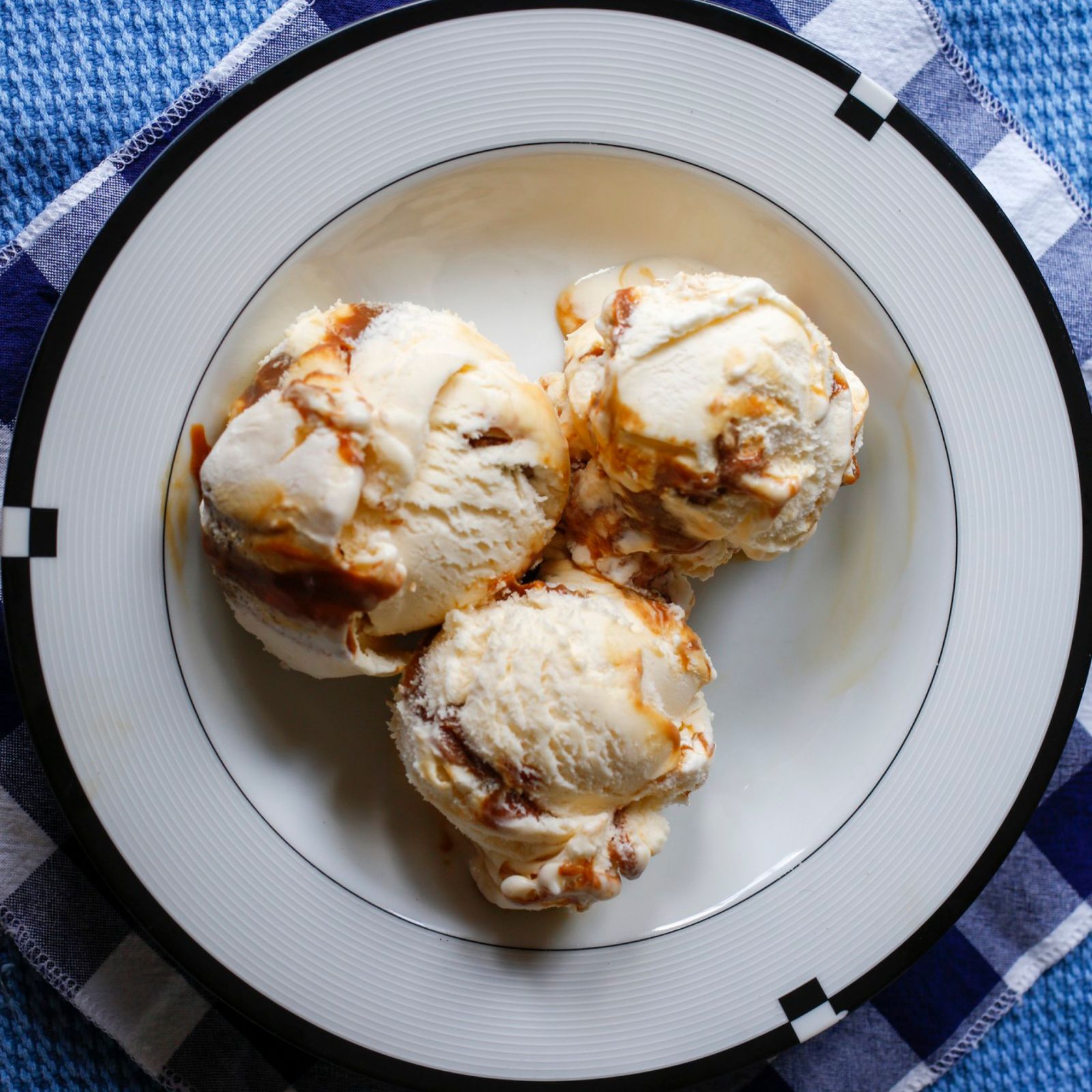 Hot Cross Bun Ice Cream
This ice-cream is easy to make and is an ideal way to use up left-over Easter buns. The creamy vanilla ice-cream is the perfect carrier for the delicious flavours of the hot-cross buns.
How long will it take?
2 - 3 hours
What's the serving size?
Serves 4-6
---
What do I need?
1 litre Valhalla vanilla ice-cream
2-3 hot cross buns, at least one day old
1 tablespoon brown sugar
50g melted butter
How do I make it?
Remove ice-cream from the freezer and allow to soften slightly while you prepare the other ingredients.
Preheat oven to 180C.
Tear the hot cross bun roughly into small pieces and place in a food processor with sugar and butter. Blitz until you have the consistency of fine bread crumbs. Line an oven tray with baking paper and spread the mixture evenly over the tray. Place in the oven and bake for 10-15 minutes or until the crumbs are gently browned and crispy.
Next place the ice-cream in a large mixing bowl, together with most of the crumb mixture (keep some aside for sprinkling over the ice-cream when serving). Stir the crumbs into the ice-cream and then place in the freezer to firm-up.
---
Share this recipe
---
More recipes like this