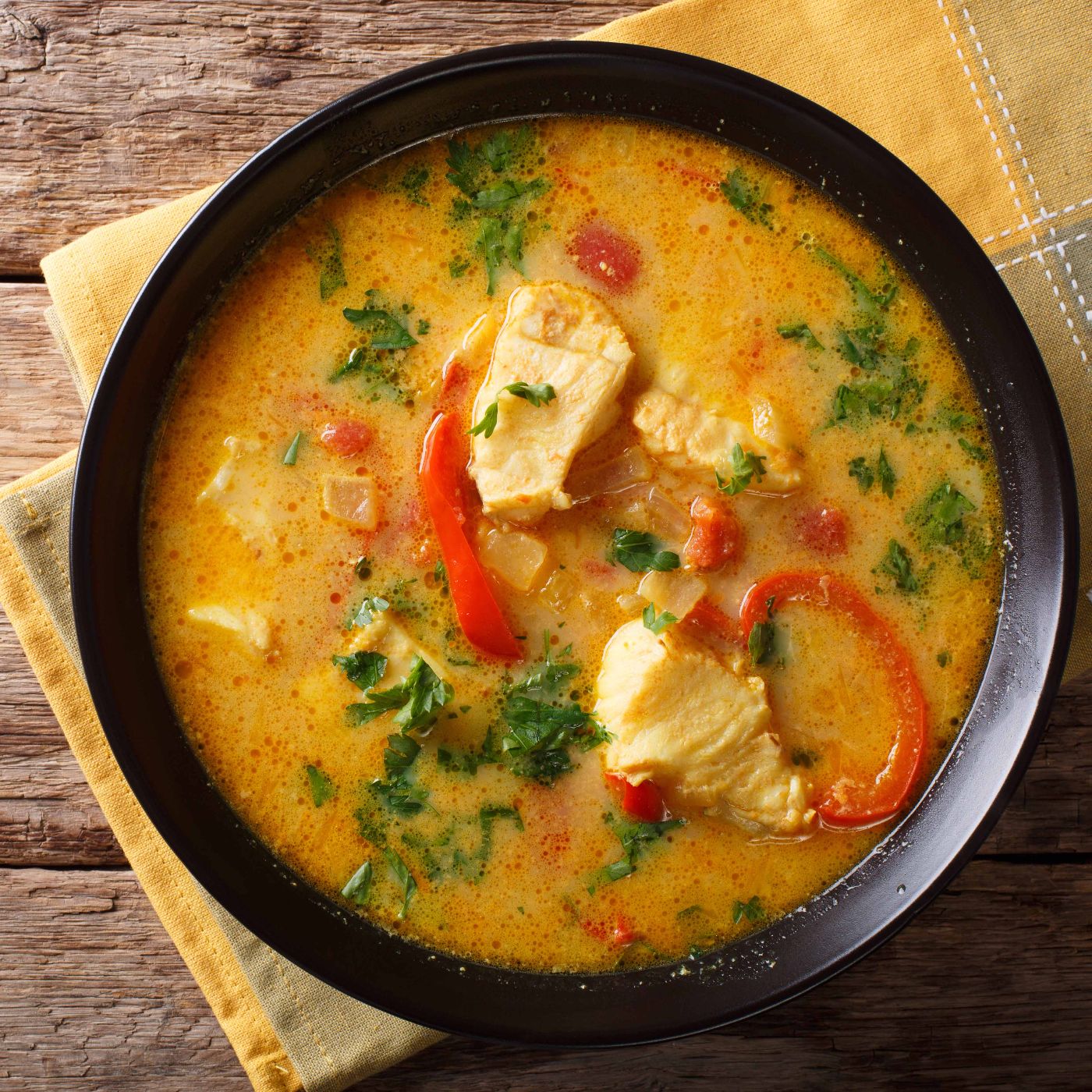 Spicy Pink Ling Laksa
Add a little spice to your mid-week meals with this tasty laksa. If you prefer a more mild flavour, cut back on the number of chillies.
How long will it take?
30 minutes
What's the serving size?
Serves 4
---
What do I need?
For the Laksa Paste
1 brown onion, peeled and chopped
4 red chillies, chopped
1 x 2cm piece of ginger, peeled and finely chopped
2 cloves garlic, peeled and chopped finely
1 lemongrass stalk, finely chopped
1 tbsp fresh coriander, finely chopped
1 ½ tsp turmeric
1 tsp tamarind paste
½ tsp cumin
½ tsp paprika
3 tbsp olive oil
For the soup
200 g vermicelli noodles
280 g pink ling, roughly chopped
1 tsp fish sauce
200 mL coconut milk
200 mL vegetable stock
½ red capsicum, sliced
To garnish
1 red chilli - chopped finely
2 tbsp chopped coriander
2 tbsp chopped parsley
How do I make it?
Soak vermicelli noodles in a large bowl of boiling water until softened. Drain and rinse under cold water. Set aside.
Make Laksa paste by heating olive oil in a large frying pan. Add onion and cook until the onions are soft and translucent. Add remaining Laksa paste ingredients and cooking, stirring for 5 minutes. Remove from heat and place all ingredients in a blender and blitz to make a paste. Return paste to the pan and add fish sauce, coconut milk and vegetable stock to the paste and cook over medium heat for 3 minutes, then toss in fish and capsicum. Reduce heat to low and cook for 5 minutes, or until the fish is cooked through and starting to fall apart.
Divide noodles between bowls and top with fish and soup.
Garnish with coriander, parsley, and chilli, and serve.
---
Share this recipe
---
More recipes like this