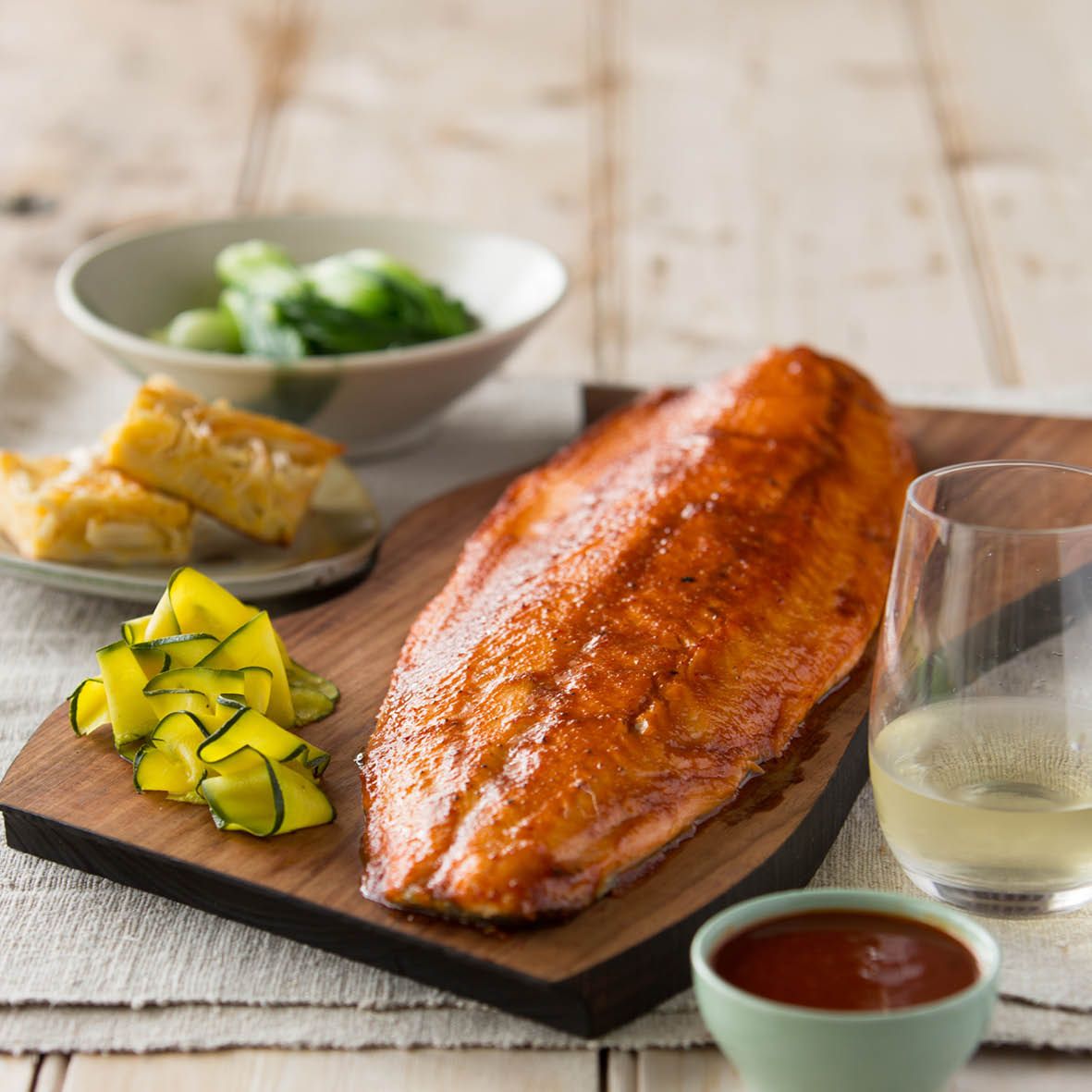 Korean BBQ Huon Salmon
Enjoy a hot Huon Salmon Christmas with Korean BBQ Salmon! This is a great one to serve to a large group of guests or for the family. This will also store in the fridge to be enjoyed over a few days if preparing for a smaller number of people.
How long will it take?
50 minutes
What's the serving size?
Serves 6
---
What do I need?
1 Whole Huon Salmon or 2 sides
2 tbsp Korean chilli flakes
½ cup soy sauce
½ cup fresh ginger, roughly chopped
6 apples, cored
½ cup caster sugar
¾ cup golden syrup
½ cup Mirin
4 cloves garlic
How do I make it?
Pre heat oven to 170C
Roughly chop apples and combine with Korean chilli flakes, soy sauce, fresh ginger, caster sugar, golden syrup, mirin and garlic. Process until smooth.
If using whole salmon, cut across the back of the salmon in 5cm increments. Only as far as the backbone and liberally cover the salmon with ¾ of the Korean BBQ sauce (reserve to serve) repeat for salmon sides.
Place onto a greaseproof paper lined baking tray and bake for 40 minutes for whole fish or 20 minutes for sides; the cooking time may vary depending on the size of the fish and efficiency of your oven.
Recipe courtesy of Huon Salmon
---
Share this recipe
---
More recipes like this