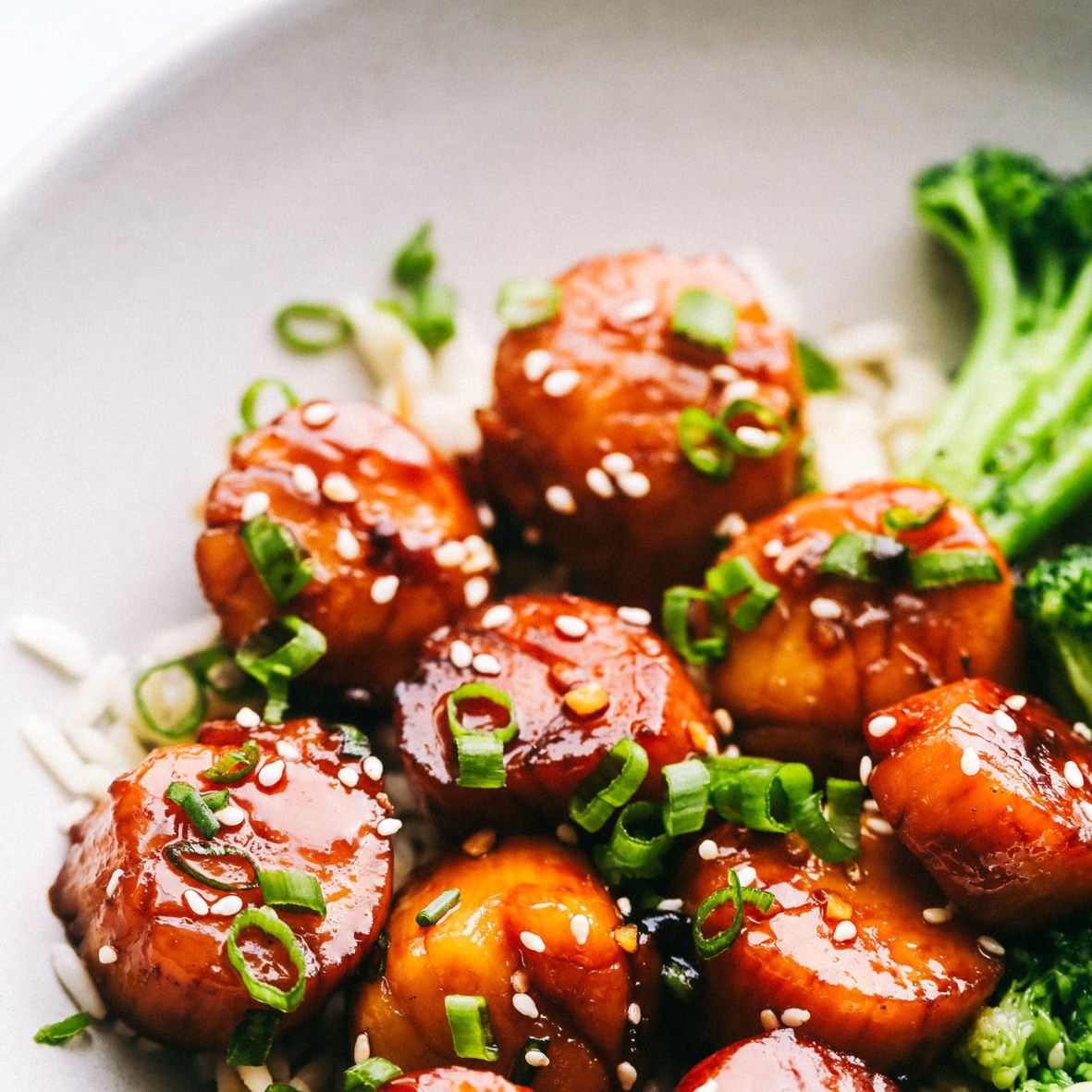 Honey, soy and garlic scallops
The combination of honey, soy and garlic is always a winner so we just knew that scallops coated in this sauce would be sublime. Try it for yourself, we're sure you'll just love the sticky sauce.
How long will it take?
20 minutes
What's the serving size?
Serves 4
---
What do I need?
500g scallops
¼ cup honey
3 tbsp soy sauce
1 garlic clove, minced
2 tbsp butter
½ lemon, juiced
How do I make it?
Whisk honey, soy sauce, lemon and garlic together in a large bowl.
Add scallops to bowl and let marinate for 10 minutes.
Heat butter in a medium sized frying pan. Remove scallops from marinade, and place in the pan. Turn the heat up to medium-high and sear scallops for 2 minutes per side. Remove scallops from pan and set aside.
Add marinade to frying pan. Cook on medium-high until sauce starts to thicken.
Add scallops back to pan and toss to coat.
Serve immediately.
---
Share this recipe
---
More recipes like this