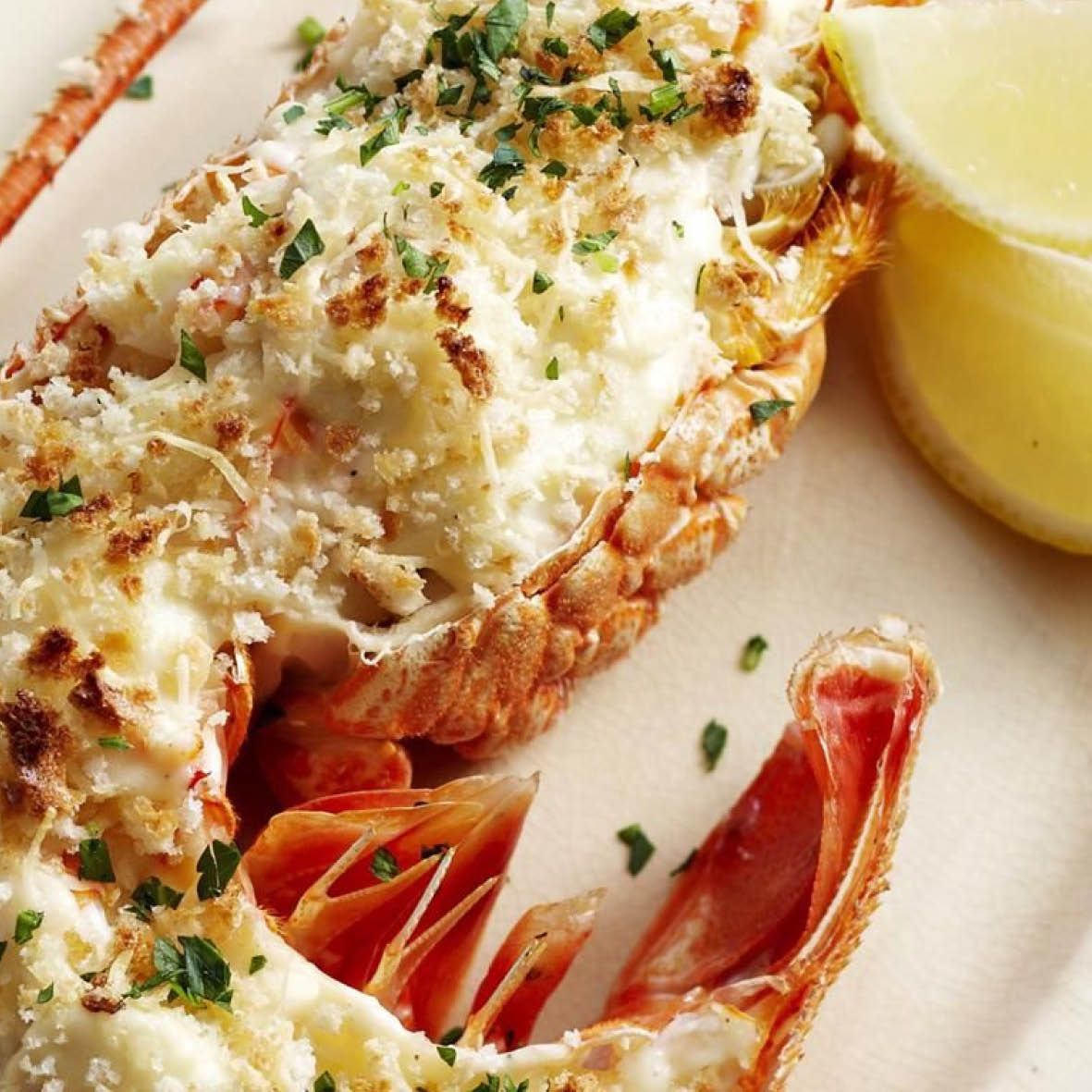 Crayfish Mornay
There's a reason that this dish achieved cult status back in the day … it's absolutely delicious. Sweet tender crayfish meat is bathed in a creamy, cheesy sauce and topped with breadcrumbs for the ultimate retro dinner.
How long will it take?
50 minutes
What's the serving size?
Serves 4
---
What do I need?
2 cooked crayfish, halved
2 cups milk
1 small onion, chopped into quarters
1 bay leaf
60 g butter
¼ cup plain flour
¾ cup grated parmesan, divided
2 tsp Dijon mustard
½ cup breadcrumbs
Spring onions, chopped to serve
How do I make it?
Combine milk, onion and bay leaf in a medium saucepan over low heat. Heat until nearly boiling but do not allow to boil. Remove from the heat and set aside for a few minutes to allow the flavours to develop. Strain through a fine sieve into a jug.
Melt butter in a medium saucepan on low heat. Add flour and cook, stirring for 1 minute. Remove from heat and add strained milk gradually, stirring to ensure it is smooth.
Return pot to medium heat and cook, stirring until the mixture boils and thickens. Reduce heat to a simmer and cook for 3 minutes.
Remove from heat and add ½ cup parmesan and the Dijon mustard and stir both through. Remove from heat and set aside.
Line an oven tray with foil and baking paper and preheat grill.
Remove crayfish meat from the shell using your fingers. Chop meat into chunks and place it in the sauce, stirring to coat the meat thoroughly.
Place crayfish shells on baking tray and spoon the crayfish meat and sauce into the shells. Combine remaining parmesan and breadcrumbs in a bowl and sprinkle over the top of the crayfish. Grill for 4 -5 minutes or until golden and bubbling. Sprinkle with chopped spring onion to serve.
---
Share this recipe
---
More recipes like this