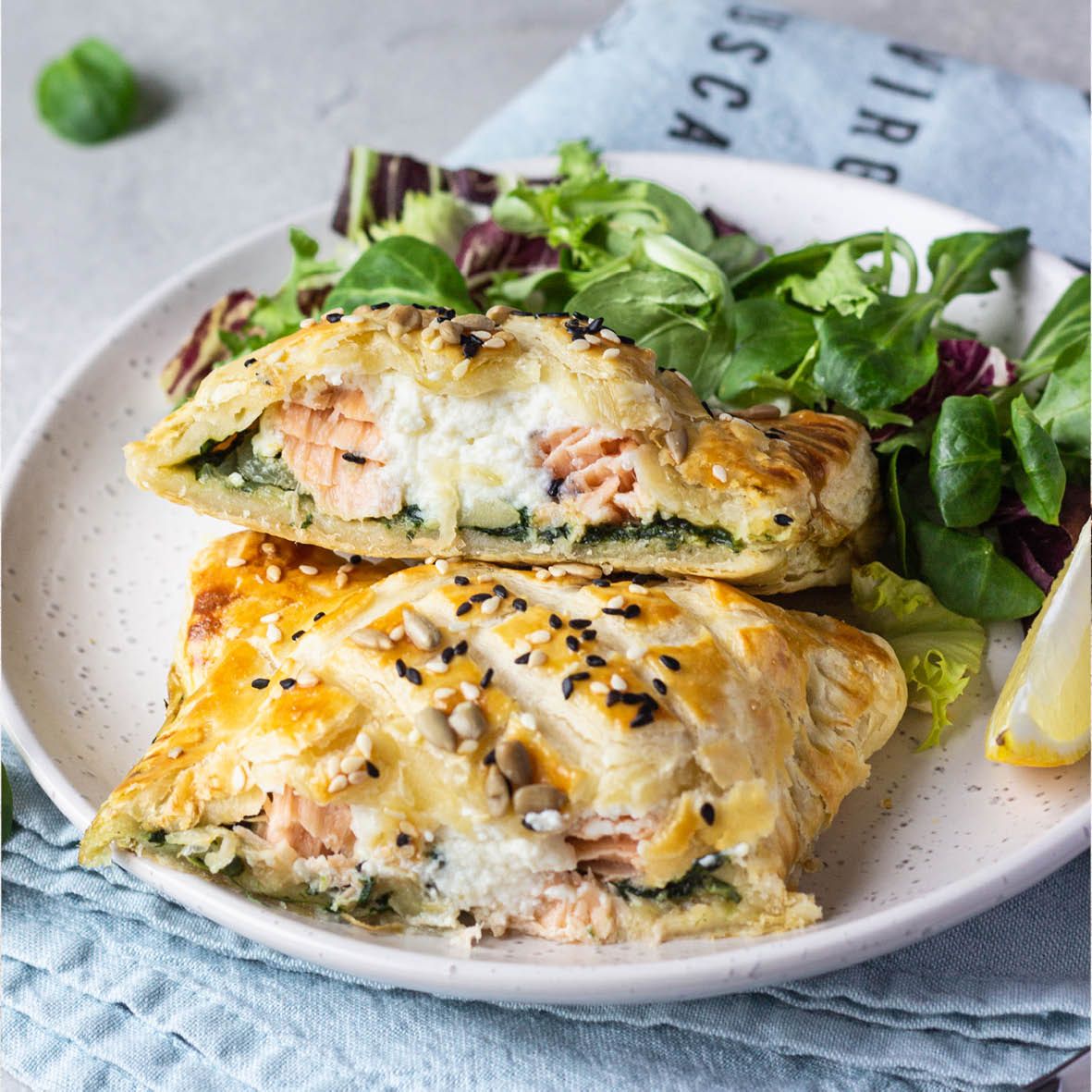 Salmon, Spinach and Ricotta Parcels
With such a fantastic special on our favourite Huon Salmon this week, we couldn't resist making these tasty pastries. They're easy to make and guaranteed to be a hit with the whole family.
How long will it take?
1 hour 10 minutes
What's the serving size?
Serves 4
---
What do I need?
2 sheets frozen puff pastry, thawed
250g fresh spinach
1 clove garlic, minced
1 tbsp olive oil
Salt
Freshly ground pepper
350g ricotta
50g parmesan, grated
2 eggs
800g salmon, skin removed
1 egg, separated
How do I make it?
Add garlic to a frying pan with olive oil. Cook for 1 minute, then add spinach and season with salt and pepper. Cook until spinach has wilted then remove from heat and set aside to cool.
When spinach is cool, add ricotta, parmesan and 2 eggs and mix to combine.
Preheat oven to 200C.
Pat salmon dry with paper towel and cut into 2 centimetre cubes.
Cut pastry sheets in half so that you have 4 rectangles.
Distribute spinach and ricotta mix onto 2 of the rectangles leaving a 1 centimetre border. Add salmon and then brush the edges with the egg white. Take remaining 2 pastry rectangles and cover the salmon and ricotta and press the edges firmly to seal.
Place parcels on a lined baking tray and brush with egg yolk.
Bake for 35 to 40 minutes or until pastry is golden and puffed.
To serve, cut each parcel in half and serve with a green salad.
---
Share this recipe
---
More recipes like this