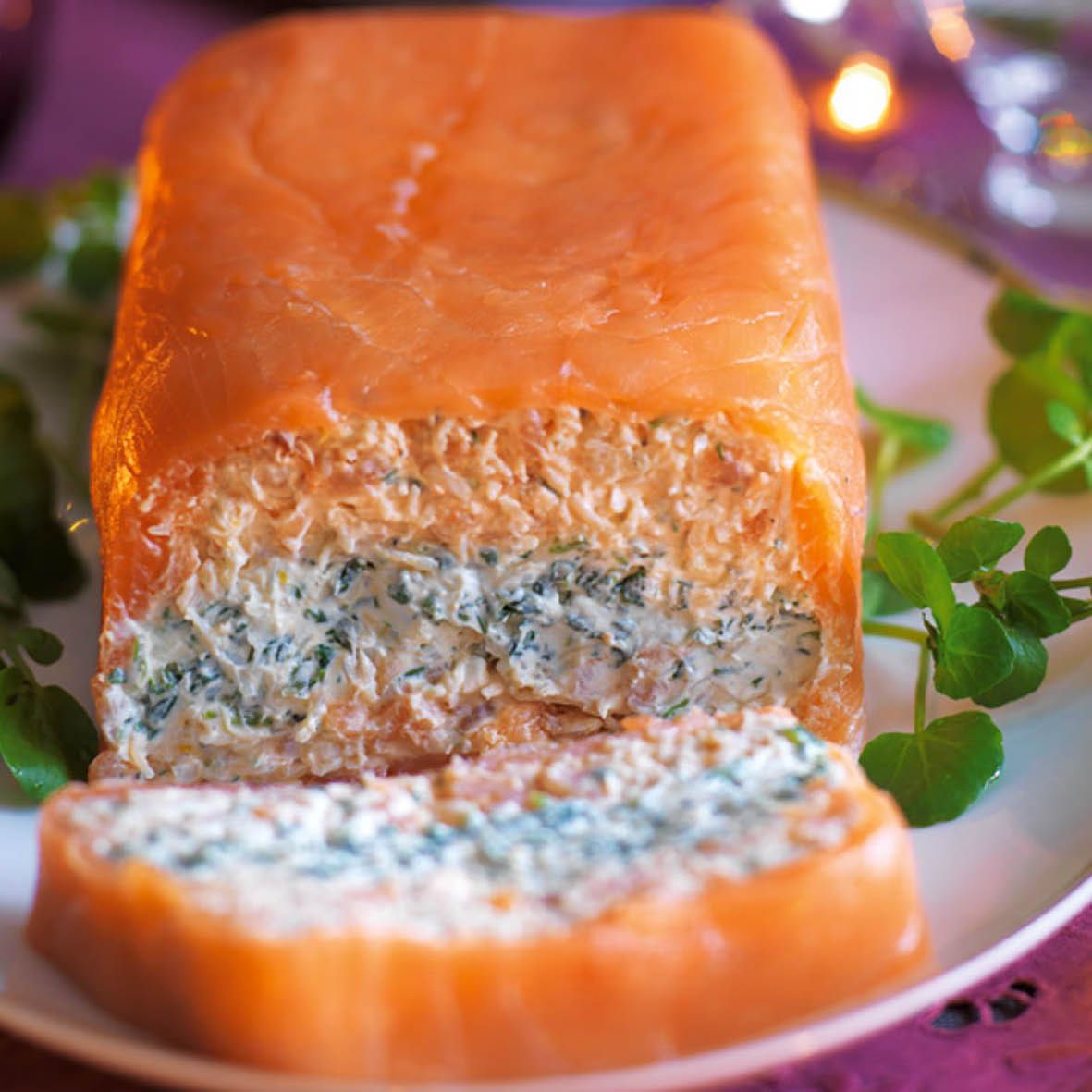 Smoked Salmon and Crayfish Terrine
This Smoked Salmon and Crayfish Terrine is the perfect way to showcase fresh Tasmanian ingredients.
How long will it take?
30 minutes plus setting time
What's the serving size?
Serves 8
---
What do I need?
450 g smoked salmon slices, divided
250 g crayfish meat
15 ml olive oil
140 g watercress
600 g cream cheese
Zest of 1 lemon, finely grated
2 tbsp dill, finely chopped
How do I make it?
Line a 20 centimetre x 10 centimetre loaf tin with clingfilm, ensuring you leave some excess hanging over sides.
Cover base and all sides of tin with smoked salmon, slightly overlapping. Chop remaining 125 g smoked salmon finely and set aside for the filling.
Put olive oil in a large frying pan over medium heat and add watercress. Cook for a minute or so until the watercress wilts. Remove from heat and leave to cool. When cool squeeze out excess water and chop finely.
Divide cream cheese between 2 bowls.
Add watercress to one bowl of cream cheese, season and mix.
Add crayfish meat, chopped smoked salmon, lemon zest and dill to the other bowl of cream cheese. Fold gently together.
Spoon half the crayfish cream cheese mix into the loaf tin, smoothing the top. Next add watercress mix and smooth the top. Finally add remaining crayfish cream mix and smooth top. Fold overhanging salmon slices over the top to seal the terrine.
Bring the overhanging clingfilm over the top of the terrine to cover. Place a large tin of soup or similar on top of clingfilm and chill in the fridge overnight.
To serve, remove from the loaf tin, peel off clingfilm and serve.
---
Share this recipe
---
More recipes like this