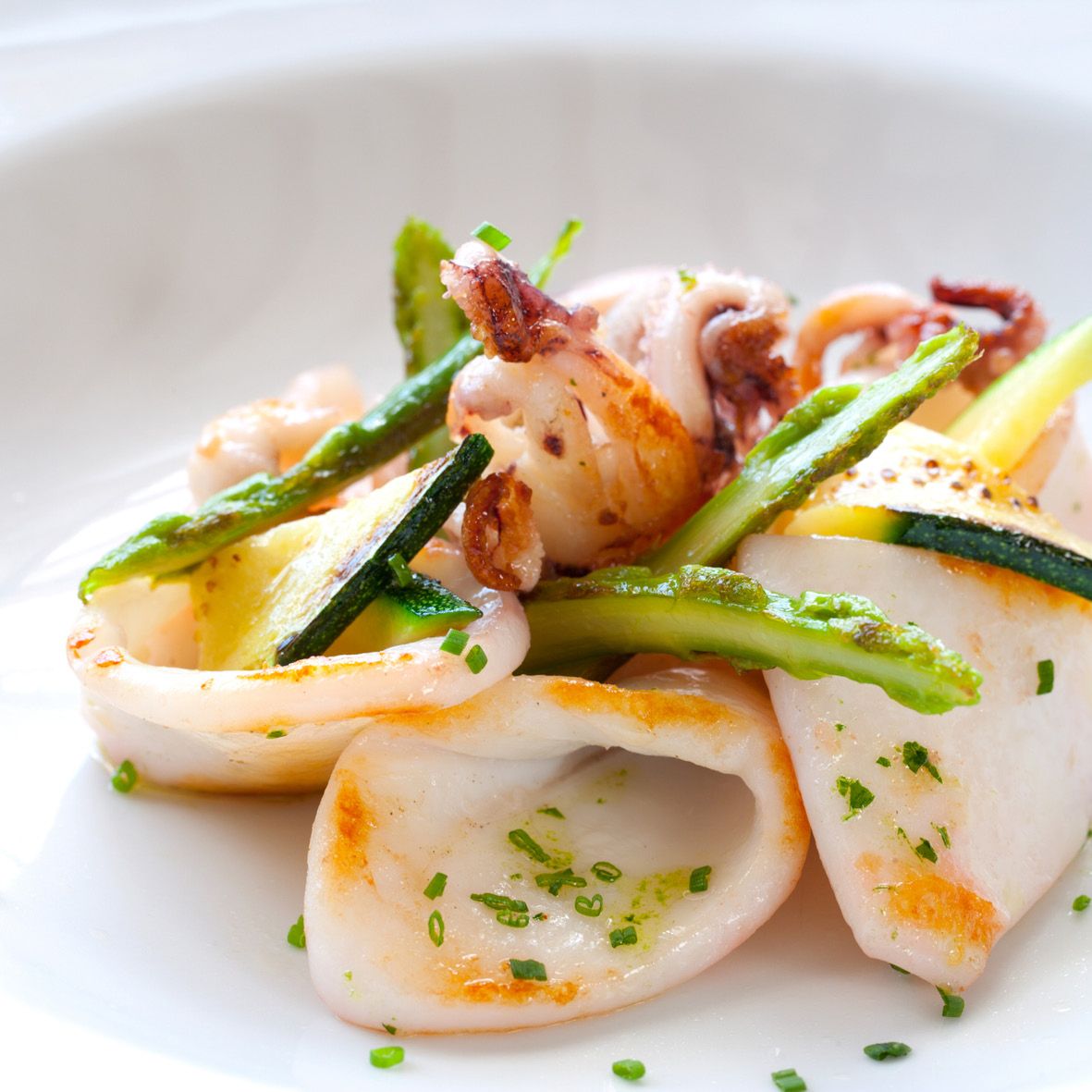 Lemon and garlic squid
A simple but tasty way to enjoy squid. Make sure your pan is super-hot to get char marks without overcooking the squid.
How long will it take?
2 hours 10 minutes
What's the serving size?
Serves 4
---
What do I need?
4 squid tubes
Olive oil
1 clove garlic, minced
Pinch of sea salt
Pinch of pepper
Large pinch of cumin
Zest and juice of one lemon
How do I make it?
Make a cut down one side of the squid tube to open it up.
Mix lemon zest, cumin, salt and pepper, garlic and olive oil together in a shallow dish. Place squid tubes in the mixture and put in the fridge to marinate for at least 2 hours.
Heat a grill pan or barbecue until very hot.
Remove squid tubes from marinade and grill on each side for 1-2 minutes.
Remove from hot grill and serve with a sprinkle of sea salt and the juice of the lemon.
---
Share this recipe
---
More recipes like this