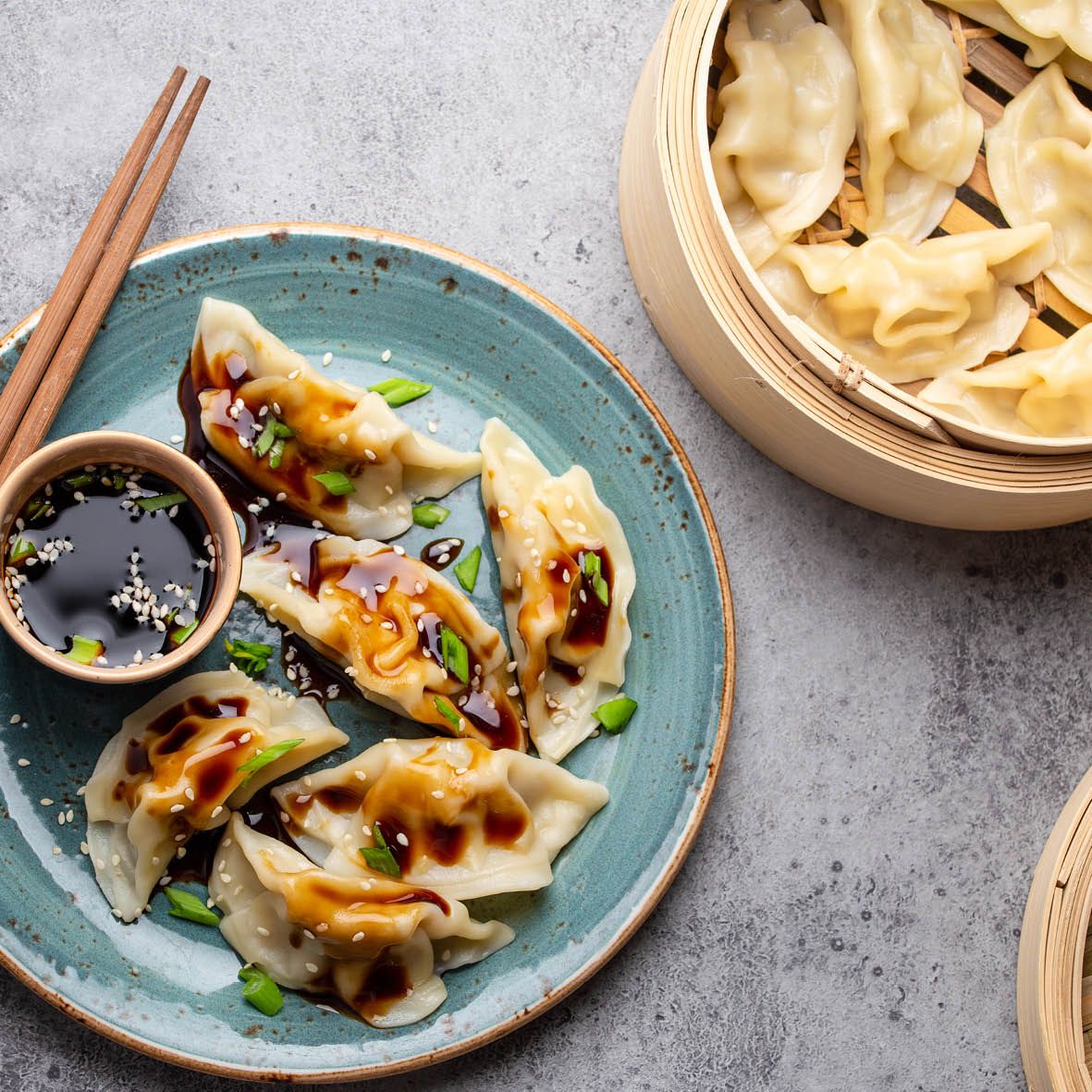 Pork and Scallop Dumplings
Perfect for an appetiser when entertaining, these dumplings are also a great option for a light family meal or go all out and make a dim sum menu and enjoy an Asian feast at home.
How long will it take?
40 minutes
What's the serving size?
Makes 20
---
What do I need?
150 g pork mince
10 scallops, finely diced
1 spring onion, finely chopped
3 cm piece of ginger, peeled and minced
1 tsp oyster sauce
1 tsp soy sauce
4 drops sesame oil
20 wonton wrappers
How do I make it?
Mix pork mince, scallops, spring onion, ginger, oyster sauce, soy sauce and sesame oil together in a large bowl. Use your hands to work the mixture so that it is thoroughly combined and comes together well.
Place 1 teaspoon of mixture in the middle of each wonton wrapper, then dampen the edges with water and bring the edges up and pinch together. Gently push the bottom of the dumpling so that it flattens and will sit properly when steamed.
Put dumplings into a steamer basket and steam for 10 minutes or until translucent and the filling is cooked through.
Serve with soy sauce or dipping sauce of your choice.
---
Share this recipe
---
More recipes like this