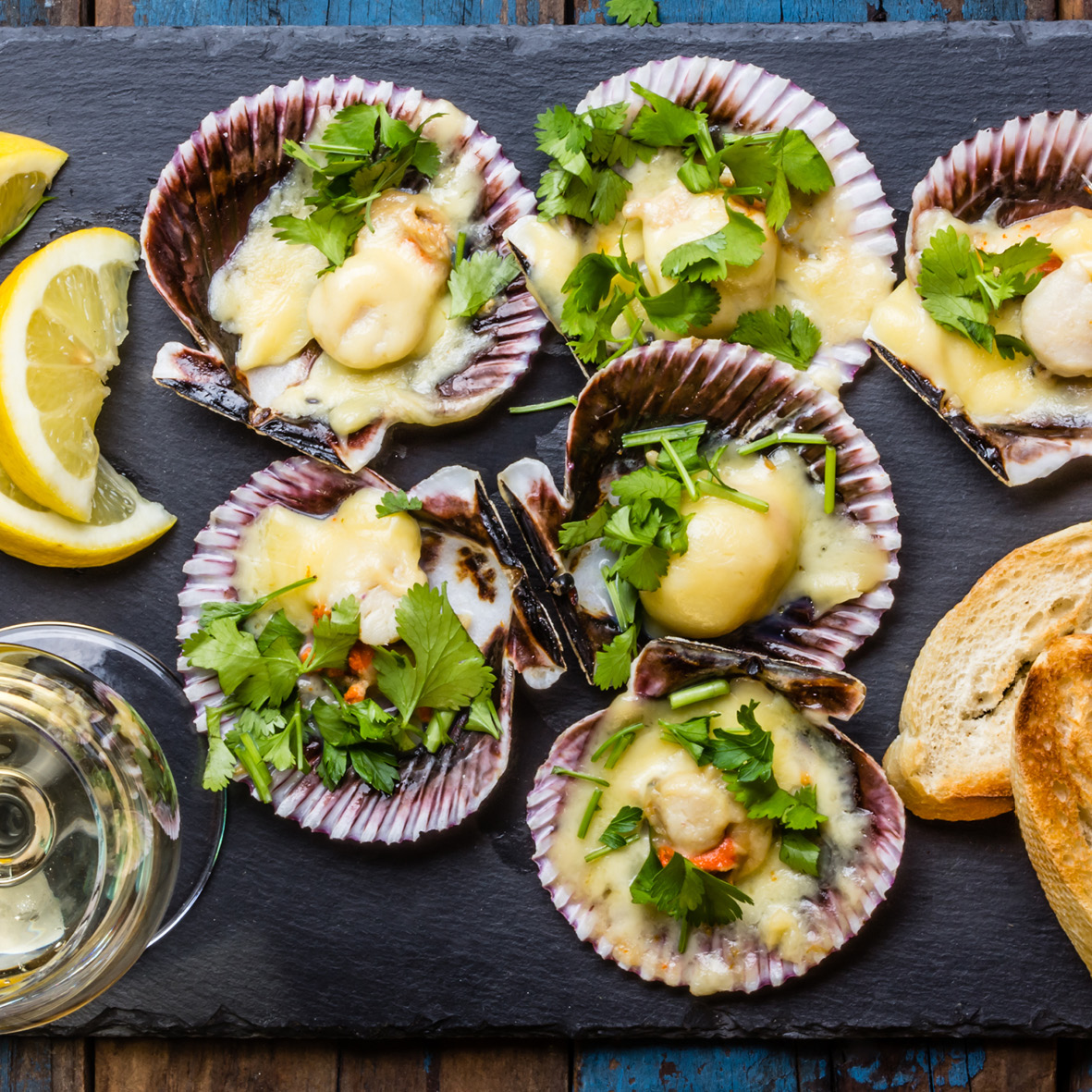 Scallops with Coriander and Lemon Butter Sauce
Sure to be a favourite, this delicious dish combines the freshness of scallops with a coriander and lemony butter sauce.
How long will it take?
35 minutes
What's the serving size?
Serves 4
---
What do I need?
4 tablespoons onion, very finely diced
2 tablespoons lemon juice
½ cup water
2 tablespoons ground coriander
½ cup cold unsalted butter, cut into 8 pieces
Vegetable oil for brushing scallops
4 tablespoons fresh coriander leaves
800g scallops
How do I make it?
In a small heavy-based saucepan simmer the onion, lemon juice, water and ground coriander until the liquid is reduced to about 2 tablespoons. Then whisk in the butter, 1 piece at a time, lifting the pan from the heat occasionally to let the mixture cool. Ensure that you add each new piece of butter before the previous one has melted fully. The sauce should not get hot enough to liquefy – it should be the consistency of a thin hollandaise.
Season the sauce with salt and pepper and then transfer to a bowl set inside a larger bowl of warm water to keep it warm.
Brush the scallops with the oil, heat a ridged grill pan over high heat until it is hot and begins to smoke. Add the scallops and cook for 3-5 minute each side, or until they are just cooked through.
Whisk the fresh coriander into the butter sauce.
Serve the scallops with the warm butter sauce.
---
Share this recipe
---
More recipes like this