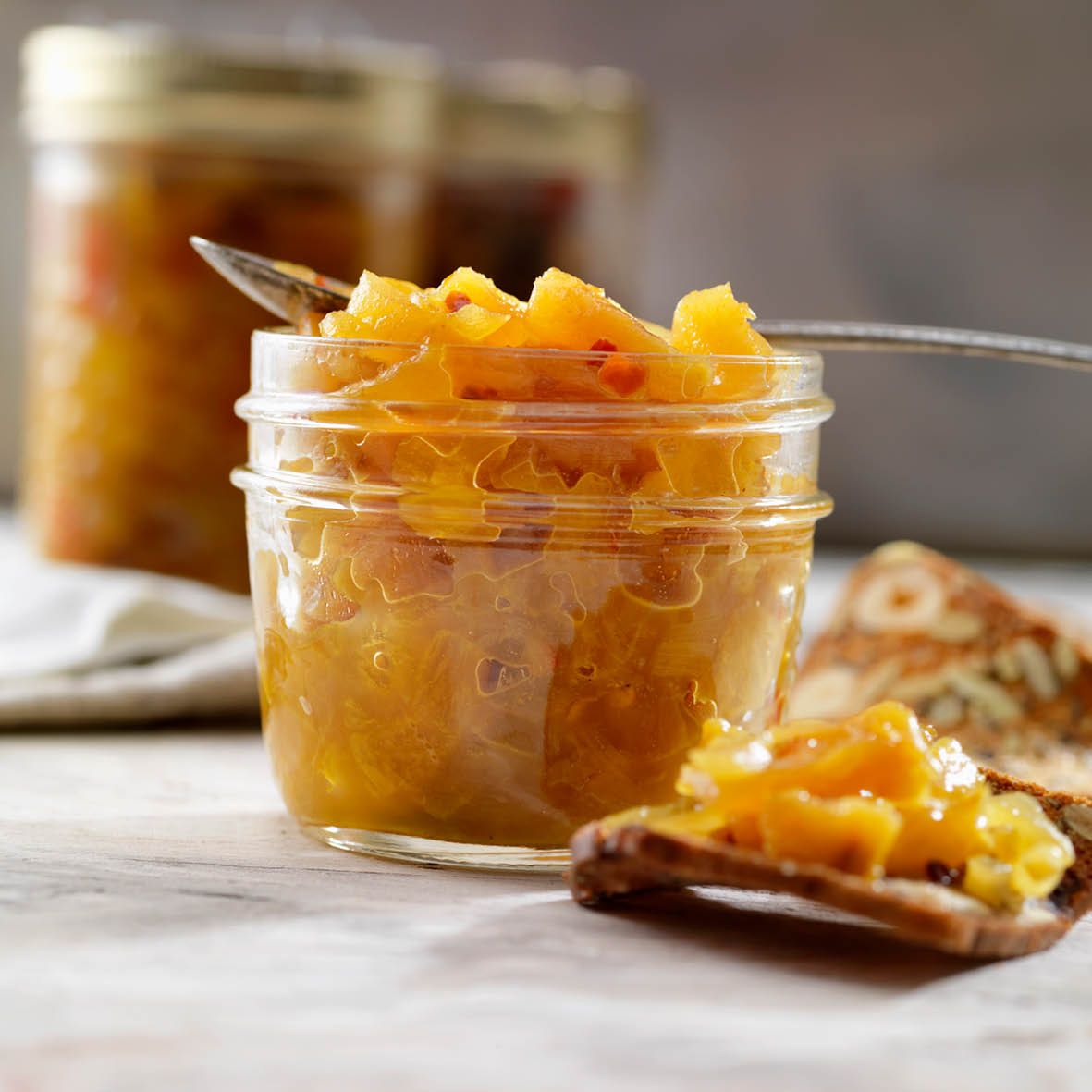 Spiced Pineapple Chutney
A tangy blend of tropical pineapple with a hint of spice. Ideal for serving with chicken, pork and seafood.
How long will it take?
Takes 1 ¼ hours
What's the serving size?
Makes approximately 1 litre
---
What do I need?
2 tbsp olive oil
3 red onions, finely chopped
1 tbsp mustard seeds
1 tsp turmeric
¼ tsp ground coriander
6 cups fresh pineapple pieces
1 red birdseye chilli, deseeded and finely chopped
2 ½ cm piece of ginger, peeled and grated
250 g light brown sugar
175 mL apple cider vinegar
1 tsp salt
How do I make it?
Heat olive oil in a large saucepan. Add onions, mustard seeds, turmeric and ground coriander and cook for 5 minutes or until fragrant. Add remaining ingredients and stir to combine. Cook on a low simmer for 1 hour until thickened. Pour into sterilised jars and allow to cool before covering.
This chutney will keep in sterilised jars for up to 1 year.
---
Share this recipe
---
More recipes like this