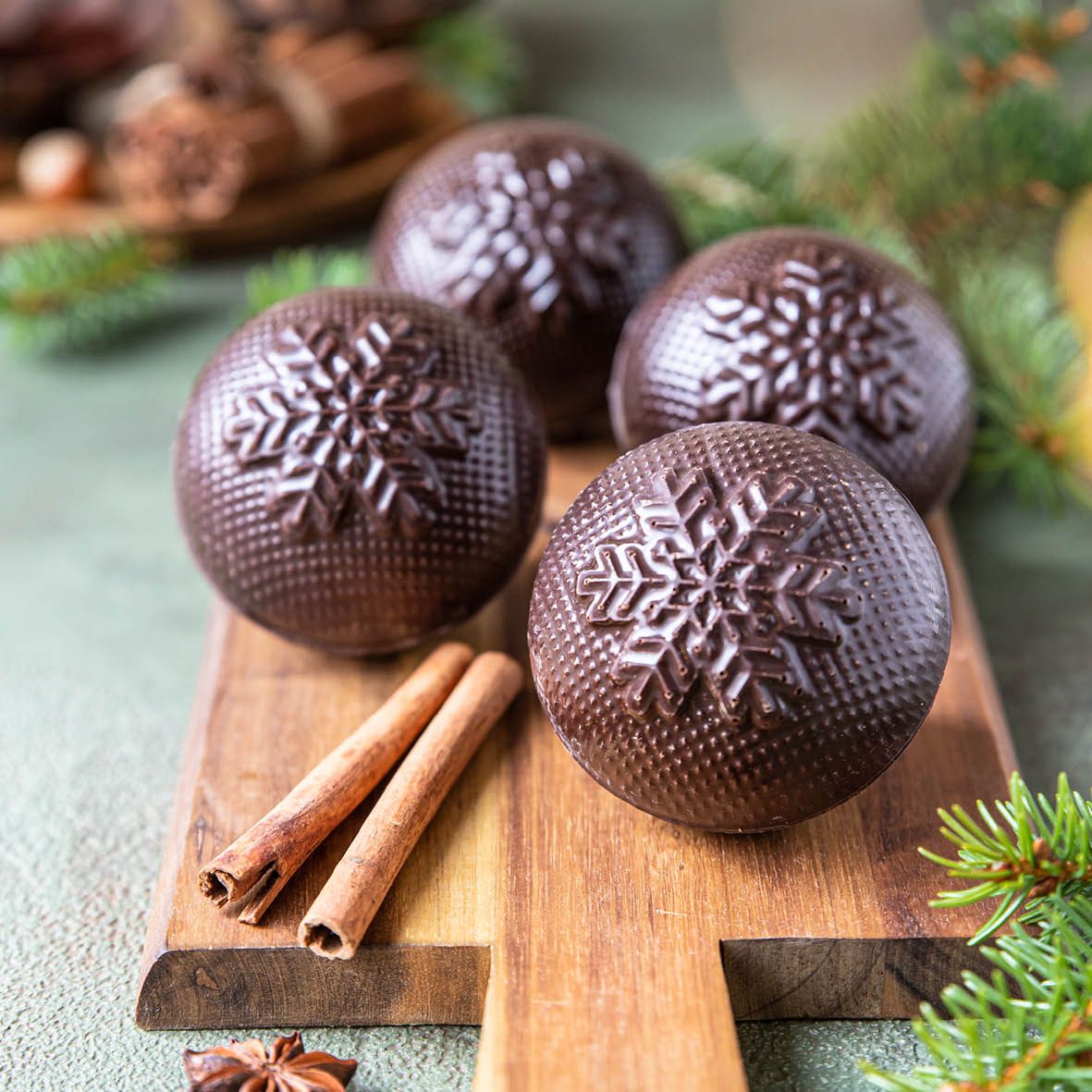 Hot Chocolate Bombs
Pour hot milk over these Hot Chocolate Bombs and watch the chocolate melt away to reveal an interior of drinking chocolate and mini marshmallows. Package them inside a cute mug with instructions for use and you've got another great Christmas present sorted.
How long will it take?
30 minutes
What's the serving size?
Makes 6 bombs
---
What do I need?
680 g good quality dark chocolate
50 g mini marshmallows
6 tbsp drinking chocolate
Sphere shaped silicone mould – approximately golf ball size
Small paintbrush
How do I make it?
Finely chop chocolate and place into a glass bowl. Heat in the microwave for 30 seconds, then stir. Heat again for 15 seconds, then stir again. Repeat these steps until the chocolate is just melted.
Paint a thin layer of melted chocolate onto the inside of the moulds and refrigerate for 5 minutes.
Paint another layer of chocolate over the first layer, then refrigerate for 5 minutes.
Wearing gloves so that your fingers don't leave marks on the chocolate, remove the chocolate from the moulds and fill with 1 tablespoon of drinking chocolate and some marshmallows.
Use the brush to add a layer of melted chocolate to the rim of the sphere and then attach a second sphere on top, pressing gently to seal.
Keep refrigerated.
---
Share this recipe
---
More recipes like this