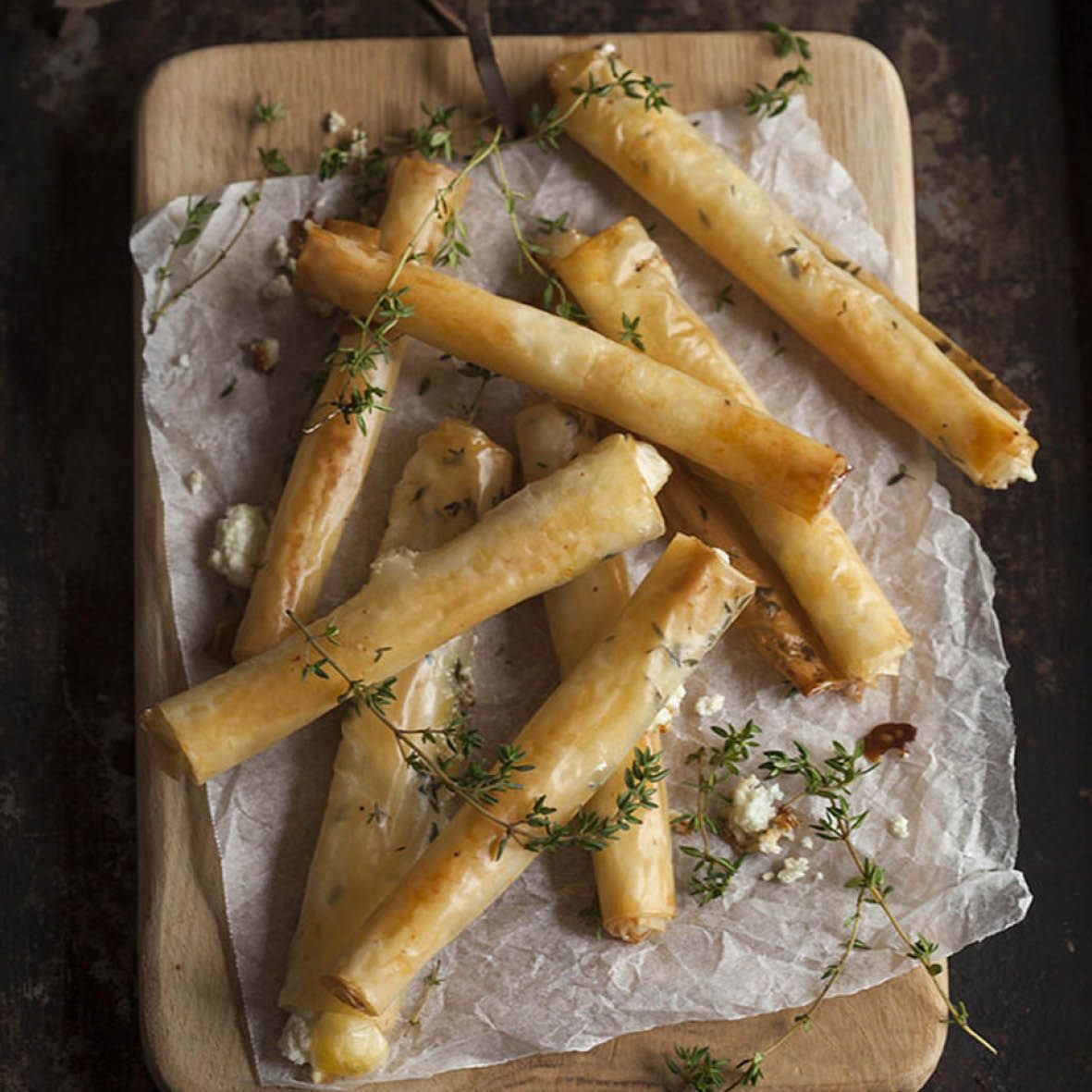 Baked Goat's Cheese Cigars with Honey and Thyme
A great party option, these filo cigars are filled with creamy Lemnos Goat's Milk Fetta, honey and fresh thyme.
How long will it take?
Takes 45 minutes
What's the serving size?
Makes 12
---
What do I need?
12 sheets filo pastry
Fresh thyme leaves
180 g butter melted
375 g Lemnos Goat's Milk Fetta Cheese
1/3 cup honey
How do I make it?
Cut sheets of filo in half lengthways and then in half again so that each sheet is cut into4 rectangles. Note, while working with the filo it is important to keep it from drying out – cover with a damp tea towel to prevent this.
Lay one rectangle of filo on work surface. Brush generously with butter, then add another rectangle on top and brush with butter. Repeat twice more so that you have 4 rectangles of filo pastry on top of each other.
Sprinkle thyme leaves along the long edge of each pastry rectangle and then fold long edge of pastry in a little to encase it. Add a line of goat's fetta along the short edge of the pastry and then add a drizzle of honey just inside the fetta.
Start at the fetta end and roll pastry over, continuing to roll all the way to the end.
Repeat with remaining pastry.
Place cigars on a lined baking tray and brush with remaining butter. Bake for 15 – 20 minutes or until golden and crisp.
---
Share this recipe
---
More recipes like this