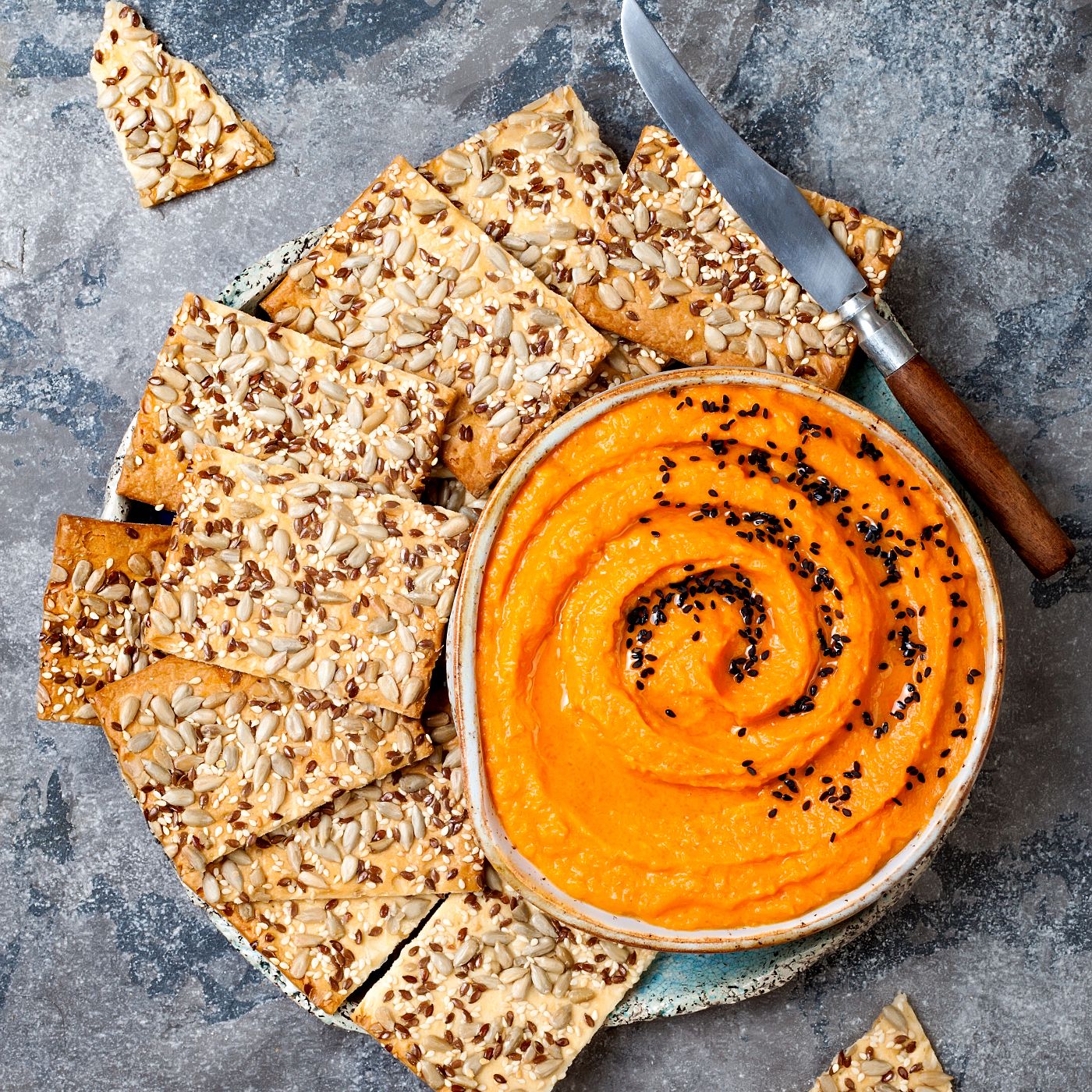 Three-minute Pumpkin Hummus
It's that time of year when the entertaining begins in earnest, and that means lots of "bring a plate" events. If you're after an easy to prepare but super-tasty idea, try our Three-minute Pumpkin Hummus. As well as being a delicious eat, it's also a great way to use up leftover pumpkin; you can use cold roasted pumpkin, boiled pumpkin or steamed pumpkin.
How long will it take?
3 minutes
What's the serving size?
Serves 8
---
What do I need?
400 g cold pumpkin pieces
400 g can chickpeas, rinsed and drained
1 clove garlic, minced
1 tbsp ground cumin
2 tbsp fresh lemon juice
80 mL olive oil, plus extra to drizzle
Black sesame seeds, to garnish
Wholegrain crackers, to serve
How do I make it?
Process pumpkin, chickpeas, garlic and cumin in a food processor until almost smooth. Add lemon juice and process again.
With the motor running, add oil in a thin steady stream until the hummus is smooth. Transfer to a serving bowl. Drizzle with a little extra olive oil and sprinkle with black sesame seeds. Serve with wholegrain crackers.
---
Share this recipe
---
More recipes like this