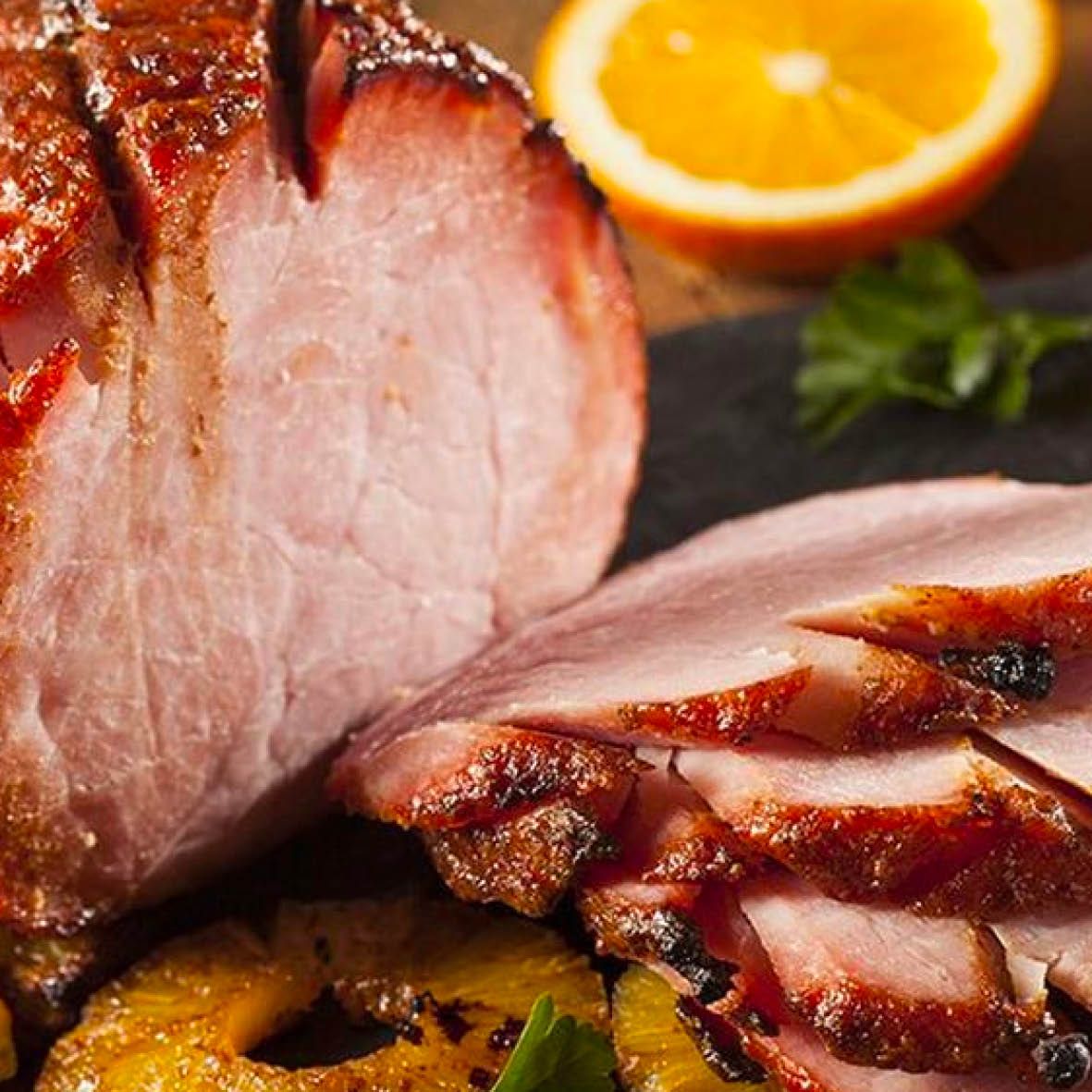 Marmalade and Maple Glazed Ham
Tasty and perfect for your Christmas Day spread!
How long will it take?
1 hour 45 minutes
What's the serving size?
This will glaze a ham up to 8 kg
---
What do I need?
50 whole cloves
1 cup Johnno's Orange & Lemon Marmalade
1/3 cup maple syrup
1 tsp ground cinnamon
2 tbsp Dijon mustard
How do I make it?
Using a sharp knife, score the ham fat (not the flesh) at two centimetre intervals into a honeycomb pattern. Insert a clove into each diamond of fat. Wrap the ham hock with foil (this prevents it from burning).
Make glaze by combining Johnno's Orange and Lemon Marmalade with maple syrup, cinnamon and Dijon mustard.
Place ham on a greased rack in a large baking dish lined with foil. Brush ham fat with half of the glaze. Roast for 55 – 65 minutes, brushing with remaining glaze every 15 minutes, until ham is golden and caramelised. Slice and serve warm or cold.
---
Share this recipe
---
More recipes like this