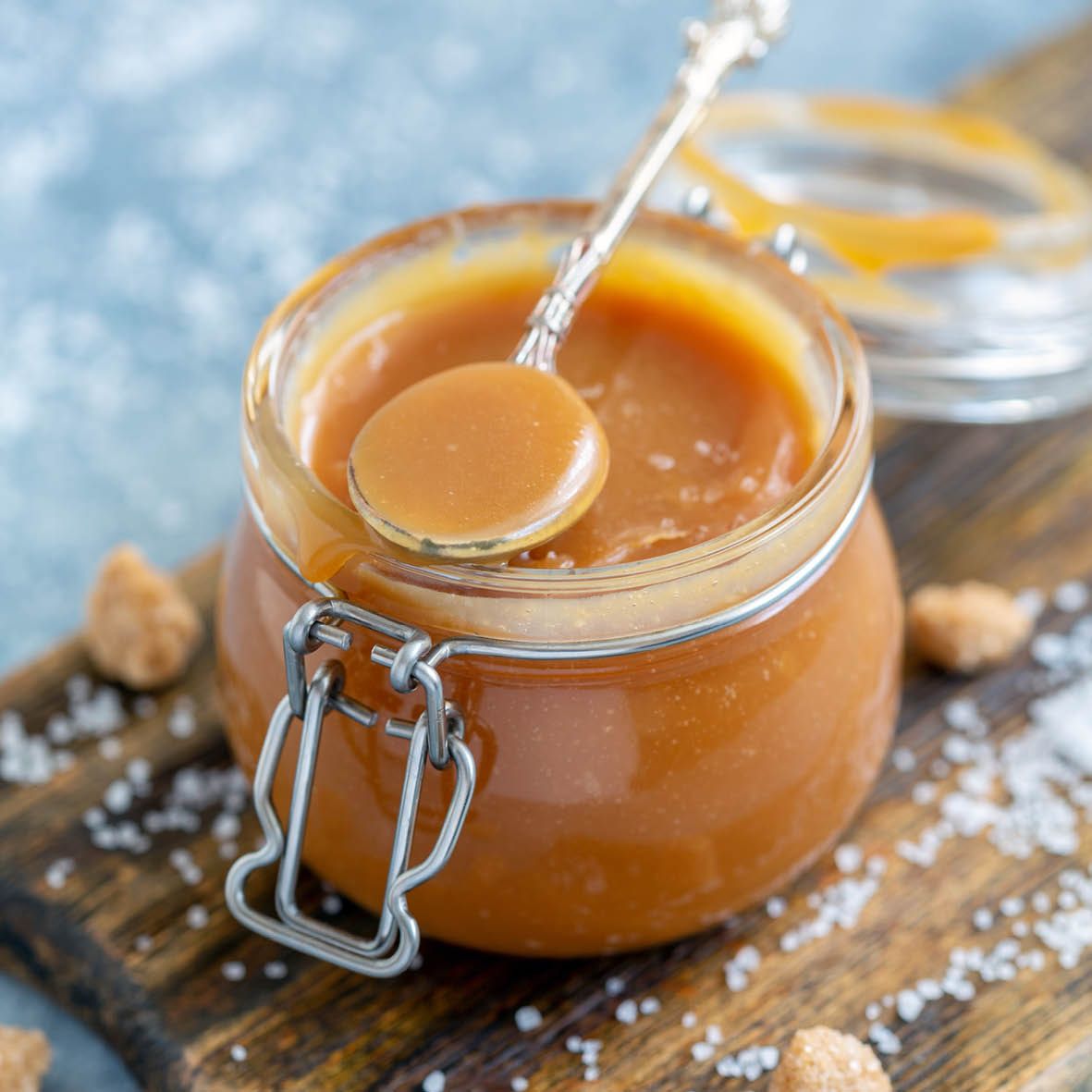 Salted Caramel Sauce
Delicious served over ice cream or eaten straight from the jar, this is guaranteed to be a well-received gift this Christmas.
How long will it take?
20 minutes
What's the serving size?
Makes approximately 3 cups
---
What do I need?
2 cups caster sugar
½ cup cold water
1 cup thickened cream
1 tsp vanilla extract
4 tbsp unsalted butter
1 ½ tsp salt
How do I make it?
Add sugar and water to a medium saucepan over medium-high heat and stir to combine.
Cook without stirring until the sugar has turned a deep golden brown, approximately 10 minutes.
Meanwhile, heat the cream and vanilla over low heat in a small saucepan. When the sugar is ready, gradually whisk in the cream. Continue simmering until the mixture is smooth, about 3 minutes.
Remove from heat and whisk in the butter and salt.
Pour into sterilised jars while still hot and seal. Keep refrigerated for up to 1 month.
TOP TIP
- The Salted Caramel Sauce will thicken in the fridge. Simply reheat in the microwave or on the stovetop to the desired consistency.
---
Share this recipe
---
More recipes like this