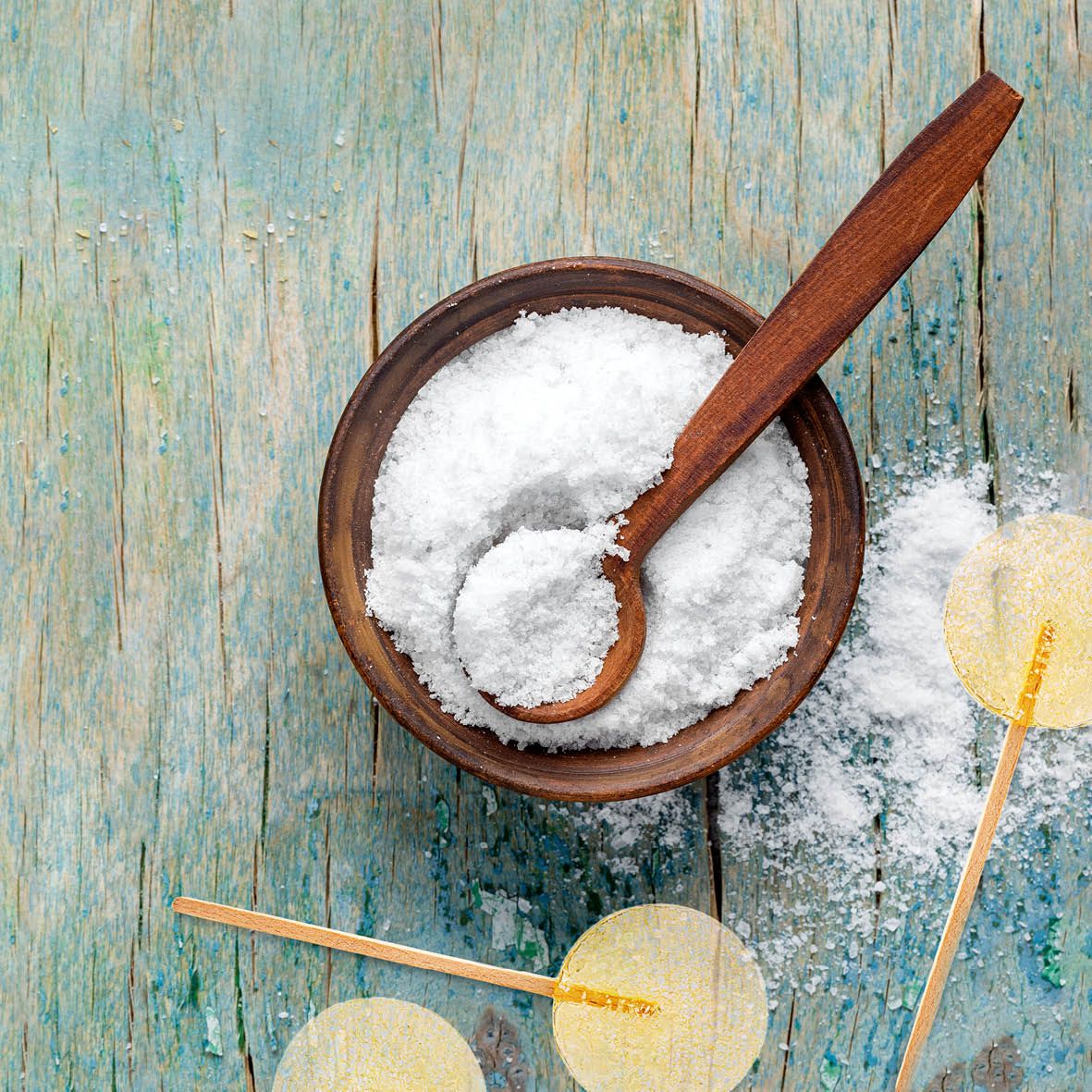 Lemon Lollipops with Gin and Tonic Sherbet
This fun gift is a grown-up take on the classic Australian Wizz Fizz sherbet from our childhood. Dip the lemony lollipop into the gin and tonic flavoured sherbet for a treat to remember.
How long will it take?
45 minutes plus setting time
What's the serving size?
Makes approximately 24 lollipops
---
What do I need?
250 g caster sugar
½ tsp cream of tartar
100 mL water
2 tsp lemon extract
Lollipop sticks
For the Sherbet
150 g caster sugar
1 tbsp citric acid
¾ tbsp gin
¼ tbsp tonic water
How do I make it?
Line a baking tray with baking paper.
Add caster sugar, cream of tartar and water to a saucepan and heat gently until the sugar has dissolved. Increase heat and boil the mixture until it reaches 152C on a sugar thermometer. Remove from heat and stir in lemon extract.
Spoon circles of lollipop mixture onto the baking paper and push in lollipop sticks. Set aside for 2 hours to harden and set.
Make sherbet by adding all ingredients to the bowl of a food processor and blitzing.
TOP TIPS
- Precision is important when making the lollipops so invest in a sugar thermometer if you don't have one.
- Don't move the saucepan around while preparing the lollipop mixture as the syrup may catch on the edges of the pan and discolour the lollipops.
- If you don't have lollipop sticks you can use wooden skewers trimmed to size.
- For gifting, divide the sherbet mixture into little bags or jars and add a lollipop to each.
---
Share this recipe
---
More recipes like this