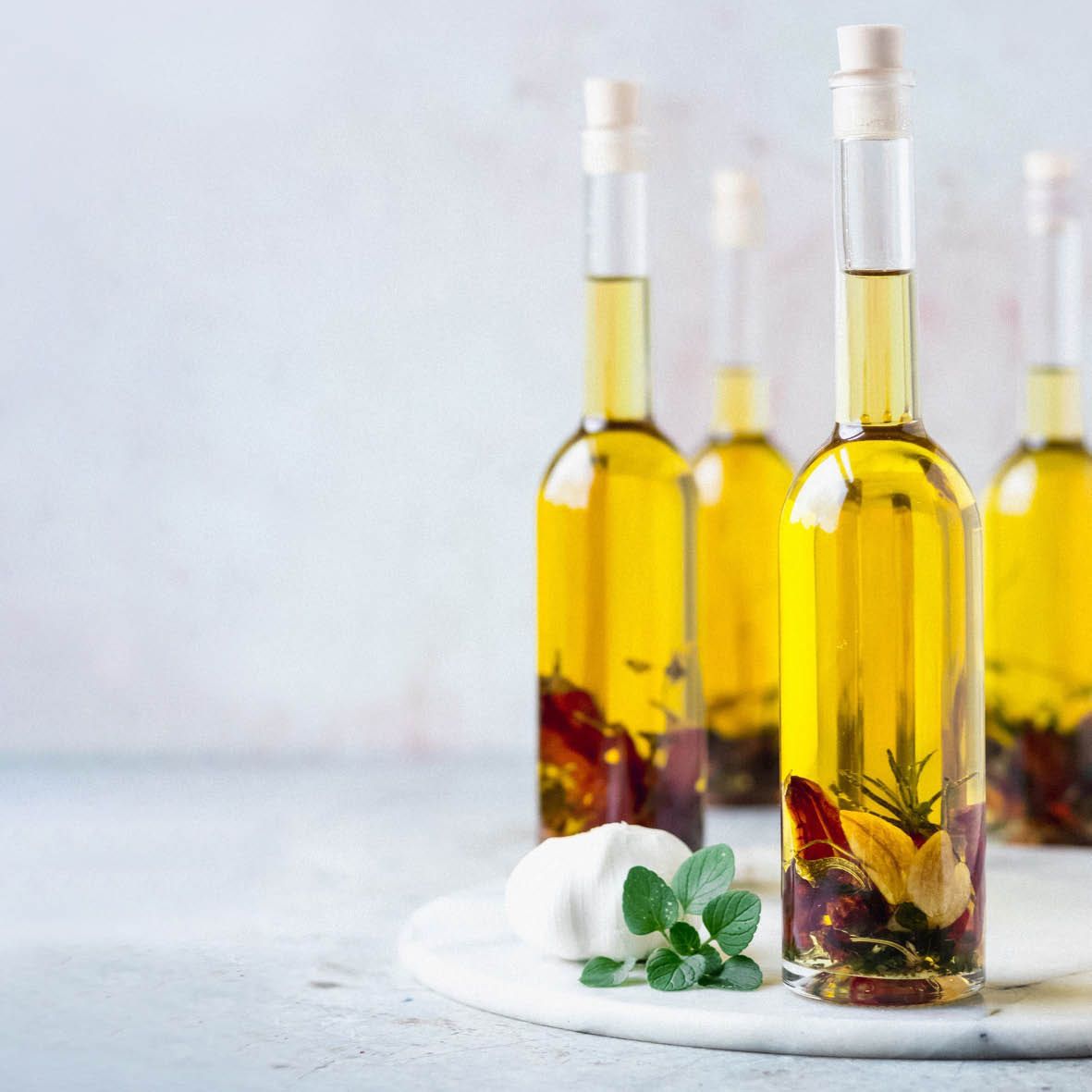 Infused Oil
Homemade garlic, chilli and herb infused bottles of oil make tasty and beautiful gifts. We have used rapeseed oil as it is a little clearer than olive oil but you can experiment with different oils and herbs to create your own unique flavour combination. Infused oils are delicious drizzled on pasta, risotto, soups or salads.
How long will it take?
15 minutes
What's the serving size?
Makes approximately 1 litre of oil
---
What do I need?
1 litre rapeseed oil
10 dried chillis, halved lengthways
10 dried garlic cloves, peeled and sliced thinly
Handful of dried herbs such as rosemary, thyme and oregano
How do I make it?
Homemade oils can be a food safety risk if not made and stored correctly. The safest way to prepare infused oil at home is to use properly dried herbs, garlic or vegetables rather than fresh. Fresh ingredients can contain water which can allow bacteria to grow.
Pour oil in a large saucepan. Add chillis and heat the oil on low heat until it starts gently bubbling. Add garlic and herbs and let the oil cook for another 3-4 minutes, making sure the garlic and herbs don't start to brown. Turn off heat and let oil cool completely.
Use a funnel to pour into bottles.
---
Share this recipe
---
More recipes like this