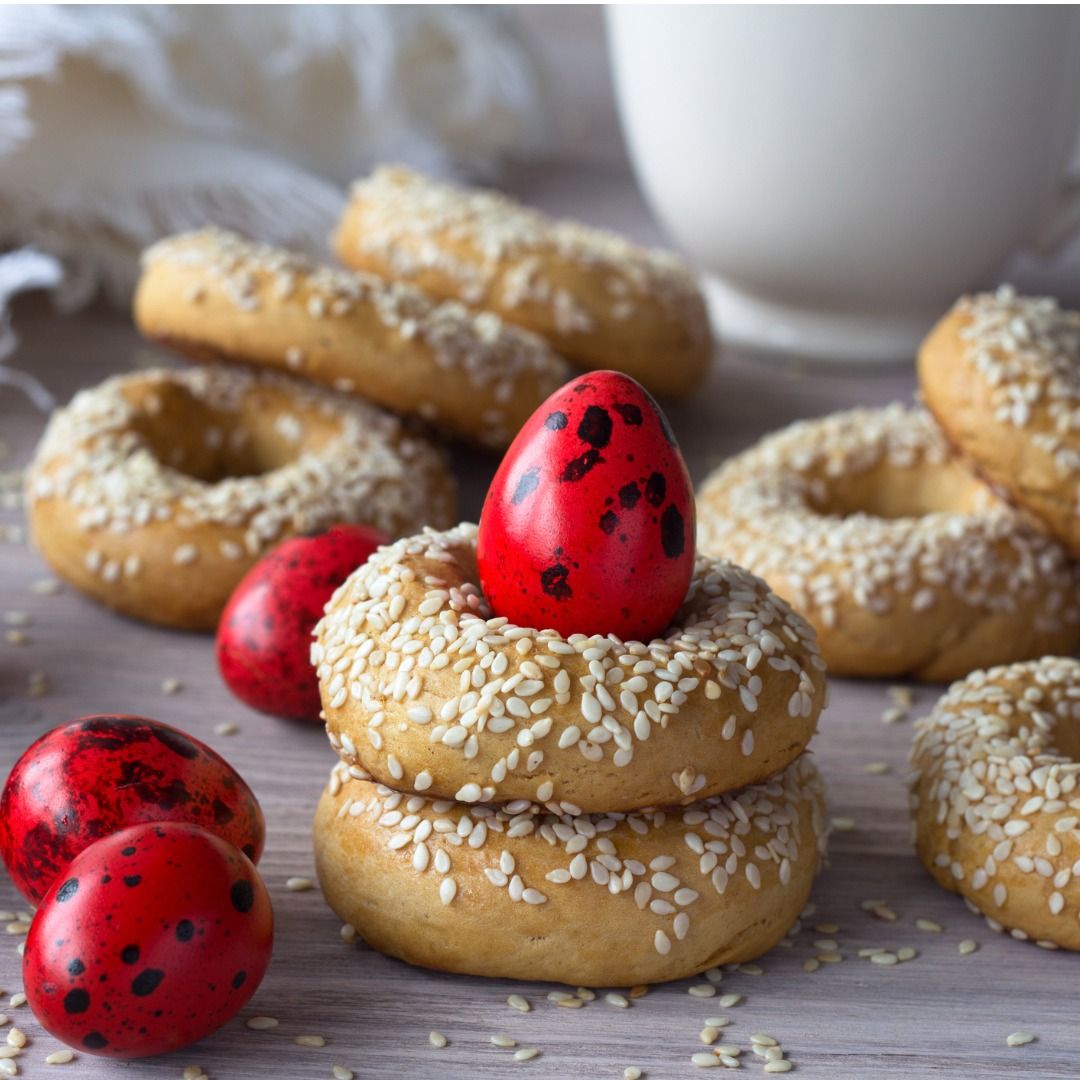 Koulourakia (Greek Easter biscuits)
Koulourakia are an essential part of Greek Easter celebrations. Quick and easy to make, they are the perfect mix of fluffy and crunchy with hints of vanilla and orange. You can shape your biscuits into any shape you like, some of the popular shapes are twisted into braids, shaped into an "S", formed into a circle, or folded in three to form little boats.
How long will it take?
1 ½ hours
What's the serving size?
Makes approx. 80 biscuits
---
What do I need?
250 g butter, softened
1 ½ cups sugar
2 ½ tsp baking powder
130 mL lukewarm milk
4 free-range eggs
1 tbsp vanilla extract
2 tbsp orange zest
1 kg plain flour
2 egg yolks, for glazing
1 tbsp water, for glazing
¾ cup sesame seeds (optional)
How do I make it?
Place butter and sugar in the bowl of an electric mixer and blend using the paddle attachment until thick and creamy.
Meanwhile, add baking powder to milk and whisk to dissolve. Set aside.
Add eggs, one at a time, to the butter and sugar mixture, mixing well between each addition.
Add vanilla, orange zest and milk mixture and stir to combine. Gradually add flour, mixing well until all ingredients are combined and the mixture has formed a dough.
Cover dough and set aside to rest for 30 minutes.
Preheat oven to 200C.
Line baking trays with baking paper and set aside.
Remove dough from bowl and place on a lightly floured surface. Break off a piece of dough and shape with your hands into desired shape, then place on baking tray. Repeat with remaining dough, ensuring you leave space between each biscuit.
Mix egg yolks and water in a small bowl and brush over the biscuits. Sprinkle with sesame seeds and bake for 15-20 minutes or until they are a light golden colour.
Set aside to cool before serving.
Koulourakia will keep in an airtight container for up to two weeks.
---
Share this recipe
---
More recipes like this