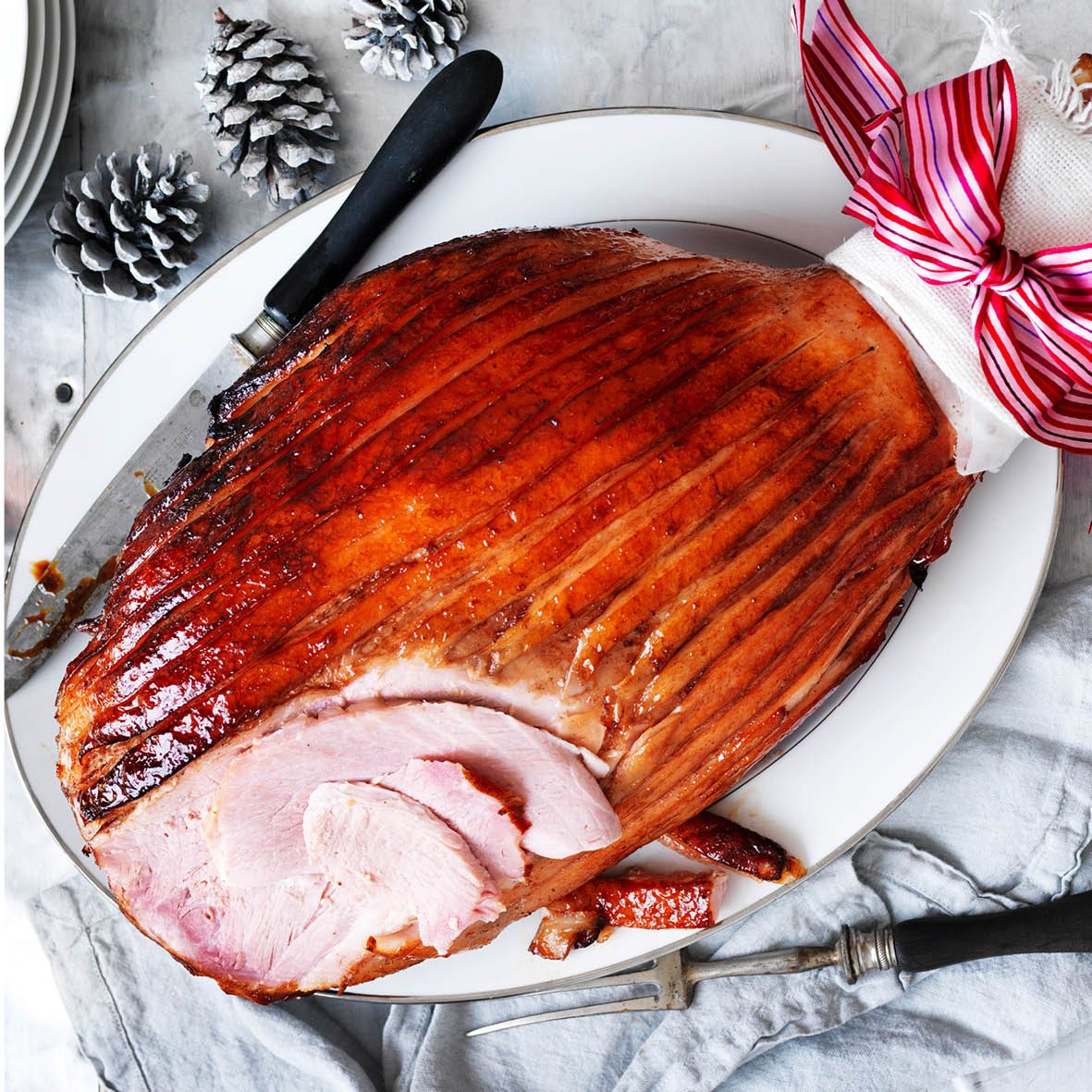 Redcurrant, Spice and Balsamic Glazed Ham
Impress the table with this perfectly golden and caramelised ham.
How long will it take?
1 hour 40 minutes
What's the serving size?
Serves 18
---
What do I need?
1 x 7-8 kg leg of ham
1 cup redcurrant jelly
¼ cup brown sugar
½ tsp all-spice
½ tsp ground cinnamon
2 tbsp balsamic vinegar
½ tsp sea salt
How do I make it?
Preheat oven to 180C.
To make the glaze, combine all ingredients in a medium saucepan. Bring to the boil, stirring occasionally, over medium-high heat. Reduce heat and simmer for 6-8 minutes or until slightly thickened. Set aside to cool slightly.
Meanwhile, using a sharp knife, score the ham fat lengthways in 1cm intervals. Wrap the ham hock with foil (this prevents it from burning).
Place ham on a greased rack in a large baking dish lined with foil. Brush ham fat with half of the glaze. Roast for 55-65 minutes, brushing with remaining glaze every 15 minutes, until ham is golden and caramelised. Slice and serve warm or cold.
Recipe from Australian Pork
---
Share this recipe
---
More recipes like this