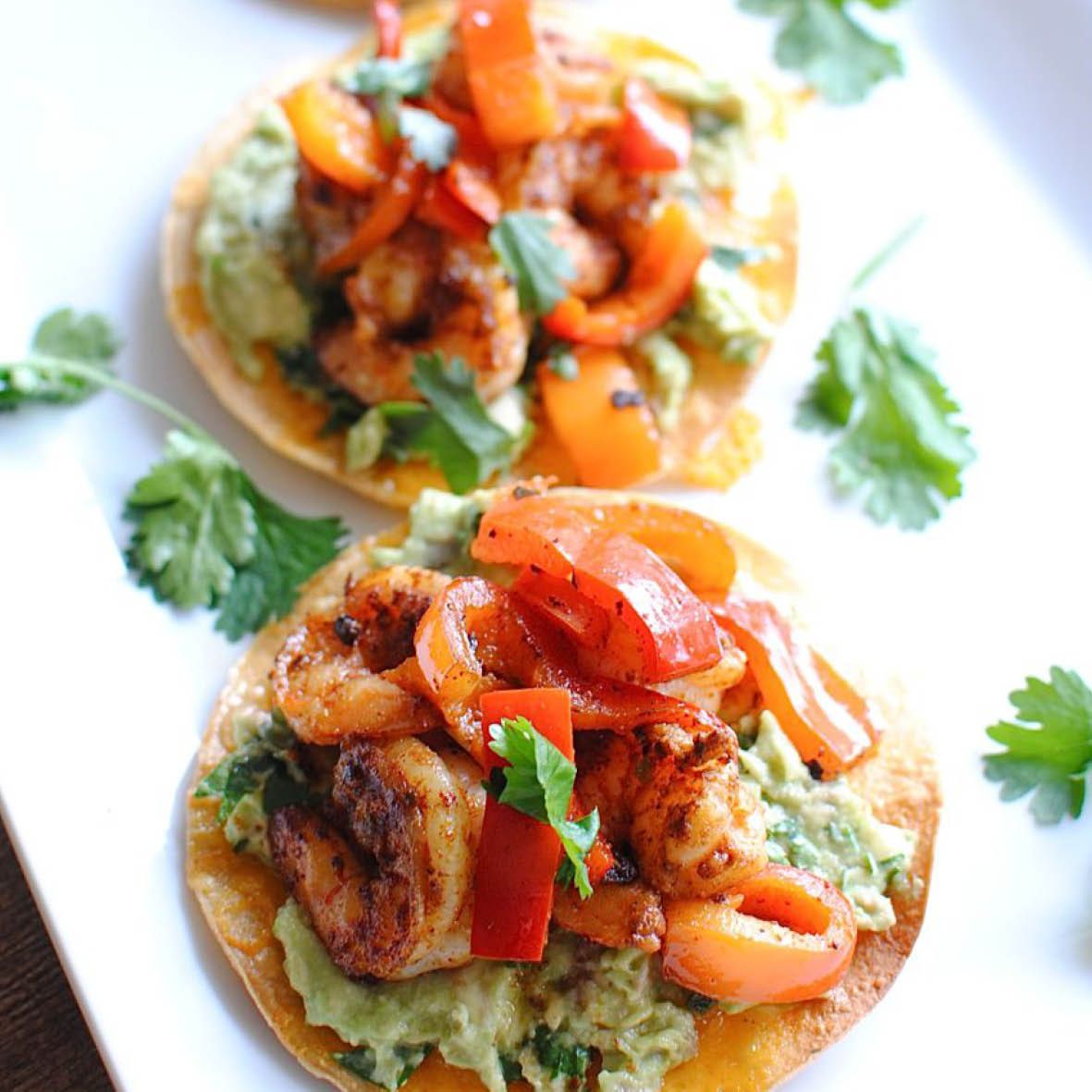 Prawn Tostadas
Summer entertaining is easy with this quick Prawn Tostada recipe.
How long will it take?
Makes 24 tostadas
What's the serving size?
Takes 30 minutes
---
What do I need?
24 tostadas
Cooking spray
2 cups grated cheddar cheese
4 avocados, roughly chopped
2 cups coriander leaves, chopped plus additional for garnish
Juice of 2 limes
4 tbsp olive oil, divided
1 kg prawns, peeled and deveined
2 tbsp ground cumin
2 tbsp cayenne pepper
2 tbsp paprika
2 red chillis, seeds removed, finely diced
2 garlic cloves, minced
2 red capsicum, cut into small slices
How do I make it?
Preheat oven to 180C.
Line baking trays with baking paper and lightly spray both sides of the tostadas with cooking spray. Cook tostadas in oven for 2 minutes per side.
Turn on oven grill to medium. Sprinkle tostadas with grated cheese and grill until the cheese is melted and bubbling, about 2 minutes. Remove from grill and set aside.
Combine avocados, coriander, lime juice and a generous pinch of salt in a bowl and mash to make guacamole. Set aside in fridge.
Add prawns to a large bowl with 1 tbsp olive oil, cumin, cayenne, paprika, chilli and garlic. Toss to coat the prawns.
Heat remaining olive oil in a frying pan over medium high heat. Cook prawns, in batches so as not to overcrowd the pan, for 2 minutes on one side, then flip and cook for a further 30 seconds to 1 minute. Remove from pan and set aside.
Add sliced capsicum to the pan and cook for 2 minutes, then remove from heat.
To serve, spoon some guacamole over each tostada, top with prawns and capsicum and garnish with coriander leaves.
---
Share this recipe
---
More recipes like this