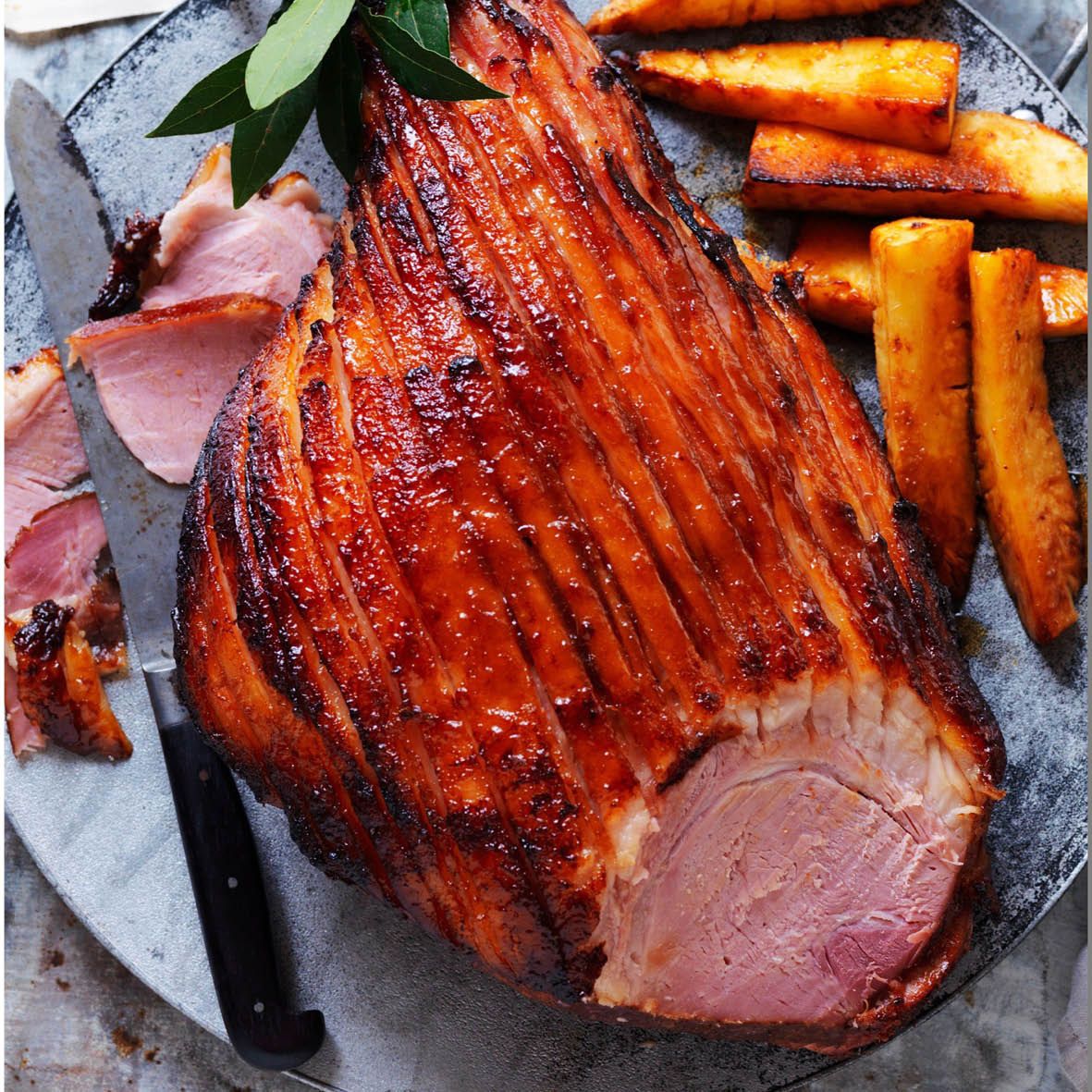 Pineapple and Honey Glazed Ham
A tasty tropical glaze for those warm summer days.
How long will it take?
1 hour 40 minutes
What's the serving size?
Serves 18
---
What do I need?
1 x 7-8 kg ham leg, skin removed
1 small pineapple, peeled and cut lengthways into thick wedges
For the glaze
¾ cup crushed unsweetened pineapple
1/3 cup honey
1 cup dark brown sugar
2 cinnamon sticks
2 tablespoons Dijon mustard
How do I make it?
Preheat oven to 180C.
Using a sharp knife, score the ham fat (not the flesh) lengthways in 1cm wide intervals. Place ham on a greased rack in a large baking dish lined with foil.
For ease use a large disposable foil roasting dish.
To make the glaze, place crushed pineapple into a medium saucepan and using a hand-held blender, puree until quite smooth. Add remaining glaze ingredients to pan. Bring to the boil, stirring, over medium-high heat. Reduce heat and simmer, stirring occasionally, for 5-8 minutes or until slightly thickened.
Brush ham fat two to three times with the glaze to coat. Arrange pineapple wedges around the ham. Brush lightly with the glaze. Roast for 50 minutes, brushing with the remaining glaze once or twice or until golden. Stand to cool for 30 minutes. Slice and serve with the pineapple.
Recipe from Australian Pork
---
Share this recipe
---
More recipes like this