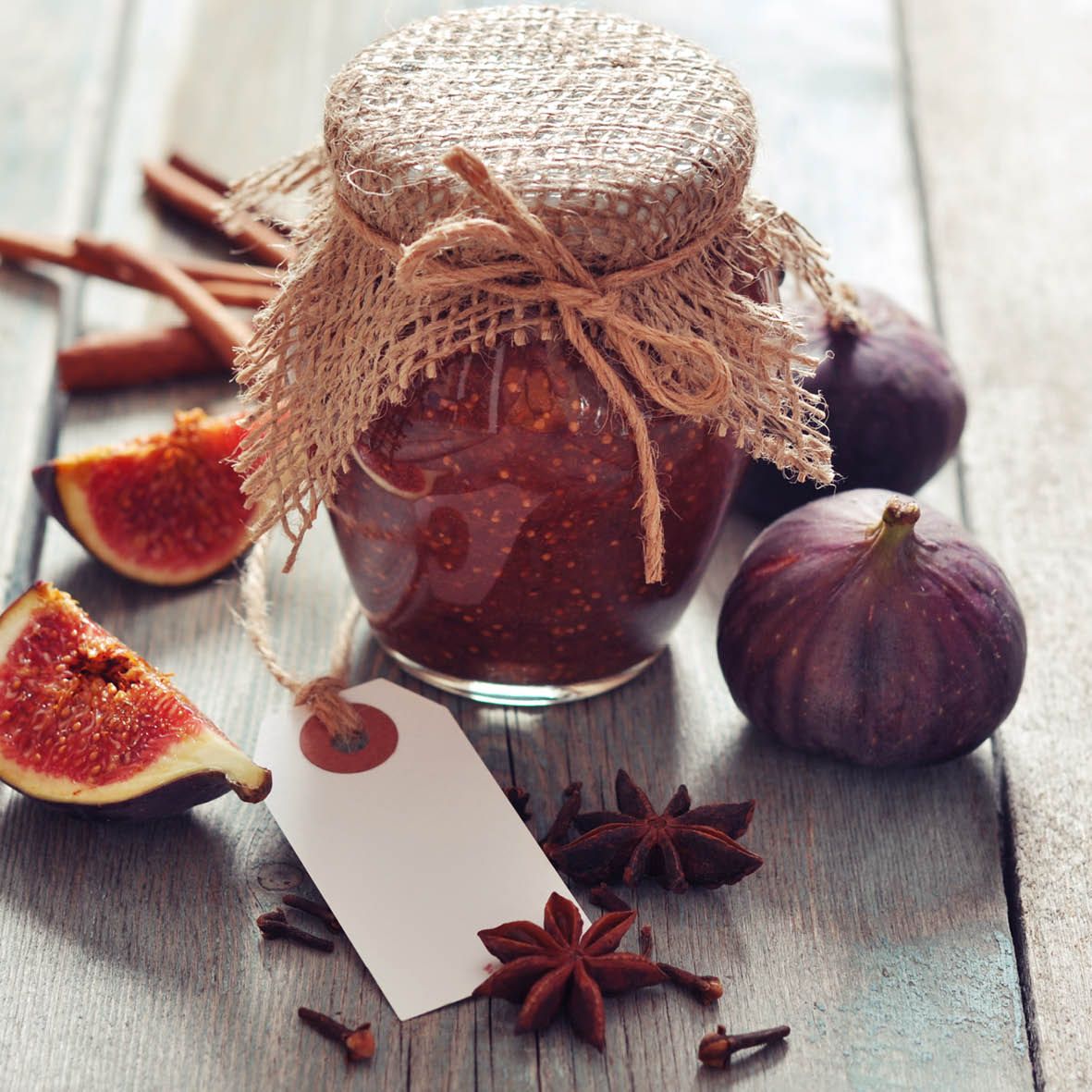 Fig Jam
Homemade fig jam is the ultimate condiment. Spread it on toast, slather it on freshly baked scones or add a dollop to a cracker with soft, creamy cheese.
How long will it take?
Takes 30 minutes
What's the serving size?
Makes about 6 cups
---
What do I need?
800 g fresh or dried figs
4 cups water
½ cup lemon juice
3 cups sugar
Pinch of salt
1 tsp vanilla extract
How do I make it?
Whether you are using fresh or dried figs, you need to remove any stems before cooking.
For dried figs place the figs in a large saucepan with water and bring to the boil. Remove from heat and cover with a lid. Let figs stand until they are plumped. Remove figs from liquid with a slotted spoon.
For fresh and dried figs, puree in a food processor until nearly smooth. Then transfer mixture to a heavy-bottomed saucepan and add lemon juice, sugar, salt and vanilla. Bring to the boil over medium-high heat, then reduce heat to medium. Cook, stirring until it becomes thicker and has a jam consistency.
Ladle hot fig mixture into sterilised jars and add lids, but don't tighten them. Allow to cool for 1 hour, then transfer to the fridge to cool completely. When cooled, tighten lids.
Store fig jam in the fridge.
---
Share this recipe
---
More recipes like this